We all know how unpredictable the weather in the UK can be but that shouldn't mean that you can't prepare for the summer sun! Summer could mean ditching the car for a holiday abroad, driving down a country lane in a convertible or a family road trip, whatever you plan on doing this summer, make sure you're ready! Make your summer driving as comfortable and stress free as possible and avoid a roadside breakdown with our top summer driving tips for 2019!
Stay cool

One of the easiest ways to make sure you're comfortable is to make sure you're at the right temperature. A car parked in the sun can reach nearly double the outside temperature inside of a car. Try parking in the shade, open your windows or blast your air con before you set off. Whilst driving in hot weather, it is recommended that you wind your windows down at lower speeds and use your aircon at higher speeds. Driving on the motorway with your windows open can cause drag within your car which ultimately makes the car work harder and use more fuel.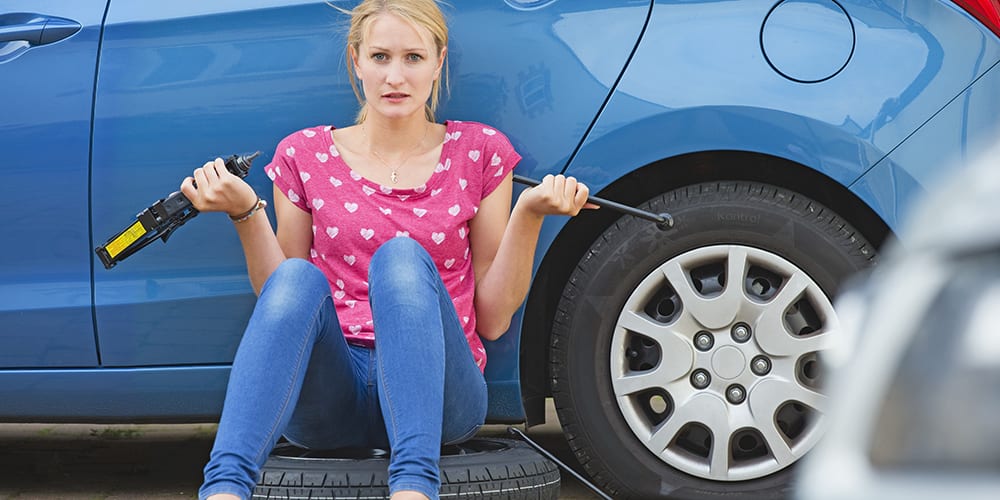 Maintain your tyres
Being poorly prepared for a summer road trip can increase the chances of a tyre blowout. Before setting off, check your tyres for any cracks or wear and tear. You can also use the 20p test to check your tread depth and make sure they are road legal. Simply place the 20p in the main tread at various point around the tyre and if you can visibly see any of the outer band of the 20p coin then your tyre tread is too shallow. You should also check your tyre pressure before any long journey or before the summer months and topped up if needed. You could also invest in summer tyres which are engineered to perform best when driving in hot weather. In case of a breakdown, you should also know how to change a tyre yourself to save you money in the event of a tyre blowout.
Hydration is key
It's important that you stay hydrated whilst on the road, especially if you're planning a road trip. You should make sure you have enough cold water for yourself and your passengers. If you have a breakdown or are stuck in a traffic jam in the midday sun, a few bottles of water could literally be a life saver!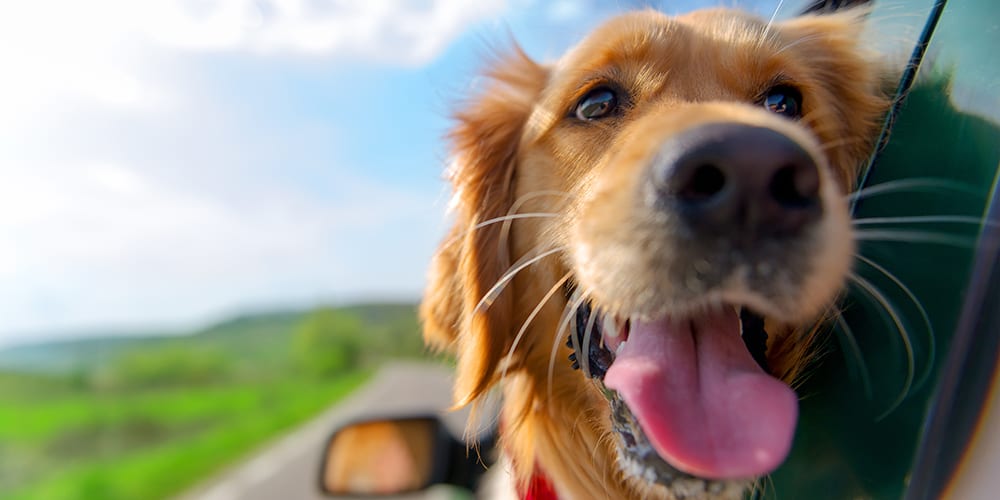 Never leave a pet behind
According to the RCSPA, a car parked in 22°C outside temperature, can reach up to 47°C inside the car! Many people still think its ok to leave animals in a parked car, even with windows open. However, leaving any animal in a hot car is never a good idea and can be fatal! You can travel with animals in the car and there are many cars which are perfect for dog owners but it is never recommended in extremely hot weather! If you are travelling with a pet try to travel either early morning or late at night, take water and treats with you, roll down the windows or use air con and remove any blankets or throws that could make them hotter.
Keep your car fluid topped up
Hydration is also key when it comes to the fuel in your car and summer driving safety is a must. Your engine can get extremely hot in the summer sun, especially in standstill traffic. Keep your engine cool and save fuel by turning it off if you are stuck in traffic and also keep your coolant topped up to avoid overheating.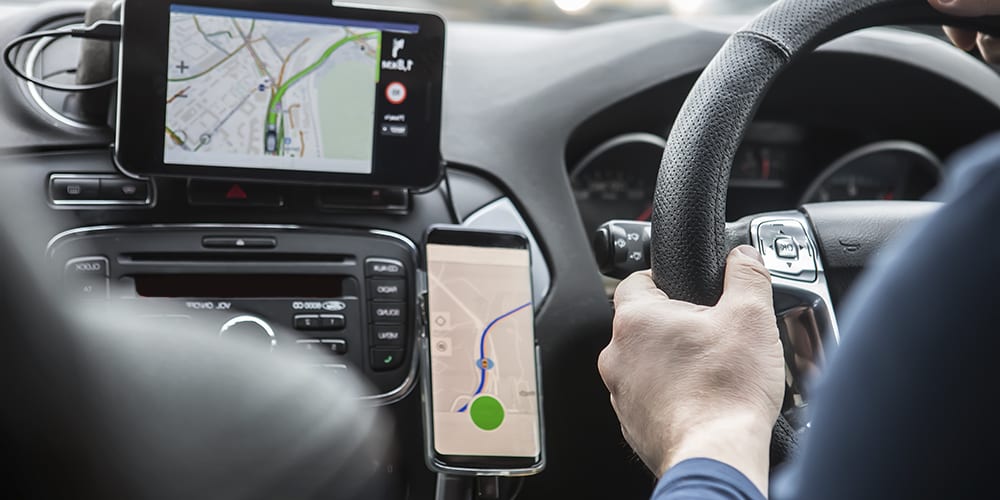 Go handsfree
Using a mobile at the wheel in the UK is illegal and can land you with a fine and points on your license. You can use a mobile phone for calls or sat-nav maps if it is securely fitted to the dash or windscreen and not restricting your view. You are not allowed to pick it up or operate it whilst driving. A handsfree device or mount should be set up before you start driving. Even if a device is totally hands-free, the police still have the authority to stop you if they believe it is distracted you driving.
Prepare for your road trip
If you're planning a summer road trip, its best to be prepared and plan ahead. Make sure your journey is stress free and limit any complications such as planned roadworks. Before setting off for a road trip, make sure you have any breakdown info you need for roadside recovery just in case, have a well-equipped emergency roadside kit and also check that your cars key components are all in working order. Check your tyres, wipers, fluid levels, brake pads, lights are all in working order before you set off.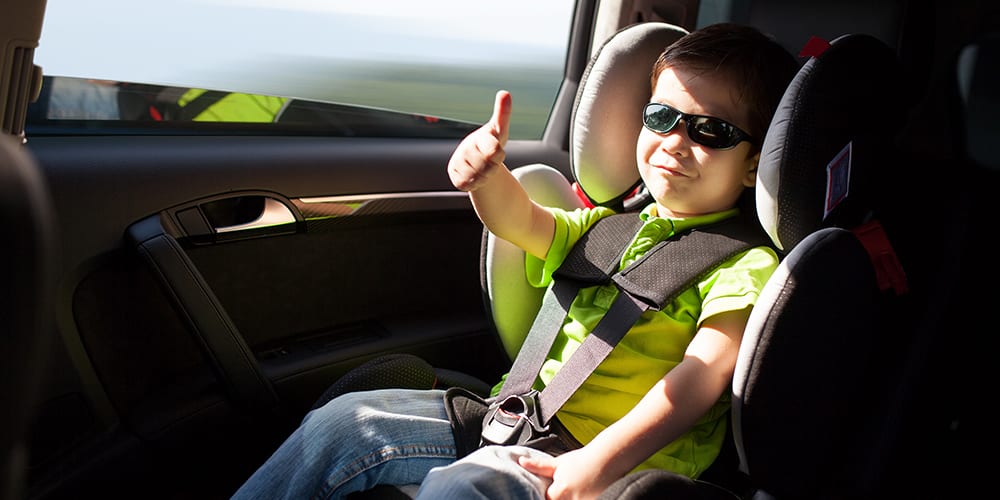 Keep the kids happy

One of the biggest distractions can be passengers and long motorway journeys can be especially boring for children. Reduce the number of distractions by keeping them entertained with games, toys or videos that will keep them quiet.
Keep a pair of shades handy
One of the most common causes of accidents is impaired vision, which is often caused by glare from the sun. Keep a pair of sunglasses handy or use your sun visors to block out the sun from your view.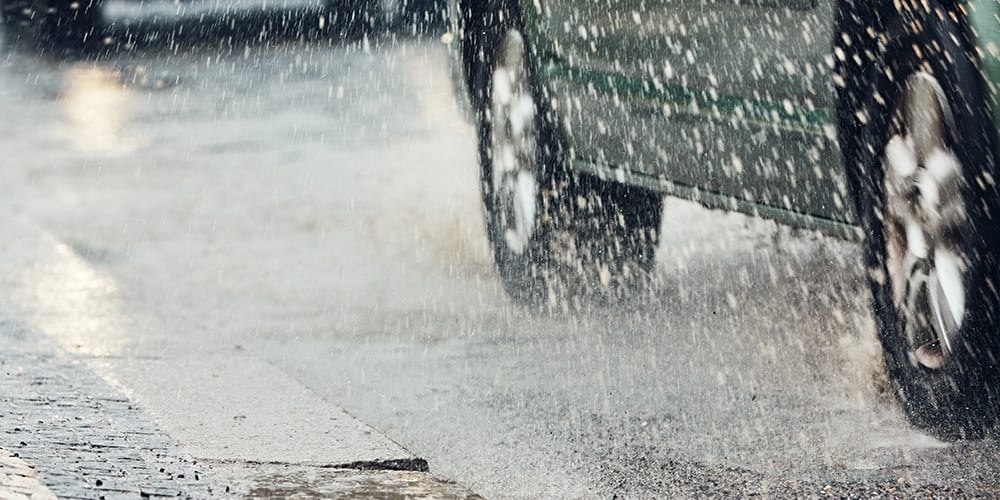 Prepare for all weather
We know how unpredictable the weather in the UK can be! What starts out as a glorious sunny day can turn into rain showers in no time. Make sure you pack an umbrella or rain mac as part of your summer essentials just in case of a breakdown in the pouring rain. Adapt your driving style and be aware of ways to stay safe whilst driving in the rain to reduce the risk of accidents.
Prepare for allergy attacks

According to the NHS over 10 million people in the UK suffer from hay fever, which can be really distracting when driving. Itchy and sore eyes and sneezing can distract you from the road. Before you take any allergy medicine or tablets, make sure it is non drowsy as this can be extremely dangerous for you and other drivers on the road. Close windows and air vents to reduce the amount of pollen you are exposed to and keep your car clean to get rid of any pollen residue.