From my initial phone call to getting my car, top service and very friendly staff. Helped with any queries I had. Top service I would recommend to anyone.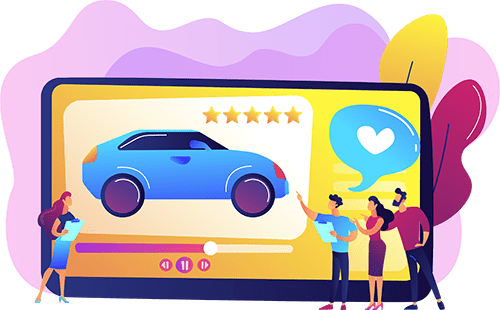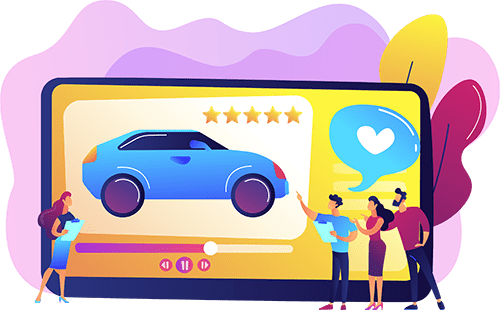 Sit back, relax and enjoy getting car finance Newcastle with us! We make Newcastle car finance super easy, all you need to do is fill out our short application form and your personal car finance expert will find you a fantastic car finance package.
You can even check your chance of being approved for Newcastle car finance before you apply! Just use our car finance calculator and check your credit to see what we can do for you.
Bad Credit Car Finance Newcastle
If you have found yourself looking for a bad credit car finance Newcastle then you'll be delighted to hear we can help you! Having bad credit alone won't see you declined, but we would encourage you to work on your credit score in order to get a better chance of being approved on a better rate.
Credit scores are effectively used by lenders to predict your future behaviour behaved on how you have handled credit in the past. Your most recent history is more important that things that happened years ago. So even if you have found yourself with a less that perfect credit score, if you are making steps to rebuild it lenders will like that!  Just head over to our blog and find out our top tips to improving your credit and see if there is anything you could be doing to improve your credit further.
Do you have a CCJ?
If you have received a County Court Judgement (CCJ) in the previous 12 months we would strongly recommend waiting until the full 12 months have elapsed before applying. Why? Many car finance lenders will automatically decline an application if you have a CCJ in the last 12 months. After 12 months, it really would only matter if your CCJ amounted to more than £1,000. The longer you can wait the better and of course we would recommend improving your credit score in the meantime so that lenders can see that you really have a handle on your finances now.
Don't apply elsewhere
For the best chance of being approved you don't want to apply elsewhere. Applying for Newcastle car finance at lots of different companies can cause lenders to decline you. If your credit file shows many applications for credit close together they can view you as riskier to lend too as it seems like you are desperately trying to obtain credit. Once you have applied with us we will match you up with the best lender for you so there really isn't any need to apply elsewhere. We would hate you to get declined purely for applying on many sites.
Hold a full UK driving licence
Having a full UK driving licence gives you way more options than if you just hold a provisional. Some of the lenders with the better rates even require a full UK licence so we would encourage you to wait until you have passed your test before applying so that we can get you the very best deal for you. That said, we can help provisional licence holders and even EU licence holders so if you don't hold a full UK driving licence, don't worry.
Advantages of Car Finance Newcastle with us
You can check your credit and find out your chances of being approved for car finance with us before you even apply!
Unlike with other car finance providers we allow you to search for cars on finance within your monthly budget before you even apply. After you have applied and received your rate from the lender we can do our magic and work out what you would really pay a month on each car! No more guessing.
We offer no deposit car finance options on loads of our Newcastle car finance packages.
How do you feel about paying absolutely nothing for up to 6 weeks? Some of our packages allow you to delay your first payment for up to 6 weeks.
Benefit from your own personal car finance expert who is on hand throughout your full car buying experience.
Choose between weekly or monthly car finance repayments that work to suit you!
All of our Newcastle car finance packages have fixed interest rates meaning you monthly repayments won't go up.
Get Newcastle Car Finance today!
Getting Newcastle car finance is really simple. As long as you can say yes to the following then we can help you get into your next car.
Are 18 years old or over?
Do you live in the UK and have done for 3 or more years?
You can't currently be bankrupt.
Have the ability to prove you can afford Newcastle car finance.
What are you waiting for? Apply today and we will get you a fantastic car finance package.