Apply for Ripon car finance today!
Ripon is a beautiful cathedral city in Yorkshire with a rich history stretching back over 13000 years. A small city with a big personality and all the benefits of contemporary living! With a current population of over 16,000, UK Car Finance are here to help the people of Ripon gain car finance. Ripon car finance has never been easier! Let UK Car Finance help you take back control of your car finance deal.
How do I get Ripon car finance?
Applying for Ripon car finance is easy with UK Car Finance! We are the North East's favourite car finance provider and are here to help you get the best deal possible. All you need to do is apply online with us, choose your car from any reputable dealership in Ripon or the surrounding area and drive away happy – it really is that simple! UK Car Finance was established with you in mind. We help you take back control of your car finance deal and enable you to walk into a dealership just like a cash buyer, but with the best car finance deal already in your pocket!
How can we help you?
We want to put the power in your hands and allow you to take back control of your Ripon car finance deal! Through our easy application process, we will help you get the best finance deal possible within your monthly budget and source you a reliable car from a FCA approved dealership within the Ripon area. Getting car finance has never been so straight forward! No more car finance jargon, daunting dealership visits or pushy salespeople – we make car finance easy!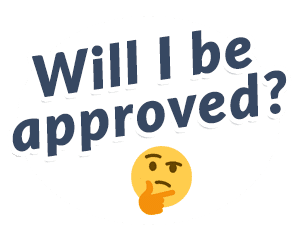 To be offered car finance you must…

Be 18 years old +


Not currently bankrupt


Be a UK resident for 3+ years


Be able to prove affordability


Hold a full UK driving licence
The application process…
We make applying for Ripon car finance easy! Our application form has been devised to take all the relevant information we need from you to process your application. We just need you to verify who you say you are and stop any fraudulent applications. In just a matter of minutes, you can be well on your way to the approval that you want!
Apply online – Our simple application form we will ask you for a few personal details and about your affordability. This reduces the risk of fraud and speeds up the application process.
Personal finance expert – When you apply with UK Car Finance, you will assigned your very own personal car finance expert. They are here to do all the leg work for you and get you matched up with the most suitable lender.
Choose your car – Once you have been matched up with a suitable lender, you are then free to choose your car within your budget from any reputable FCA approved dealership in the Ripon area or anywhere in the UK!
Drive away happy – When your car finance deal is finalised and the paper work is signed, you can drive away in your new car!
Why should I choose UK Car Finance?
Don't be a backseat buyer, let us put you in the driving seat! With UK Car Finance, we can offer you some great benefits! All our cars come from reliable and trustworthy FCA approved dealerships across the UK and also come with 3 free month warranty for that extra peace of mind. We can also offer you the option to not pay anything for up to 6 weeks! this way, you can spread the cost f your deal even further and rive around in your new car before you've even paid a penny! No deposit? No problem! Our no deposit car finance deals are great for when you don't have an initial deposit to put down.
Ready to apply for Ripon car finance?
What are you waiting for? Apply with UK Car Finance today and let's get the ball rolling…