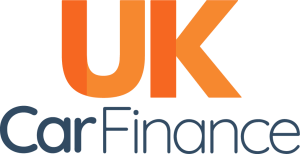 Finance this Mercedes Benz A180
Low Rate Car Finance From
6.4%

APR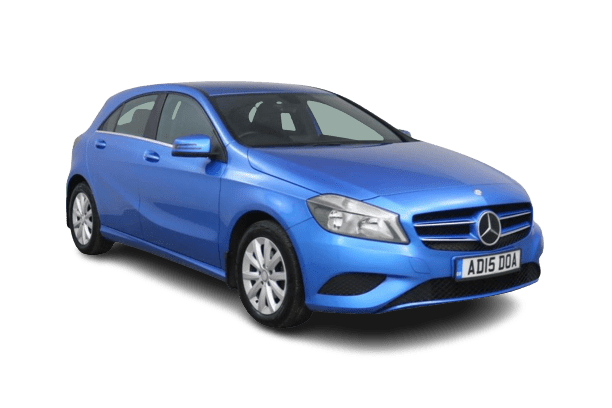 233.20 per month over 59 months with a one-off payment of £234.20.
✅ No deposit
👉🏻 6 Months Free Warranty
🚘 Free Delivery to your doorstep
🔎 No harm to your credit score when you apply
⏱ Finance decision within minutes
🤝 Part-exchange accepted
Representative Example
Borrowing £11,999 over 5 years with a representative APR of 6.4%, an annual interest rate of 6.21% (Fixed), and a deposit of £0.00, the amount payable would be 59 monthly payments of £233.20 per month then 1 monthly payment of £234.20 with a total cost of credit of £1993.00 and a total amount payable of £13.993.00.
17″ Alloy Wheels, anti lock brakes, air conditioning, dual zone climate control, Electric door mirrors, Multi function steering wheel, Cruise control, traction control, Dab radio, Bluetooth connectivity, cloth upholstery, trip computer. Tinted windows, Automatic headlights, Radio/cd player, rear parking sensors, Front & rear parking camera, Satellite navigation, Half leather seats, Auto dimming rear view mirror, Xenon headlights, Electronic handbrake,
Get a free, no-obligation quote.
We can match you up with the most suitable lenders. All you have to do is fill in the application form it's super easy and can be done in just a few minutes. As we only perform a soft search they'll be no impact on your credit score either.
We'll get the paperwork & sort the legal stuff.
We're here to guide you through all the boring bits. When you have decided which finance package works best for you, we can sort out all the paperwork out and ensure all the legalities are in place so you are completely sorted.
It's time to find the vehicle.
Now for the exciting part! Once your car finance is in place, it's time to find the car or van you're after. You can use your finance at a huge range of trusted dealerships and our team are on hand to help speak to dealerships on your behalf. We also have a car buying team who are always happy to help.
Choose Low Rates
Here at UK Car Finance, our mission is to get you the best finance package we can. We are on your side that is why we have put together a fantastic lending panel offering low rates, no deposit options, and flexible finance packages.
UK Car Finance's Mission
Straight forward car finance solutions you can use anywhere.
Car finance can get overly complicated. We've stripped it right back and made it as easy as can be. We're here to get your vehicle finance sorted at the lowest rate possible.
Don't forget to use our car finance eligibility checker for a better understanding of which rate you are eligible for.
Who is eligible for car finance?
Each lender has its own criteria, but we can give you a good guideline as to what requirements you will need to get approved for car finance here in the UK.
Age
Min 18 years old.
Max 75 years old.
Although some lenders will accept you from 18 years old, you have much more options available once you have turned 21. The younger you are the less credit history you have and therefore it is much harder for a lender to determine your management of credit.
Income
Minimum gross income of £1,000.
Affordability is the most important factor when it comes to getting that car finance approval. The larger your income level the easier it will be. Typically lenders look for an income level of at least £1,000, some require more. Your income is your wage, bonuses, commission, top ups, and any benefits you received. Make sure to include it all when you apply.
Driving Licence
If you have a a Full UK Driving Licence then great news, all of our lenders have finance options for you! If you hold a provisional licence it may be worth waiting until you pass your test to take advantage of the full lending panel, but there are some options if you can't wait. If you have a European Licence we also have some options for you too but these are a little more limited.
Credit Scores
We have lenders across the whole panel so whether you have excellent or bad credit we can help. However, if you are after the best low-rate car finance then the better your credit is the higher chance you have.
It is worth noting that your credit file helps lenders decide but will not guarantee an outcome one way or another. Someone with an excellent credit score can still be declined whereas someone with a bad score can get approved.
Address History
You will have to have been residing within the UK for the past 3 years.
Proofs & Documents
You should be able to supply your previous three months' payslips if employed. Alternatively, a lender may ask to see your bank statements.
If you get paid cash in hand and never bank your income then a lender can't see it. We recommend putting your income into a bank account (even if you take it immediately back out) for the three months prior to applying. This can be used as proof of your income and affordability which is extremely important for getting vehicle finance.
Employment Status
✅ Full-Time Employment
✅ Part-Time Employment
✅ Self-Employed
✅ Benefit-Only Income
We have lenders that accept all options so don't worry. However, full-time employment is accepted universally across the board.
What do our customers have to say?
From the first phone call inquiry to collecting my car, the team gave excellent customer service and delivered on all of their promises. The whole process was easy and simple and absolutely zero stress. Thanks!
Brilliant first-class service could have not have asked for better service. The staff was amazing and very quick to help me get a car within two days top class will tell anyone who wants to get a good deal on getting a car.
Great customer service, good advice great attention to your personal details wants, and needs. They break it down step by step of how to go about getting your finance. So big 👍🏽 they very helpful got the job done.
In under two days UK Car Finance managed to get me approved with my finance and helped me source a dealer who was able to find me my car in the exact colour, make, and model I wanted in under two hours. The whole experience was amazing and I would recommend Daniel and UK Car Finance Ltd to anyone they are amazing, professional and there for you every step of the way huge thumbs up.