The number of smartphone users across the world is predicted to rise to 2.5 billion in 2019! With this in mind, our smartphones are becoming more commonly integrated into our everyday lives and we rely on it for a number of things. We've previously looked at the best car gadgets which can enhance your driving experience and now we're bringing you the top 5 smartphone driving apps to make your life that little bit easier.
Bear in mind that the use of mobile phones whilst driving is illegal in the UK and can land you with a hefty fine and penalty points. In the below list, we cover some apps which can be used while driving but must be in a fixed position on the dashboard or a windscreen mount, using Bluetooth or voice command and not distracting to the driver. We've put together a list of the best driving apps from satellite navigation, to the cheapest fuel to the best parking spaces.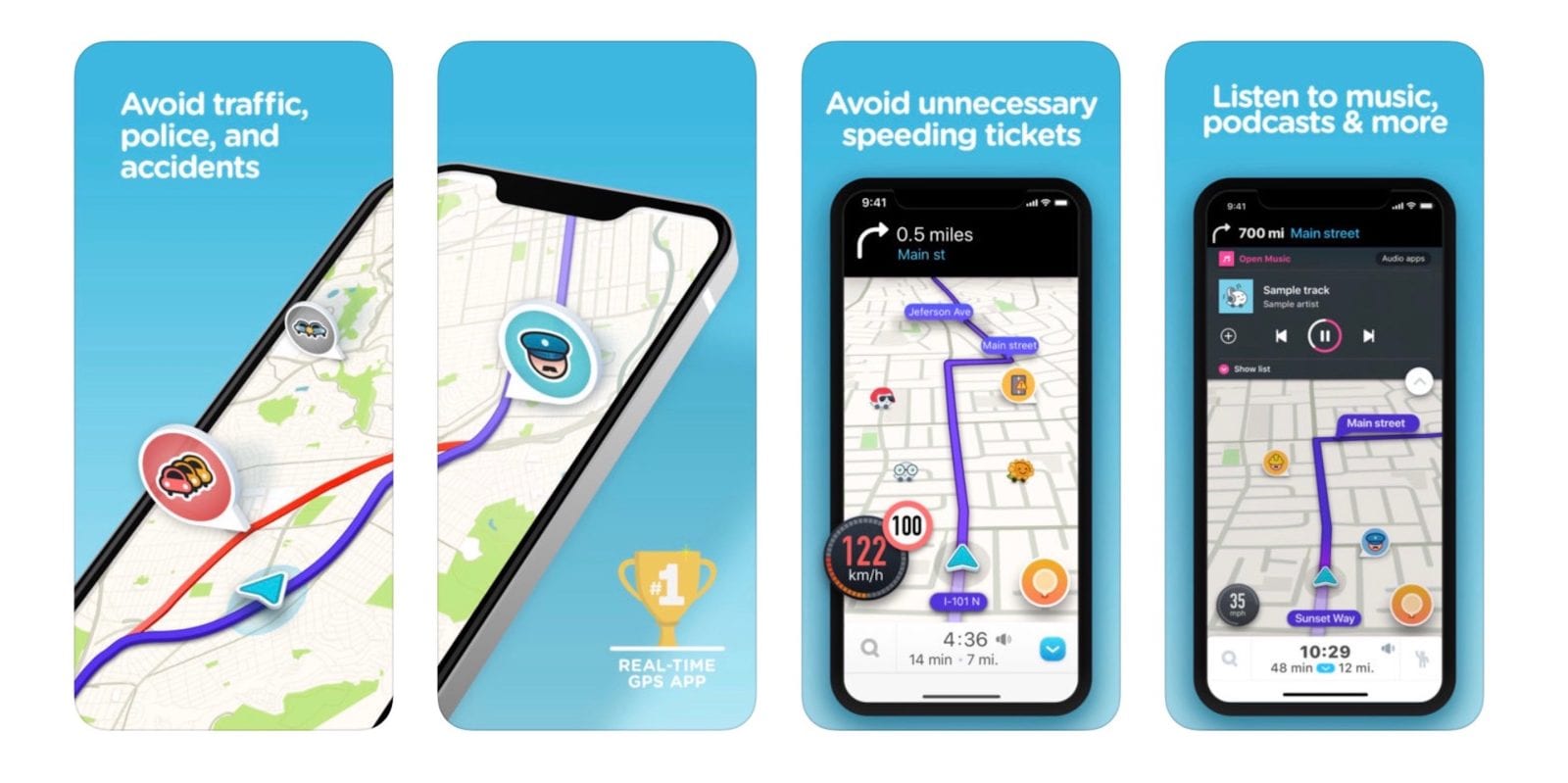 A Google Maps and Apple Maps rival which has been created to make your journey as easy as possible! It has a whole load of intelligent features which other navigation apps haven't even thought of! Waze is free to download on both iOS and Android.
Key features:
Real-time alerts about traffic, police, hazards and more
Connects to Spotify to play your favourite music whilst using the Waze app.
Instant route changes to avoid traffic and save time
Arrival time based on real-time traffic updates
Find the cheapest fuel on your route
Google Assistant connectivity in the U.S (coming soon to the UK)
Voice navigation options including celebrity voices
Motorcycle mode
Monitors speed and alerts you of speed limits and speed cameras
Remembers commonly used routes, frequent trips etc.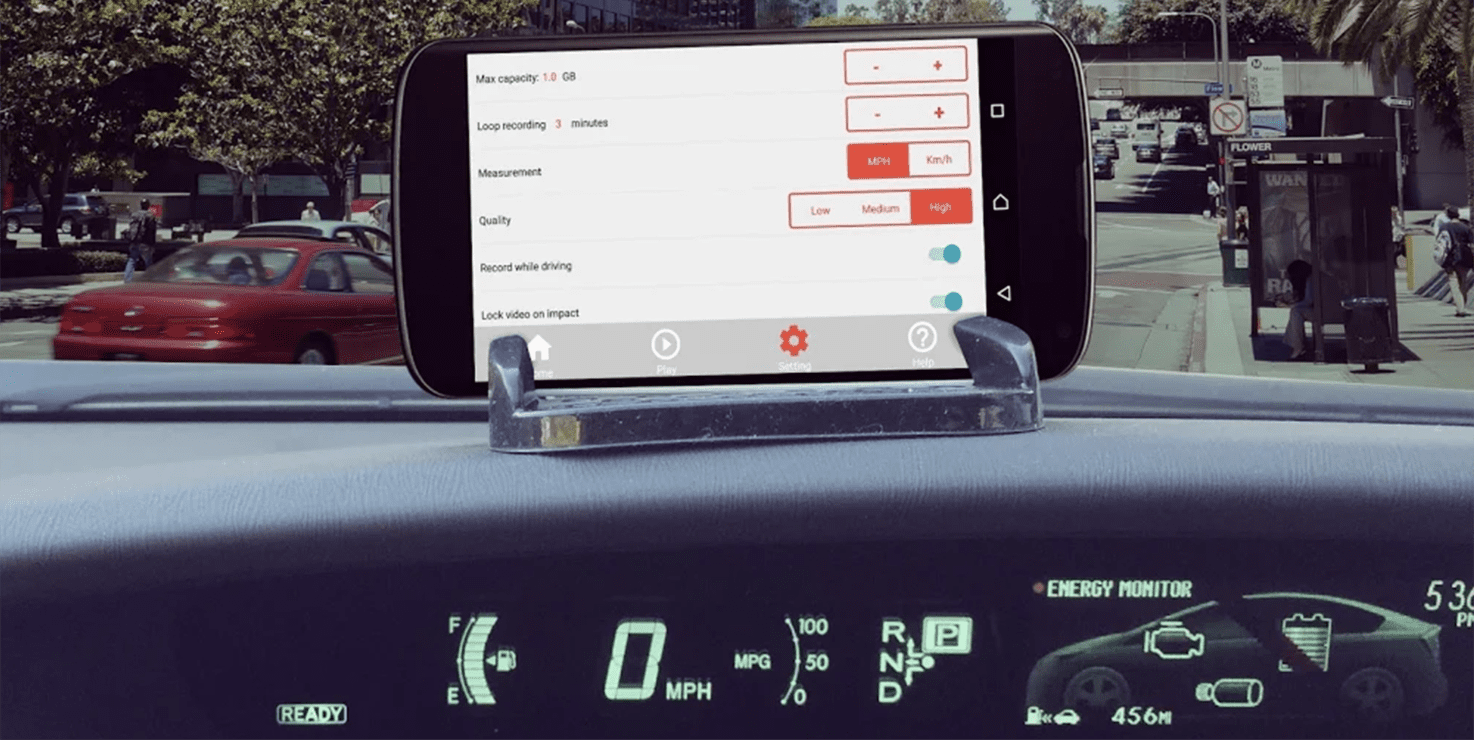 Dash Cams are becoming increasingly popular but a good dashcam can be expensive to buy outright. But did you know you can turn your smartphone into a dashcam for free?! With Smart Dash Cam, available on iOS and Android, you can automatically capture every moment of your drive when used in a fixed position on the dashboard!
Key features:
Fast and easy to use
Turn off the screen display while recording
Manual and auto recording
Record with or without audio
Play your favourite songs while recording
Collision detection and Auto record when an impact is identified
Ser time ranges so you can only record parts of specific journeys
Share recordings on YouTube and send via email
Record in low, medium or high resolution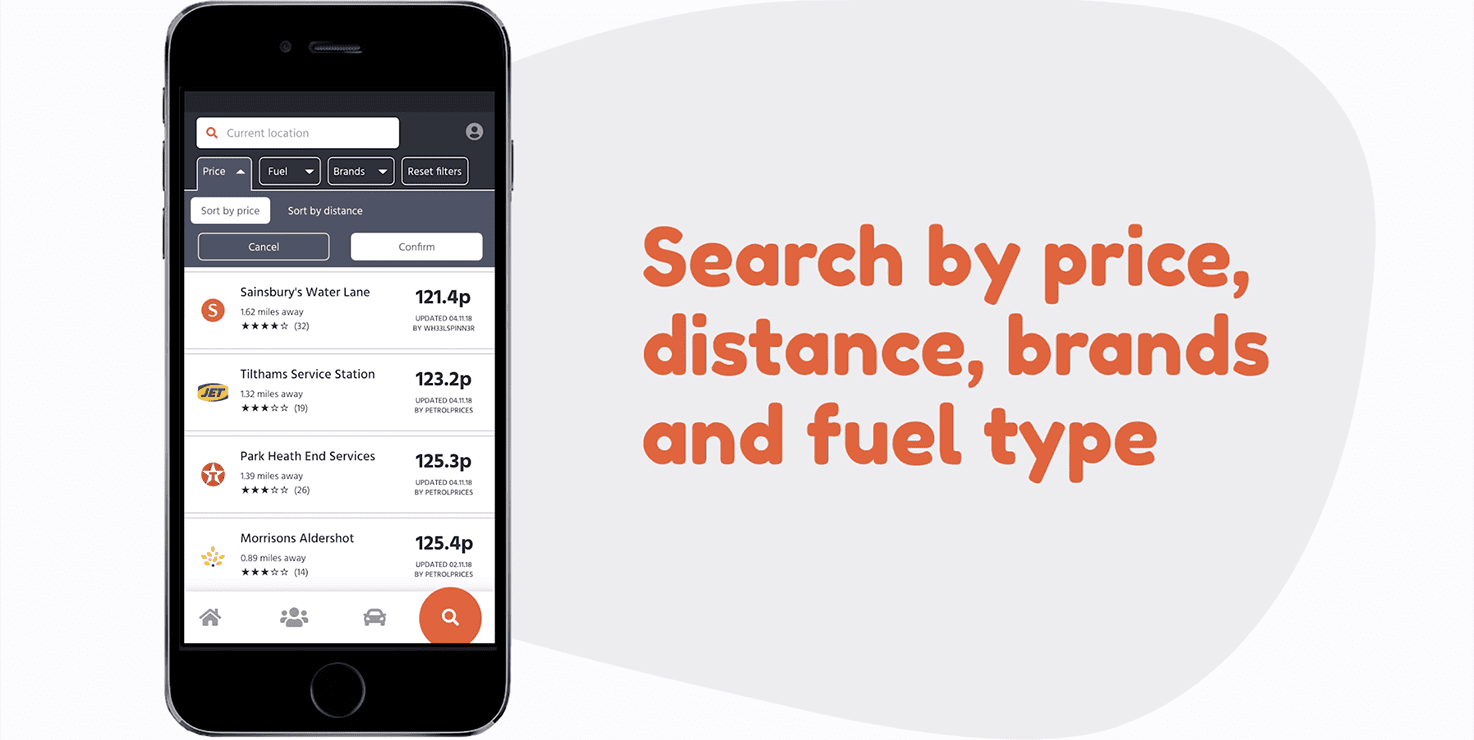 Petrol and diesel prices are constantly changing so wouldn't it be handy if you had a free app that shows you the cheapest fuel prices around you? PetrolPrices does exactly that! Just simply type in your postcode and get instant results! You can download PetrolPrices on both iOS and Android.
Key features:
Compare over 8,500 petrol stations
Covers 98% of the UK
Leave your review of petrol stations to help other users
Earn PetrolPrices points that offer special rewards
Get facility information such as toilets, food and drink etc
Prices are updated daily
Handy route planner
Enter your vehicle registration to get MOT and tax reminders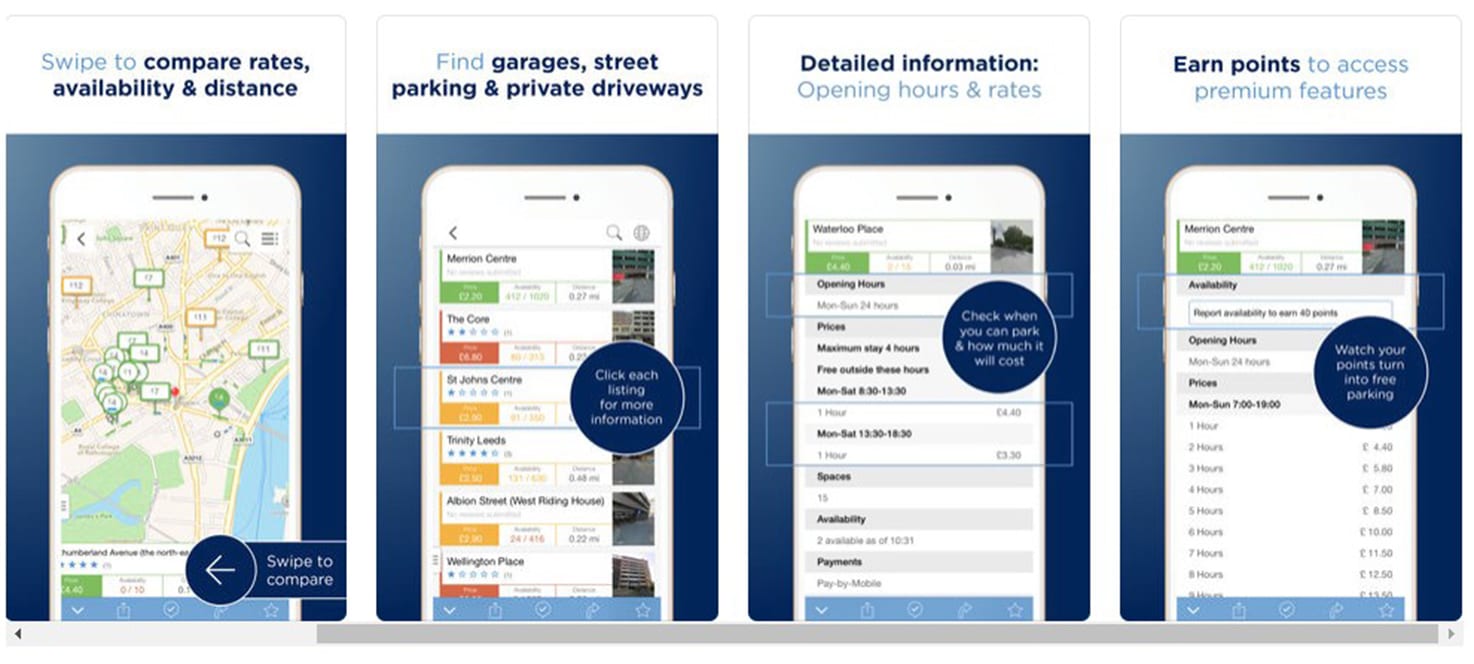 There's nothing worse than going somewhere new or planning a day trip and not having a clue where to park! With Parkopedia, you can find the nearest parking spots for specific destinations instantly. Not only is it great for UK drivers but it also shows over 60 million parking spaces in over 8000 cities across the world. It's available to download for free on iOS and Android devices.
Key features
Find parking using current location or type in a specific address
Set arrival and departure times for your journey
Get directions to your chosen parking spot
Find both paid and free parking locations
Get walking times from parking spaces to your destination
Info about the parking including address, website, phone number, payment options, opening times and features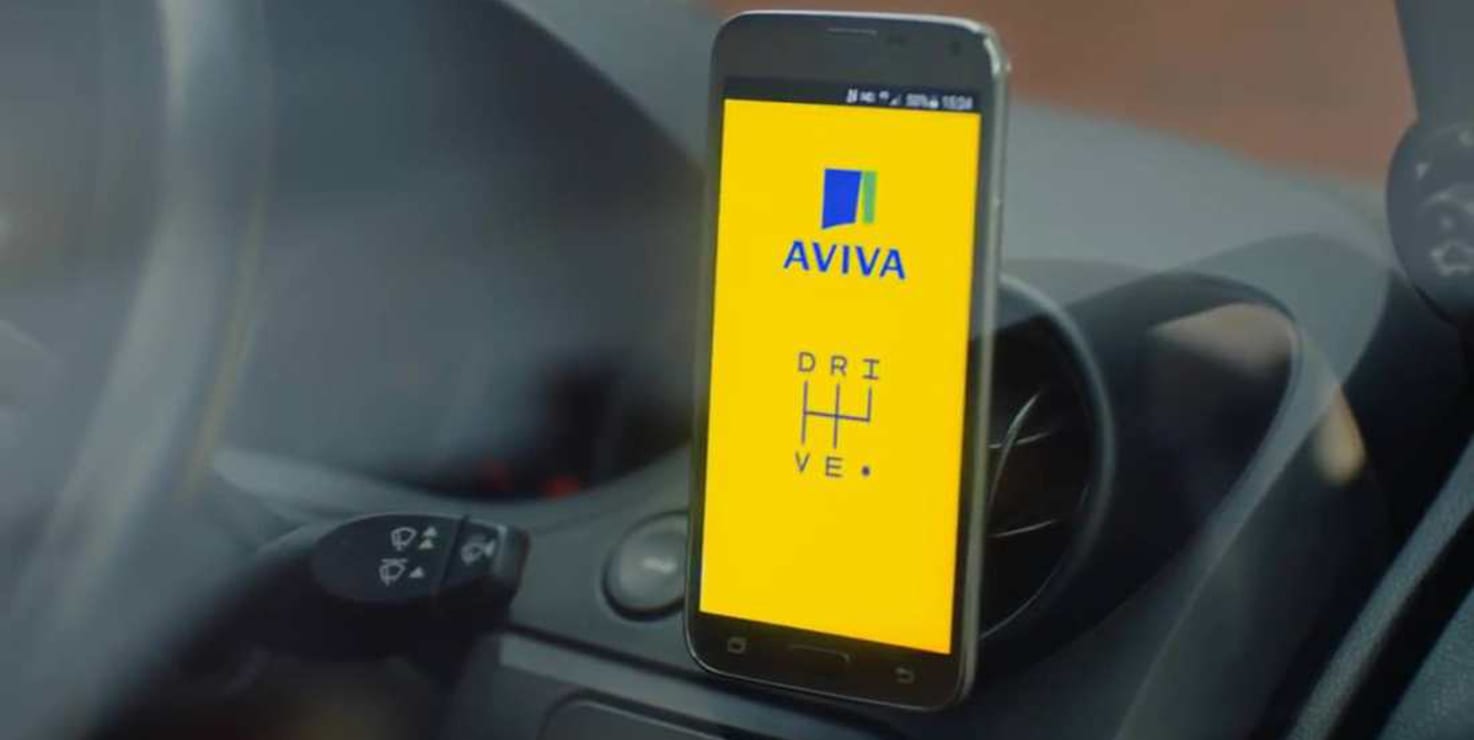 The Aviva Drive App was introduced to reward safe drivers and lower their car insurance claims. Don't worry though, you don't get tied into anything from Aviva by using the app but it's more to see how well you drive and how much you could save. Just simply open the app and put it in a fixed position when you start each journey to record your driving. Once you have racked up 200 miles in total, you are then given a safe driving score out of 10. Aviva then uses this data to offer you a car insurance quote. You can download the app for free on iOS and Android and will need to register for a free account.
Key features:
Earn discounts on your car insurance premium
Challenge your friends to be the best driver
Automatically detects when you are on the road in case you forget to start recording
Dashcam facility to record your journey and could be used in legal claims
Automatically saves the footage of your journey
See a summary of all your journeys
'Do not disturb' feature whilst driving to avoid distractions
Call Aviva's claims team from the app if you are involved in an accident and send them the footage direct