Hybrid cars are becoming more and more popular. In September 2018, over 16,500 new hybrid cars were sold in the UK. Typically, they are associated with environmentally conscious drivers but these days they are becoming more mainstream. To help you decide whether a hybrid car is for you, we have put together this handy blog post on what a hybrid is and should you buy into the hype?
Basically, hybrid cars use two different sources of energy to maximise efficiency. A hybrid car is a vehicle that combines an electric engine with a petrol or diesel engine to fall back on. They are partly electric and still rely on an internal combustion engine. They are very popular for people who want to save fuel, reduce CO2 emissions and dodge congestion charges.
What are the advantages of a hybrid car?
Hybrid cars were designed to reduce the amount of carbon emissions released into the environment, they produce 25-35% less CO2 emissions than regular cars.
They are typically lighter than other vehicles as they are made out of lightweight materials.
They can save you money. Not only will you use less fuel but you'll also qualify for government grants on some hybrids to make them even more affordable. Most hybrids are also exempt from congestion charges.
Two engines provide you with the most efficient energy consumption when driving your hybrid. This means that you will need to fill up less often. If you make a lot of short trips, a hybrid would be perfect for you. At lower speeds or in traffic, the battery powered engine is used first, making it more fuel efficient.
They also have a good resale value. It is usually more expensive to buy a hybrid from new but when you come to resell, people will tend to pay good money for a used hybrid in good working condition.
What are the disadvantages of a hybrid car?
Hybrids will save you money in the long run and when it comes to re-selling but when buying a hybrid from new, it can be pretty pricey. However, hybrids do tend to offer long guarantees and warranties for your peace of mind.
Even though hybrids have two powered engines, they lack in power compared to your regular petrol or diesel. The petrol or diesel engine in a hybrid is much smaller than in your regular vehicle. The electric motor is also low powered so the combined power of both engines is often less than that of a petrol or diesel engine on its own.
Because of the new technology used in hybrid vehicles, owning and repairing a hybrid can be expensive. The technology used is being continuously improved, so keeping up with new trends on your current hybrid, can end up being costly. Hybrids have been around since 2014 in the UK but it is hard to find a mechanic who only specialises in hybrid and electric vehicles.
If you opt for a plug-in hybrid, you'll have to find time to charge it back up. A plug-in hybrid is slightly different as it uses the electric battery pack first before it slips back to using petrol or diesel. To keep the battery levels up, you will have to regularly charge the battery. Depending on which model you go for, the charging times will differ for each.
How much are they to buy?
As mentioned before, hybrids can be expensive to buy but most of eligible for government grants as they are environmentally friendly. The maximum grant you can get from the government is £3,500. You will usually save money in the long run when you buy a hybrid as you are exempt from congestion charges and will save money on fuel. You can buy a new hybrid from about £20,000 in the UK. Take a look at some of the most popular hybrids in the UK and their price tags.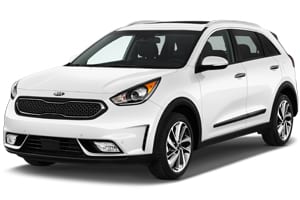 Kia Niro SUV
From £23,490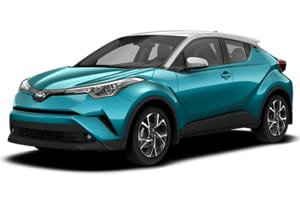 Toyota C – HR Hybrid
From £24,500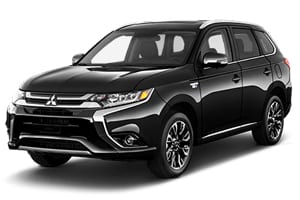 Mitsubishi Outlander PHEV
From £36,755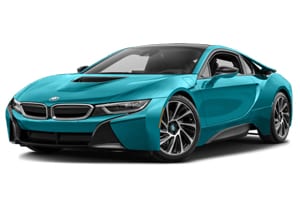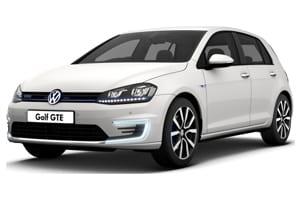 Volkswagen Golf GTE
From £33,400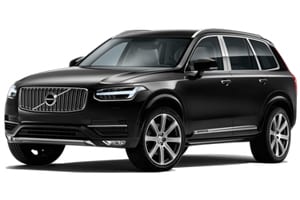 Volvo XC90 T8 Twin Engine Hybrid
From £62,570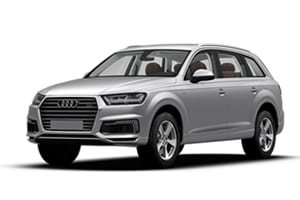 Audi Q7 e-tron
From £65,750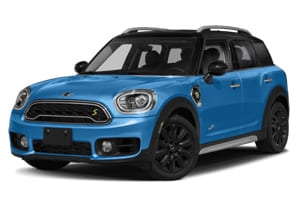 MINI Countryman Cooper S E ALL4
From £31,895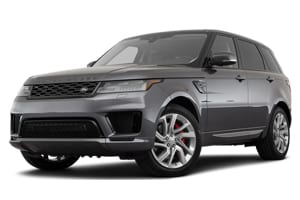 Range Rover Sport PHEV
From £72,115
You need to factor in some key points when thinking about buying a hybrid. Hybrids are great, they're good for the environment, they are backed by the government and they look good!
One key factor is where you live. They are not well suited to regular long drives and are more adaptable in the city. In London, they are exempt from congestion charges and also perform well in built up areas. If you only use the electric range on short journeys, you could potentially spend nothing on fuel!
Also, if you buy a plug-in hybrid, you will need to take some time out of your weekly routine to charge your hybrid. You can charge your hybrid at many public charging points or you can have one installed at your home at a price.
If you're more interested in the economic impact of a hybrid and want to save the planet, why not just go full electric? Read our previous blog post to discover the pros and cons of electric cars!
If the power of a hybrid is what you're worried about, why don't you take a test drive of one and see for yourself? Depending on what you expect from your car, it may be perfect for your driving style.
Looking for a hybrid on finance?

Got a hybrid in mind? We can help you get a used hybrid car on finance! We can also source a range of make and models for you. So if you have your dream car in mind, as long as it's within your monthly budget, we can help you get it! Not sure what you're after? Our personal car finance experts are here to help! Why not apply for hybrid car finance today and your used hybrid car could be just round the corner!