From my initial phone call to getting my car, top service and very friendly staff. Helped with any queries I had. Top service I would recommend to anyone.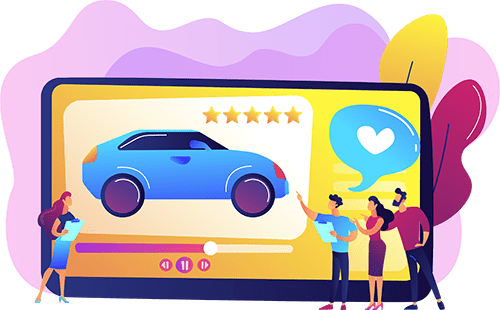 Wow, your credit is in tip-top shape! With a score like that we're confident we can get you a fantastic car finance deal.
Nearly 100% of customer who has applied on our website with excellent credit got approved for car finance!
You can expect to be offered a really low flat rate around the 3.5% mark with us.
Don't waste any time, just let us know what time its best to call you and we'll get you into your dream car in a matter of days.
We are open 9am-7pm Monday to Friday, and, 9am-4pm on Saturdays.
Now that you actually know your what your chances of being approved and your expected rate are, you can use our car finance calculator below a little more accurately. Go ahead and calculate your car loan and see the cars that fit within your desired monthly budget.
Calculate Your Loan
Representative example:
Cash price: £0.00, Deposit: £0.00, Amount of credit: £0.00, Rate of interest: 7.4% per annum, Amount of interest: £7.4, Lender Documentation fee: £0.00, Lenders option to purchase fee: £0.00, Total charge for credit: £7.4, First repayment: £0.00, Followed by 58 Monthly repayments of: £0.00, Final repayment: £0.00, Total amount payable: £0.00, Representative APR: 0.0%
Rates may differ as they are dependent on individual circumstances. Subject to status.
Now let's get you that full approval just

click here

and we will be in touch really soon. We can get you into your car within a week.