Car finance
Spread the cost of owning your next car into affordable monthly payments.
It's no wonder that car finance is one of the most popular ways to purchase a car in the UK. If you're like most people you probably don't have the kind of disposable income you need to buy a car outright and are therefore considering borrowing the money through a car finance online package. There are many advantages to getting your car on finance, and it can be a really great option to consider. Let's dig a bit deeper into our car finance guide!
How does car finance work?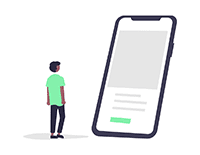 Apply online for free with no effect on your credit score and one of our personal finance experts will be in touch.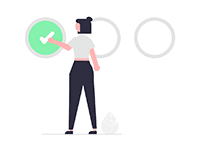 We'll match you up with the most suitable finance lender from a wide range of trusted UK lenders.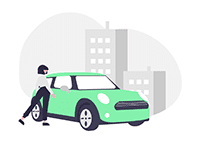 Choose a car within your financial budget, sign the paperwork and drive away happy!
Why choose to finance your next car?
There are a lot of advantages to getting your next car on finance:

Spread the cost of your car over a term that's suitable for you.

Repay your car loan in manageable instalments, so your car finance fits in with your monthly budget.

Fixed interest rates mean you know exactly what you're paying for — no hidden, unexpected changes to your agreement!

No deposit car finance options are available on a wide range of finance deals, so you don't need to pay anything upfront.
Find out more: car lease vs. car finance – which is better?
What are the different types of car finance?
Hire Purchase (HP)
Hire Purchase Car Finance is our speciality, it's a great choice if you know you want to own the car at the end of the agreement. Whilst you pay your car loan back, the lender owns the car, and on completion, they simply transfer ownership over to you. The name comes from the fact you are essentially hiring the vehicle with the option to own it at the end. There are also no mileage limits associated with Hire Purchase, so you can use the car as much or as little as you like!
Personal Contract Purchase (PCP)
Like Hire Purchase, you can use the car whilst you pay back your PCP car finance. Once you come to pay the final payment you have the choice to either; return the car, pay the resale value and keep it, or use the resale value to buy a different car. You could also consider refinancing a balloon payment if you want to keep the car. At the end of your agreed term, the car must be in good condition and within the agreed mileage limit, if not, additional charges may apply. If you're unsure if you want to own the car at the end of the agreement or like changing your car more frequently, PCP could be a better option for you. Check out our top 5 common PCP myths.
Personal Loan
You may have not considered this option, but many people opt for a personal loan to buy a car and unlike the previous two options you actually own the car right from the start. Personal loans are usually offered by banks or building societies and are usually offered to people with better credit scores.
Why choose UK Car Finance?
We like to think that we're a different kind of car finance broker. When you choose to get car finance with us, you are choosing to take back control of your car buying experience. No longer do you need to put up with pushy car salespeople baffling you with finance jargon and leaving you worried that you're not really getting the best deal.

1. Take back control of your car finance
We help you understand how car finance works and put you in control — ultimately changing the way the car finance industry works. We can ensure that we'll be with you every step of the way and go that extra mile to help you find exactly the kind of car you want to buy, using our network of trusted car dealers.
2. Personal car finance experts
Each application we receive gets assigned to a dedicated finance expert. Your personal finance expert helps you every step of the way and ensures you get the best finance package for your circumstances. They also help you choose a car within your budget and deal with the paperwork for you.
We can offer you competitive low-interest rates by comparing a range of trusted UK lenders. You can also choose to defer your first finance payment for up to 6 weeks and benefit from fixed interest rates throughout your agreement.
Will applying for car finance affect my credit score?
When you apply for finance with us, we only provide a soft search credit check on your credit file. This allows us to take a quick look at your credit file without affecting your credit score!
Do I have to put down a deposit for car finance?
No, at UK Car Finance, we have many no deposit car finance options available. 
Will a good credit score help me get approved for car finance?
Having a better credit score gives you access to better interest rates and more room for negotiation. Our panel of lenders will perform a soft search credit check on your credit file which doesn't affect your credit score.
Find out more about good credit car finance.
What does APR mean?
APR stands for Annual Percentage Rate and is the interest you will pay per year on the money you've borrowed. It is used so that you can accurately determine the yearly cost of your car finance package. The lower the APR number the less interest you need to pay. 
How much does car finance cost?
Unfortunately, we can't give any quotes without taking a quick look at your credit file, your deposit contribution (if you have one), and the type of car finance you're applying for. You can start a free, no-obligation quote by applying online.
Am I eligible for car finance?
At UK Car Finance, we can offer a range of finance packages to a vast amount of customers. You can use our car finance checker to see where you fall on the credit scale and get a free car finance quote. 
How quickly can I get car finance?
When you apply online with us, we usually have a finance decision for you within the same day. You can then search for the car you want within your budget from any FCA-approved dealership across the UK.