When it comes to getting a car on finance, you may not be sure which is the right path to go down. Car finance allows drivers to spread the cost of their next car into affordable monthly payments and is a popular choice for many. If you're not yet familiar with the borrowing process, you may be debating whether it's better to finance a car online or to sort your finance deal in person. There are a number of benefits to getting car finance online and also to having a dealer sort your finance on site. The guide below looks to explore each in more detail and help you choose which is the right borrowing format for your circumstances.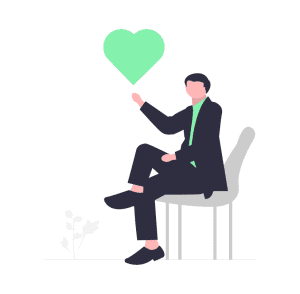 How does online car finance work?
Getting car finance online can be really simple and straightforward. You can compare car finance rates from the comfort of your own home or when you're on the go. As an online car finance broker, UK Car finance, is on hand to help you get the best rates from a range of trusted lenders. When you apply for car finance online, you will be required to give a few personal details so we can take a quick look at your history of borrowing and affordability. We then match you with the most suitable lender from a trusted and reliable panel that offers a range of car finance deals. You can then choose a car that suits your budget from any trusted car dealer in the UK – it really is that simple! 
Benefits of getting car finance online:
If you're looking to finance a car online, you can save time, and effort and get the car you want!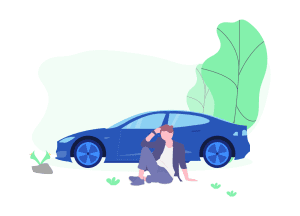 When you buy a car online on finance, you have the freedom to get the car from anywhere. You're not tied down to a dealership and instead can use a dealer local to you or from further afield in the UK. We only ask that you use one of our trusted car dealers who are verified by the Financial Conduct Authority. This helps to give you extra peace of mind and an added layer of protection that you don't get when you use a private seller. 
The beauty of using an online car finance broker like us is the ability to compare a wide range of finance packages at once. We take your application and put it in front of some of the most trusted car finance lenders in the UK and select the best finance for your circumstances. What's better is you can choose from 0 deposit car finance, delay your first payment for 6 weeks and get a FREE 3-month warranty supplied by us! 
When you get online car finance, you can choose which dealer you get your car from. Many of the car dealers we work with offer used cars with free delivery across the UK! This means if you see a car that you like but it's not in your local area, we can help you organise free delivery to get the car you want to be brought to your front door! 
It used to be a common misconception that financing a car online is time-consuming and not as efficient as sorting your deal in person. However, this is not true. Car finance online can be just as straightforward as any other option, and you could be driving your next car in a matter of days! 
What about in-person car loans?
In-person car finance is when you get a finance deal directly from a car dealership. Car dealers work with a number of lenders and could even offer their own in-house car finance options. Getting a car at a dealer can be easy and convenient. You can shop for cars online and then visit the dealership that has the car you like. From there, you can liaise with a car salesman to get you a finance deal that's right for your situation. It's worth noting that car dealers may not have access to as many lenders as some brokers and if you've previously been refused car finance, you may find it hard to get approved with mainstream lenders.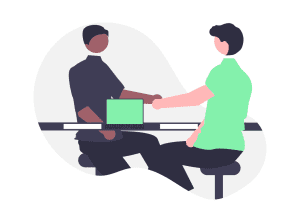 Benefits of dealer car finance:
Sorting your car finance at a dealership can provide a more personal experience and could give you access to low-rate car finance deals. 
Personalised buying experience
Many car buyers believe that buying a car from a dealer enables them to experience a more personalised buying process. It can be easier to explain your personal circumstances and explore cars within your budget when you are face to face with a salesperson rather than over the phone. It can be quicker to visit a showroom and discuss your need sin personal rather than waiting for back-and-forth emails if this suits you better. 
When you get a car online, you don't have much wiggle room. When it comes to buying a car from a dealer, many people think it's easier to haggle the price in person. Used cars especially can benefit from the ability to negotiate the price and you could get a better finance deal in person. 
Sorting your car finance at a dealership could give you access to more competitive rates. New cars can even benefit from 0% interest deals, or you could get lower interest rates on used car deals. However, in many cases, the best rates are reserved for car finance with good credit applicants who have a good track record of making payments on time and in full. 
Check your credit for free
Not sure where you fall on the credit scale? Use our FREE car finance checker to find out!
Getting a car loan online vs in person – which is better?
The financing route that you decide to take could depend on a few factors. There are many new car deals that can be found online but it can be better to head straight to the dealer if you want to benefit from the best rates on new cars. When it comes to sued car finance, you have much more choice if you get a car finance deal online. Car finance brokers like us can compare a range of lenders for different circumstances and can even offer both HP finance and PCP car finance deals! If you're worried about submitting your personal information when you apply for car finance online, it is recommended that you check out the car finance reviews of the company you are considering and check their status with the Financial Conduct Authority. 
Low rate car finance online
Get a FREE, no-obligation quote for car finance and you could be driving your new car in a matter of days!