Car finance brokers — everything you need to know:
UK Car Finance is a registered and trusted car finance broker UK. We help customers get the best car finance deal with low-rate finance and affordable monthly repayment plans. Many consumers aren't aware of how using a car finance broker can be more beneficial than sorting your car finance at a dealership. If you're thinking of taking out car finance, we can help secure you the finance deal you want and get a car within your budget. In our latest blog below, we are going to delve into the world of car finance brokers and how using a broker like us can benefit you in a number of ways!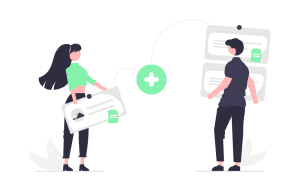 What is a car finance broker?
Put simply, a broker is a third party who arranges transactions between a buyer and a seller. In terms of car finance, we help our customers secure a finance deal from a trusted UK lender. We essentially act as the middleman and help consumers to compare a range of finance packages without having to apply with them all! The lender is the one who will loan you the money, but we act as an intermediary between you and the lender.
What does a car finance broker do?
As a car finance broker, we can help you secure a car finance deal. We have worked with some of the most trusted finance lenders in the UK for a number of years and have created long-standing relationships. This gives us access to a range of car finance packages, including car finance with no deposit, flexible repayment terms, hire-purchase options and PCP deals – to name a few! Brokers like us don't provide the loan but instead, help to arrange car finance deals. Your chosen lender will loan you the money to get the car you want from trusted dealers in the UK. You'll sign the agreement with the lender and make repayments back to them. We don't charge our customers any fees and instead charge the lender a commission.
What is the difference between a broker and a lender?
Car finance lenders are the loan provider to who you will pay back your car finance to. Car finance lenders have different criteria, and you may be suited to some lenders more than others. For example, if you are looking for car finance with good credit, you may have more acceptances available to you. Brokers, on the other hand, don't lend out money but instead help to arrange your car finance deal. By liaising with the lender on your behalf, you can get the deal that's right without having to shop around!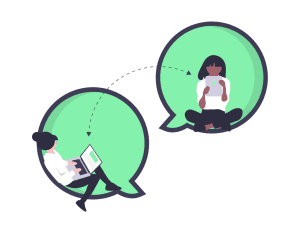 Why should you use a car finance broker?
Many consumers still head straight to the dealership when they want to get a car on finance. For many, they believe it's the only way to sort your finance – we disagree! Using a car finance broker can give you a whole range of financial benefits.
Get the best deal
Some brokers only work with one lender, but we have access to a number of trusted UK lenders. Using our expert knowledge, we put your application in front of the lenders who are the most suitable for your circumstances. We then help you select the best car finance package with the lowest rate offered. We can even help customers who have previously been refused car finance.
Get the car you want
The biggest benefit of using a finance broker is the freedom to get the car you want. You can shop around for a car within your finance budget, and we can liaise with your chosen dealer to get the car you want. Our only restriction is that you have to use a reputable FCA dealer in the UK. Find out more about the trusted dealers we work with.
Save time
If you had to approach a lender each time you wanted to apply for finance, it can be very time-consuming and there's no guarantee that you will get approved. Many people have the misconception that car finance can be a lengthy process, but this doesn't have to be the case! When you make an application with us, we aim to make a financial decision for you within the first few hours, and we've even had customers in their new cars the very next day!
Dedicated account manager
Our team is made up of skilled car finance experts who excel in customer service! We can help transform the car finance journey and help you every step of the way. From your initial application, to selecting your lender, to contacting your chosen dealership – we do it all! We can contact you at a time that suits you and are on hand to answer any financial questions you may have. Even if you're not ready to apply yet, we would be more than happy to help with any queries you have.
Sort your finance first
We believe you should be able to sort your finance first and get the car you want! Let us help you secure the best car finance deal with low rates without harming your credit score!