If you're looking to get a car on finance with good credit, we can help! But you may be wondering how having good credit can affect your car finance rates and why it's important to potential car finance lenders. It can be easier for people with good credit to get accepted for a car finance deal as they are seen as less of a risk to borrow to. Let's take a look at how you can get car finance with good credit.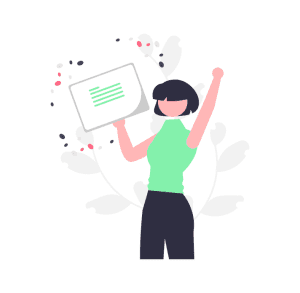 Why are credit scores important for car finance?
What are the benefits of having a good credit score for car finance?
Your credit score can influence a number of factors in your financial life including car finance rates, credit card acceptances and getting a mortgage. There are many benefits to having a good credit score when applying for car finance:
Better acceptance rates. Car finance is never guaranteed and ultimately the decision is in the lender's hands. A good credit score can work in your favour when it comes to getting accepted for car finance. This is because you usually have evidence on your credit report that you can pay back loans or finance and not miss any payments.
Lower interest rates. Interest rates are set by the Bank of England but finance lenders can reward customers with better interest rates when getting a car on finance. Lenders usually charge borrowers lower interest rates because they are more confident that the loan will be paid back on time. For people with excellent credit scores, we can offer low-interest rate car finance from as little as 12.9%! Find out more about how car finance interest rates are calculated.
Save money. Lower interest rates and lower monthly payments mean you don't have to pay back as much as those with lower credit scores. This can help you save money in the long run and reward you for your good credit history.
What is a good credit score to finance a car?
Unfortunately, there's no one size fits all credit score that can guarantee you a car finance approval. In the UK, there are 3 main credit reference agencies: Experian, Equifax and TransUnion, who all use their own individual scoring system. This means what one agency may see as 'excellent' could be 'good' to another. It's also not just about credit scores; each finance lender you apply with also has its own criteria for car finance approvals. Some may require a minimum monthly income or may have restrictions on how old you need to be before you can take out car finance. At UK Car Finance, we don't judge you based on a credit score but instead, take a look at your ability to make repayments and your affordability to help get you approved.
Find out more about each credit referencing agency in more detail.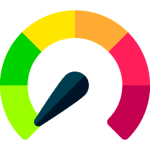 Do you need a good credit score to finance a car?
Having a good credit score can give you access to better rates and lower payments, but it's not necessarily needed to get car finance. Some lenders focus more on credit scores than others and can instead use factors such as affordability to help get you approved. There are also specialist car finance lenders who can help people get approved for bad credit car finance. So for people with low credit scores, it may be more about choosing the right lender and a more suitable car finance package. In the UK, hire purchase car finance and PCP car finance tend to be the most popular ways to finance a car. Both can be available to those with lower and higher credit scores, but acceptance rates may vary.
Factors to consider before getting good credit car finance:
Car finance is a legal agreement and it's important that you make an informed decision before signing on the dotted line. We help people every day get the car they want, and we always make sure our car finance deals are fair and affordable.
Affordability. Lenders usually perform an affordability check to see how you're planning on meeting your repayment deadlines. An affordability check can be made up of two parts – how much money you have coming in and how much you have going out of your bank account. Your income and expenditure are key to calculating how much you can afford to pay each month for finance.
Deposit contribution. We have many affordable car finance deals that require no deposit but having a deposit to put down can be beneficial to you. Saving up for a deposit in the run-up to your finance application means you don't have to borrow as much from the lender and reduces the loan amount. This can help to lower your interest rate and your monthly payments.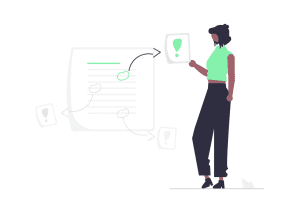 Credit file. It would be very hard to find a car finance applicant who had the perfect credit score as there is always room for improvement. You should get into the habit of checking your credit score regularly and making sure all your information is accurate and up to date as it can affect your credit score.
Use a car finance broker. Car finance brokers like UK Car Finance can help to get you low-rate car finance without harming your credit score. Making multiple applications for finance with a number of lenders in a short space of time can harm your credit score. When you apply with us, you only need to apply once and we do the rest! We put your application in front of a number of trusted UK lenders and select the best finance package for you.
Get a free personalised quote