Two of the biggest financial decision you usually make in life is how to fund your home and your car. Both of which typically rely on some form of lending such as car finance or mortgages. In both situations, finance lenders will usually need to take a look at your history of borrowing and any other finance you have in place. So, with this in mind, many people wonder what the effect car finance has on your mortgage and vice versa. Our latest blog explains the relationship between your mortgage and getting a car on finance.
How does car finance affect your credit score?
One of the factors that can affect both mortgages and car finance is your credit score. Finance lenders will usually check your credit score before they decide whether you are eligible for finance or loans. Finance lenders like to see applicants who have good credit and a solid history of making repayments on time and in full. Your credit score can affect your chances of being approved and also the rate you are offered. Getting a car on finance doesn't directly affect your credit score but how you handle your finance deal can make an impact. Making payments in full each month on time and keeping on top of your finances can actually help to increase your credit score. Car finance can only negatively affect your score if you don't meet your repayment deadlines.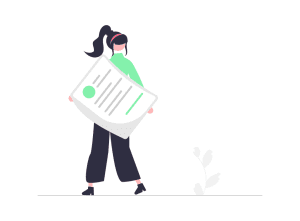 How does car finance affect mortgage applications?
Already having a car on finance can affect your mortgage application. Mortgage lenders or providers are required to thoroughly examine your finances before they can offer you a mortgage. This process can involve looking at a number of different factors such as credit score, employment status, credit history, the current amount of debt owed and more. Car finance is essentially a form of debt, and they will take your amount owed into consideration when deciding how much they could offer you.
Does car finance affect mortgage affordability?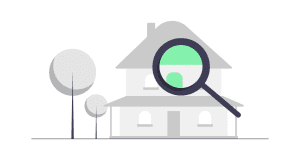 Lenders or mortgage providers will require you to pass an affordability check when you apply with them. An affordability check is when they look at your incomings and outgoings and determine how much you could afford for a mortgage each month. As mentioned above, your car finance agreement and how much is owed on your vehicle will be considered. Usually, the more you owe for car finance, the less they'll be able to offer you a mortgage.
Can you apply for car finance and a mortgage at the same time?
In short, yes you can apply for car finance and a mortgage at the same time. However, you may want to wait if you can. One factor that can impact your credit score is how recent your credit accounts are. Making multiple applications for finance or credit in a short space of time can negatively impact your credit score. It may indicate to potential lenders that you keep getting declined or that you are desperate for credit. Lenders will also look at your income and if it's clear you can't afford to pay back your finance and a mortgage, you may be declined. You should always only apply for finance or a mortgage that you can comfortably afford to pay back each month. 
Not sure where you fall on the credit scale?
Use our footprint-free car finance checker to find out!
How to protect your finances when taking out car loans or mortgages
When you apply for any sort of loan or credit, your credit score and finances can take a hit. However, there are ways in which you can keep your finances healthy and improve your credit score at the same time.
Only borrow what you can afford to pay back. Being able to pay back your mortgage or car finance is essential. Not meeting your repayments can result in your home being repossessed or your vehicle being taken away from you. For example, within a PCP car finance deal, the lender owns the car throughout the agreement, so they have the right to take the car away from you. Missed or late repayments can lead to serious financial difficulty and affect your ability to get credit in the future.
Clear any existing debts first. Finance lenders will take into account the amount of current credit you have. Having a high level of existing debt can affect your ability to get approved as lenders assume you can't handle it anymore. In order to get a better deal and protect your credit score, it's best to try to clear any existing debt first.
Choose low rates. Shopping around for things such as low-rate car finance can help your affordability. A lower finance rate can reduce the amount of interest you pay overall and save you money in the long run. However, low-rate car finance and mortgages may be reserved for those with better credit scores as they are more likely to pay it back on time. It's also worth noting that your interest rate can be higher when the Bank of England have a higher base rate too so it's worth comparing deals when inflation is at its lowest.