Affordable van finance deals
Are you looking to get a van on finance? Look no further than UK Car Finance! Our name may say UK Car Finance, but rest assured we are also van finance specialists. Let us help you find the perfect van for you within your monthly budget! Finance is a great way to purchase your next vehicle, as it allows you to spread the cost of owning a van into affordable monthly payments! Our friendly and professional team do all the leg work for you so you don't have to worry. All you need to do is apply online today for finance and one of our team will be in touch in no time!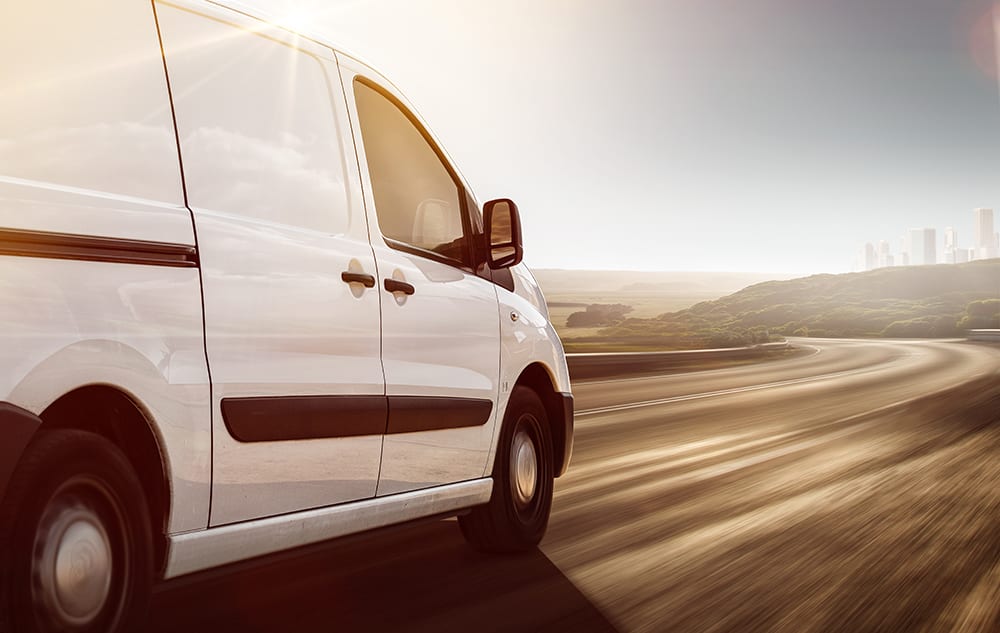 How to buy a van on finance?
Apply online
Get your application off to the right start with our easy to use online application form! We just need to take a few details about you and then a member of our team will give you a call as soon as possible.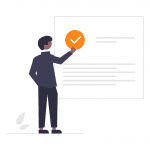 Get accepted
We help you to get matched with the most suitable van on finance lender from a range of trusted lenders in the UK. Once you've been accepted, you're free to choose your van from any reputable FCA approved dealership across the UK.
Drive away happy
Sign the paperwork and drive away in your new van! With UK Car Finance you can enjoy your new van with the confidence that you got the best finance deal for you!
We could offer you van finance if you meet the following criteria:
— You are 18 and older
— You have been a UK resident for 3+ years
— You have a full UK driving licence
— You are not bankrupt
— You can prove you can afford to get a van on finance
Can you say yes to all the above? 
What are the different types of used van finance?
Hire-Purchase car finance is a great way to spread the cost of your used van. Some lenders may require you to put down a deposit, but we do have some van finance no deposit options available for you! Within a hire-purchase agreement, you then pay back the loan in affordable payments each month over an agreed term. When you have made all the payments, at the end of your agreement, you will then own the van outright.
Which documents do I need to apply for a van on finance?
Get your application off to the best start by gathering all your documents before you apply. When you are matched with the lender with the best van finance deals, you will usually be asked to provide a few pieces of documentation. You will need to be able to prove your affordability and that you are who you say you are, to prevent any fraudulent claims! Each of our lenders have different regulations on which van finance documentation they require. The most common types of documents you may need to provide are a full UK driving licence, address history, bank statements, and bank details. 
Can I get van finance if I'm self-employed?
Nowadays, more people are choosing to be self-employed. It gives you the freedom and flexibility to manage your own appointments and workload. For some people, a van or car is essential to their business. At UK Car Finance, we understand that being self-employed can mean that your income is sometimes varied. But as long as you can prove your affordability during your business van finance application, you could be driving away in your new vehicle in no time! You will usually be asked to provide 3 months' worth of bank statements to prove your employment history and also how good you are at managing your money when applying for used van finance. If you're looking to applying for van finance and receive cash in hand, it's a good idea to deposit this into a UK bank account in the run-up to your application.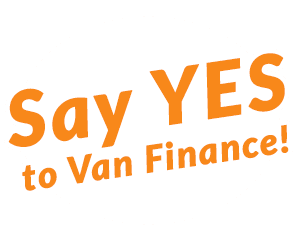 We provide business van finance for:
Builders
Joiners
Painters
Electricians
Plumbers
Couriers
Dog walkers
Florists
Valeters
& many more!
Can I get guaranteed van finance?
No van finance company can offer you guaranteed van finance. Being able to offer guaranteed van finance is a bit of a myth, as not every applicant will be able to afford van finance. Companies who advertise finance as 'guaranteed' are misleading consumers into thinking anyone can be accepted. Being accepted will depend on your affordability, credit score, status, etc. Don't let that put you off though! There are many options to buy a van on finance.
Which type of van can I get finance for?
Depending on your employment status and the industry that you work in, you will need a different type of van to suit your needs. We can provide both personal and business van finance. We supply a wide range of vans for different professions from joiners, to dog walkers, to florists! We supply a range of small, medium and large vans. You can get van finance for a range of different types of vans including tippers, pick-ups, Lutons, crew vans, and minibuses, depending on which lender you are accepted with. You can also get finance for a wide range of manufacturers including, Vauxhall, Nissan, Ford, Volkswagen, Mercedes-Benz, Peugeot and many more! Apply today for the best van finance deals. If you're looking for something a little more environmentally friendly, check out our most eco-friendly vans that you can finance! 
Check your current credit score
Not sure where you fall on the credit scale? With our car finance checker, you can check your chances of being approved for a van on finance before you even apply! It's completely free to use and doesn't leave a mark on your credit file. If you're unsure of your current credit rating, why wait to find out? Try it for free today.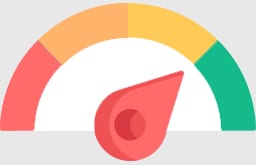 Calculate your loan
With our finance calculator, you can calculate your car or van loan even before you make an application for used van finance. All you need to do is let us know your monthly budget, preferred length of the agreement, and your current credit rating and you can calculate the loan amount you could be offered for your next van!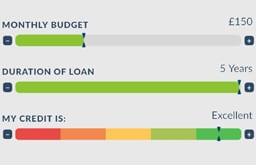 Why choose UK Car Finance?
— Van finance with no deposit available
— Any van from any FCA approved dealership
— Affordable van finance deals
— Personal finance experts
— Delivery available
— Personal and business use
— Part exchange available
— Fast and friendly service
Ready to get started?
Start your van application today, and you could be well on your way to owning your next van on finance!