Most popular vans and pickups UK
Are you in the market for a new van? Van finance is a great way to help spread the cost of owning a van for your business or personal needs! Picking the right van for you can seem like a minefield but we are here to help! Our guide below explores the UK's most popular vans and how many have been sold so far this year. Data from the official Society of Motor Manufacturers and Traders (SMMT) shows the latest figures from April 2022 below. Let's explore the best-selling vans so far this year UK.
1. Ford transit custom
Registrations: 3,357
The Ford Transit Custom has been the UK's best-selling van since it was first launched and it's easy to see why! It's a practical and versatile van which can suit a range of drivers and Ford now offers an impressive plug-in hybrid version too. The hybrid version shouldn't be overlooked and is at the number one spot in our list of most eco-friendly vans! The Ford Transit customer constantly outsells its rivals by huge numbers too so you can be assured it's a van to consider.
2. Ford Transit
Registrations: 2,987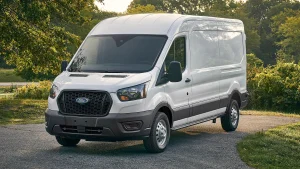 Ford is dominating the top spots so far this year with the Ford Transit coming in at number 2 on the best-selling vans list. The latest version of the Ford Transit has a revised interior, increased payload and upgraded engines. There's also even more technology packed in too so you can benefit from more for less! The Transit has always been comfortable and easy to drive and in 2022 it's no different! The Ford E-Transit electric version will also be here in 2022. 
3. Vauxhall Vivaro
Registrations: 1,468
The Vauxhall Vivaro is one of the best vans for practicality and load space. It has a 6.1m3 volume and a huge 1446kg payload. The Vivaro also comes with a wide range of engines to choose fr5om and the new all-electric Vivaro-e is available on the market today. One of our favourite features of the Vivaro is the motion sensing doors which are helpful if you have your hands full.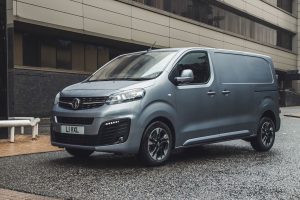 4. Citroen Relay
Registrations: 1,123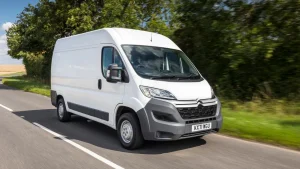 The Citroen Relay has a similar body style to the Vauxhall Movano, and both offer greater payload capacity than some of its like-for-like rivals. The Citroen Relay has been around for many years now so the interior can feel a little dated when compared to the sleek styling of the Ford Transit Custom. The e-Relay is Citroen's all-electric van, and its driving range has just been increased to a respectable 154 miles on a full charge. For us, the e-Relay may be the best option for spreading the cost with EV loans. 
5. Ford Ranger
Registrations: 1,088
Registrations of the Ford Ranger aren't far behind the Vivaro so far this year. The Ranger isn't your typical work van though, it's a popular pickup that can be great as a family car or a business vehicle. The styling of the Ranger is really sleek, and you probably get the best interior out of all the vehicles on our best-selling vans list. There's plenty of room for 4 adults within the double cab and plenty of space in the back for luggage or work materials.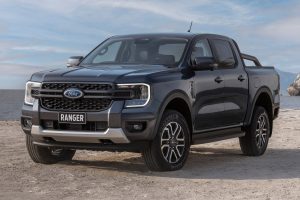 6. Mercedes-Benz Sprinter
Registrations: 1,001 
The Mercedes-Benz Sprinter is one of the best-selling vans of the year that excels in the large van category. The Sprinter has some seriously cutting-edge Mercedes Technology and it's really one of its kind when it comes to setting the standard. The Sprinter can be a popular option for delivery drivers due to its un-rivalled reliability and large loading space. There's a large range of engine choices which can suit many different drivers too. The Mercedes eSprinter is a good electric alternative but only has an electric range of around 96miles so may be better suited to city driving. 
7. Toyota Hilux
Registrations: 806
The Toyota Hilux has been on the market since 1968 and it's one of the best-selling pickups on our list. Toyota has been known to make some of the most reliable cars on the market too so you can be assured you're in safe hands. The Hilux isn't the cheapest pickup around, but it certainly packs a punch! With a whole load of safety equipment as standard, a nippy 2.8-litre engine and a huge payload, the Hilux is one of our favourite pickups.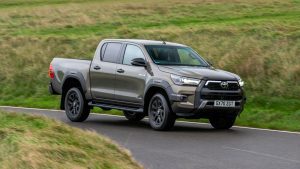 8. Volkswagen Transporter
Registrations: 740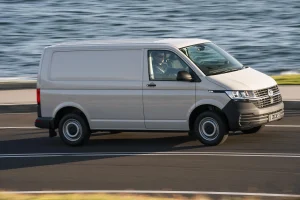 The Volkswagen Transporter is a medium-sized van that has something for everyone. There's a whole range of models and engine options to choose from too. It has good running costs and can be well suited to private buyers or small businesses. Unlike many of the vans on our best-selling vans list, there's also a sport version available. The Volkswagen Transport Sportline combines athletic looks with the durability of a traditional Transporter. 
9. Vauxhall Movano

Registrations: 684
The Vauxhall Movano has been well-loved amongst UK van drivers for many years. It's a safe and staple choice for anyone in the market for a new van. It recently changed its layout to have the same base as the Peugeot Boxer, Fiat Ducato and the Citroen Relay. It's not the most up to date van on the market but it has a large payload and a lot of carrying space to make up for it. There's also a Movano-e which offers all-electric driving with low running costs.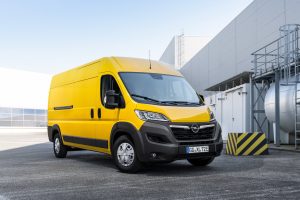 10. Citroen Dispatch
Registrations: 639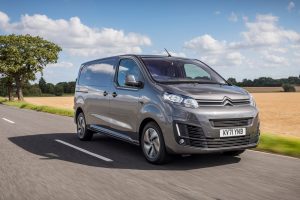 The Citroen Dispatch takes the number 10 spot in our list of the best-selling vans so far this year. It's a stylish and modern medium-sized van that has lots of safety kits and nippy engines. The technology used in the Citroen Dispatch is really sleek too with a reversing camera and 7inch infotainment touchscreen as standard. If you're looking for something a little eco-friendlier too, the Citroen e-Dispatch comes with a massive official range of 143 miles on a single charge! 
In the market for a new van?
If you're looking to get any of the vans on our list on finance, we can help! With low rates and the freedom to get the van you want, what could be better?