The demand for eco-friendly vans has risen substantially in the past few years and it's not hard to see why. Commercial electric and economical vans have come a long way since they were first on the scene. With improved technology, a longer range, and more options to get an EV on finance, it could be the perfect solution for your vehicle needs. Eco-friendly vans aren't just better for you, but they have a substantial impact on the environment too. Owning or leasing an economical van can help to reduce your carbon footprint and make the world a better place for everyone to live! 
What is an eco-friendly van?
An eco-friendly van is simply a vehicle that has reduced or no tailpipe emissions. An environmentally friendly van is one that produces a less harmful impact on the environment compared to petrol or diesel vehicles. Petrol or diesel equivalents produce harmful emissions which contribute to greenhouse gases. More greenhouse gases in the environment increase the rate of climate change and are harmful to the environment.
Fully electric vans are powered by an electric motor instead of a traditional combustion engine. They produce no carbon emissions and reduce air pollution considerably. Another economical van option for your commercial van is a hybrid one. Hybrids aren't as green as fully electric, but they consume less fuel and emit less CO2 than diesel or petrol engines. Hybrid vans use more than one means of propulsion which is usually an electric motor and a petrol or diesel engine. More cities in the UK are adopting CAZ and ULEZ areas which charge drivers to pass through designated areas if their vehicle is non-compliant with emissions standards Many eco-friendly vans on our list below are exempt from these charges. 
What are the top economical vans in 2022?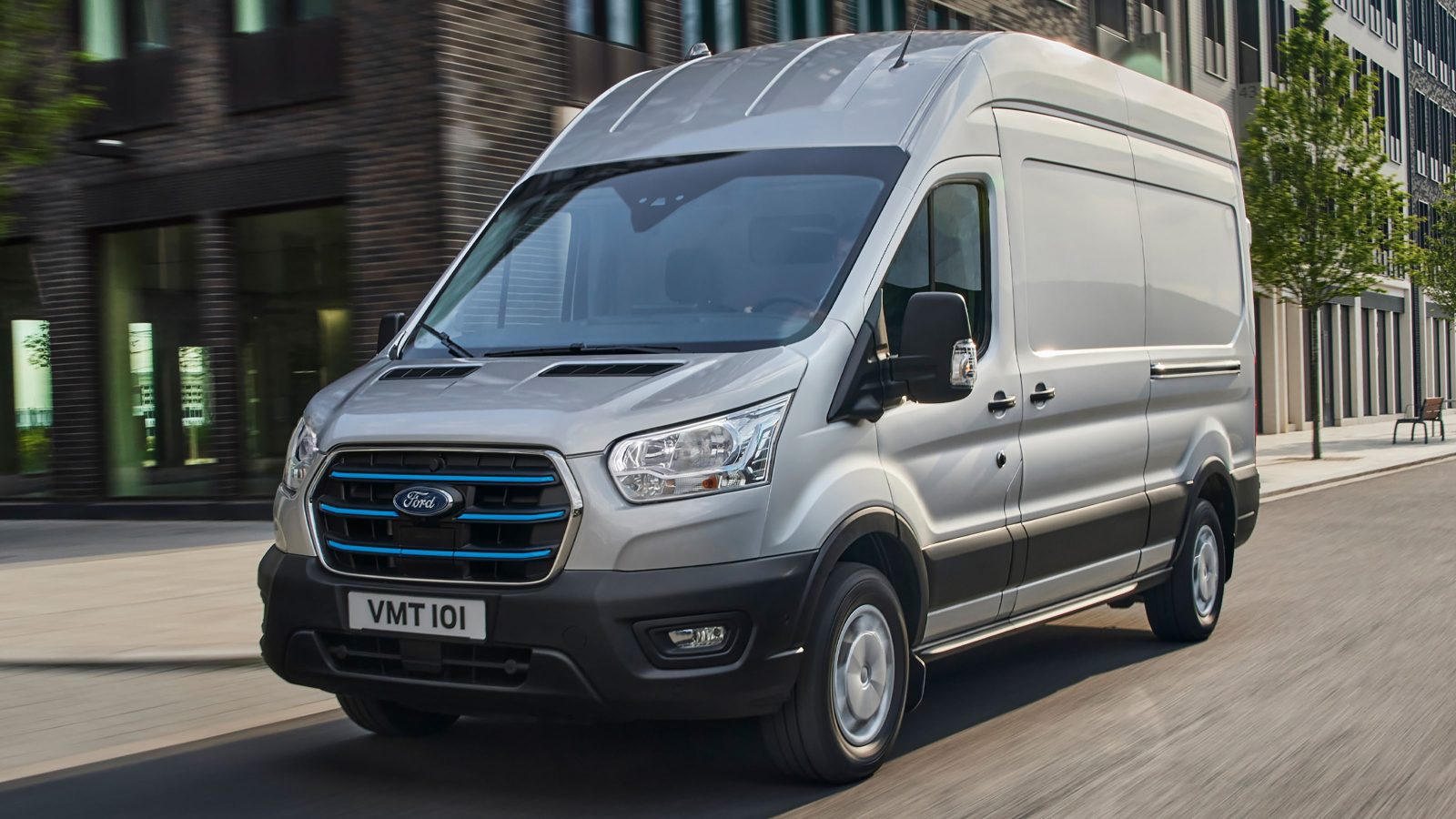 One of the most eco-friendly vans and a popular choice for many UK drivers is the Ford Transit Custom. It's currently available as a hybrid option only but the all-electric Ford transit Customer will be arriving in 2023. It's a great option for drivers who want to be more environmentally conscious but aren't ready to go the full whole hog. It combines a 27-mile zero-emissions drive with a 376-mile Ford Eco-Boost engine. You'll be spoiled for choice with Ford trim levels, configurations, and driver-assist features.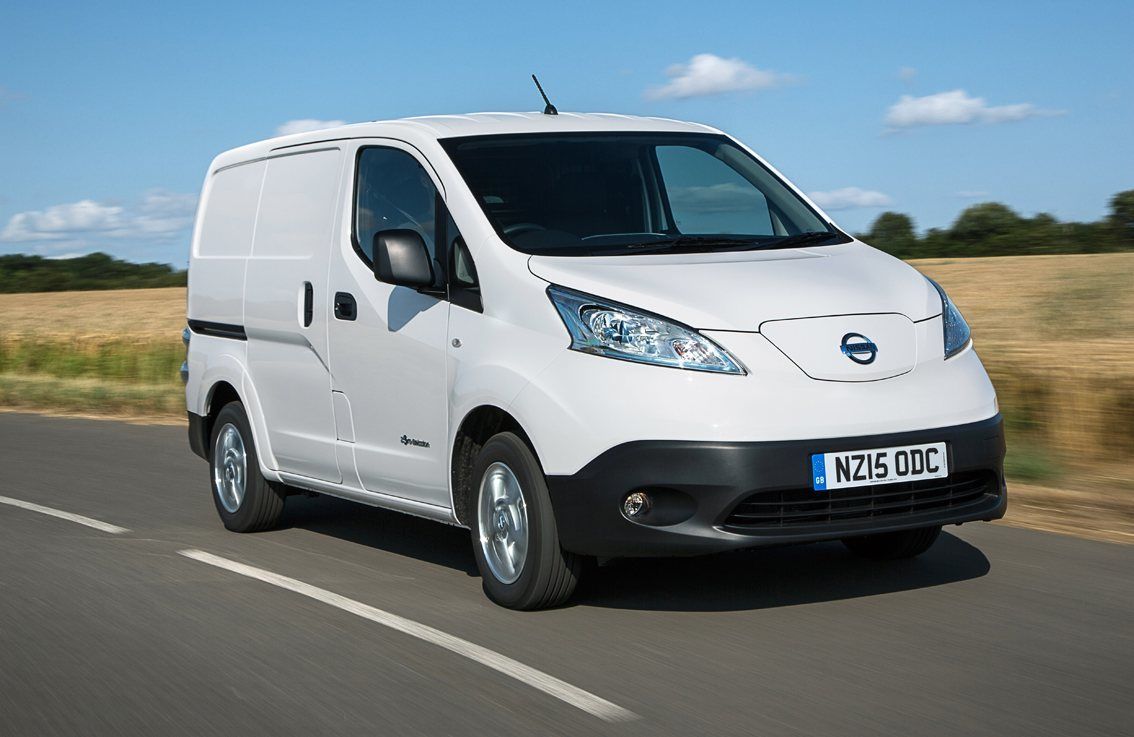 For now, the Nissan e-NV200 is one of the best fully electric vans on the market but it will be replaced by the Nissan Townstar before the end of the year. However, the e-NV200 offers one of the highest payloads in the small electric van category. The battery range was updated in 2018 from 106 miles to 174 on a full rapid charge which can be really beneficial in built-up areas. 
Renault Kangoo ZE (E-Tech)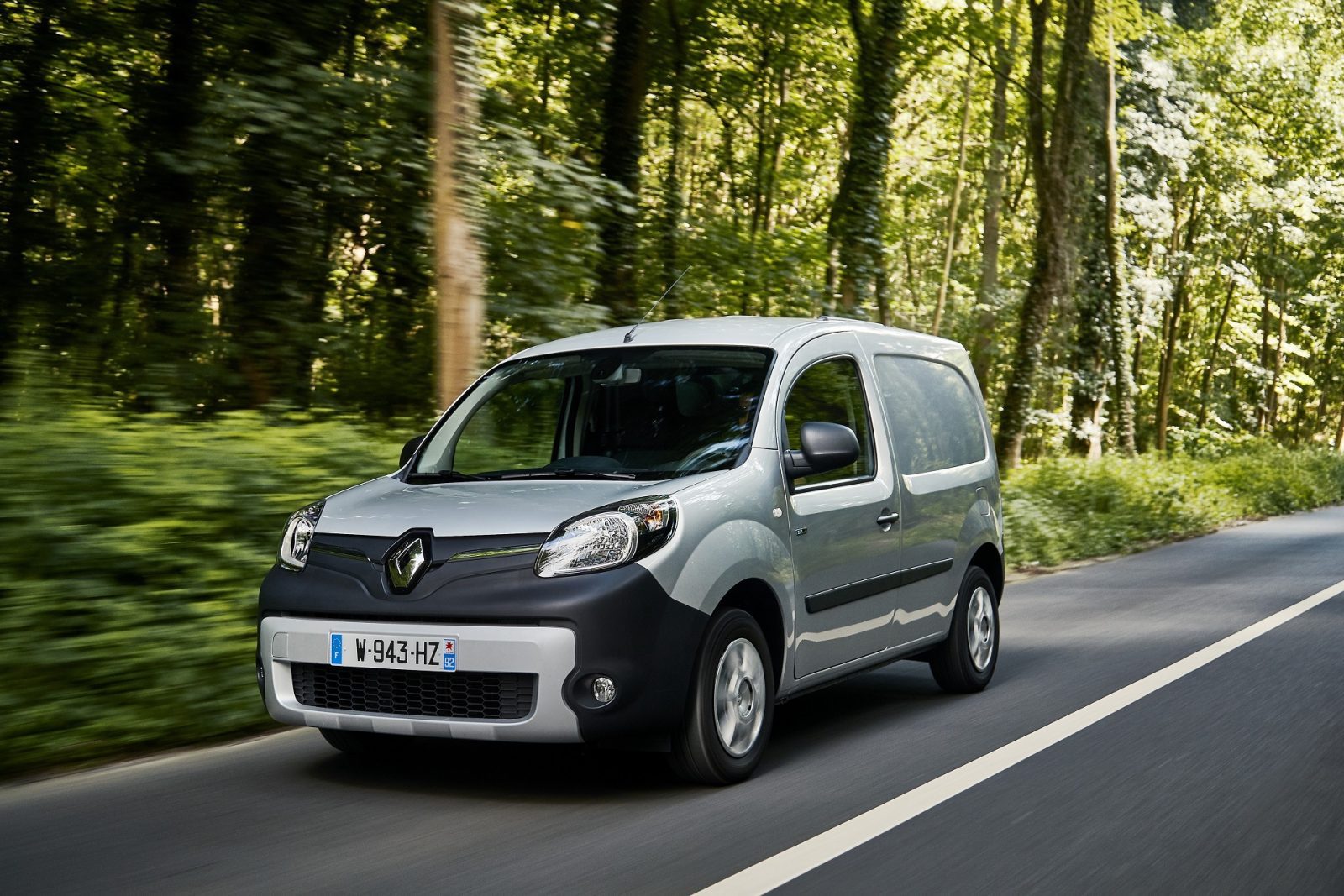 The Renault Kangoo ZE was recently renamed the Kangoo E-Tech after being on the market since 2006! It has an impressive 170 miles and can be charged in 6 hours with a fast charger. It's one of our favorite economical vans as it has a massive 3k-4k liters and a high payload.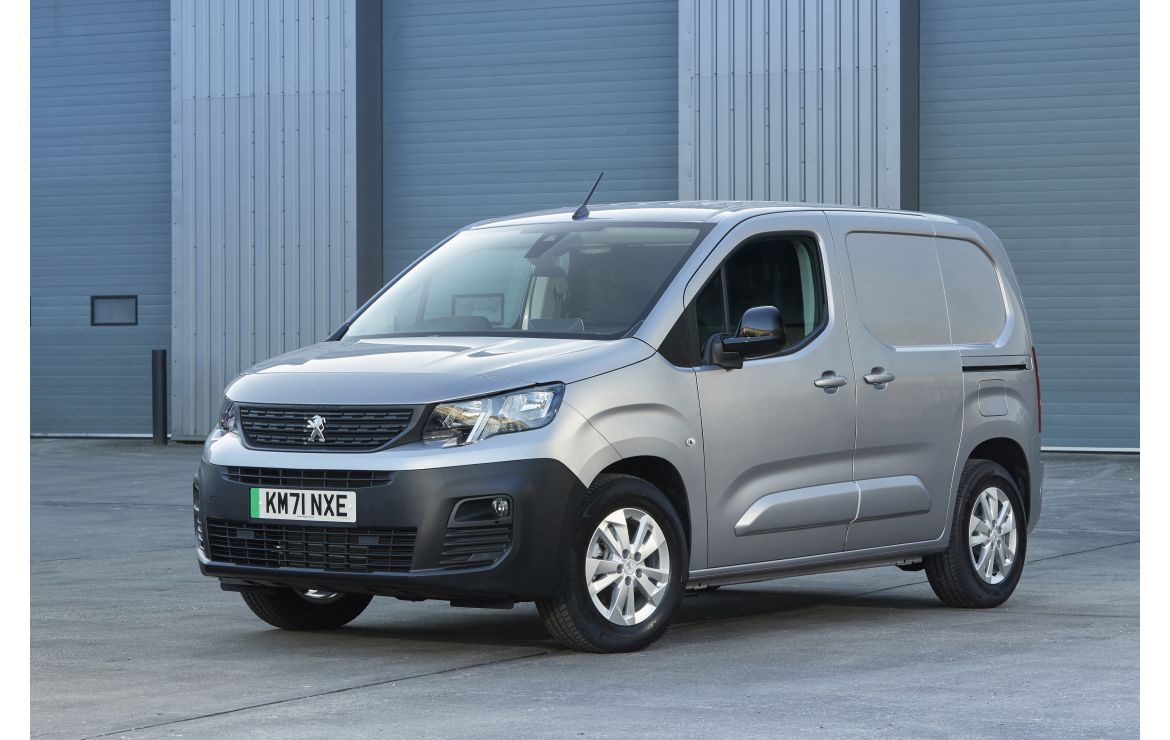 The Peugeot Partner Electric is a favorite fully electric small van with good range and performance. Peugeot said 80% of its customers cover less than 124 miles a day which the Partner's 171 miles per charge could easily handle. The engine choice is refined and makes it a comfortable and fun-to-drive option for many. The Partner Electric also offers the same electric performance capability as the Vauxhall Combo-e and Citroen e-Berlingo.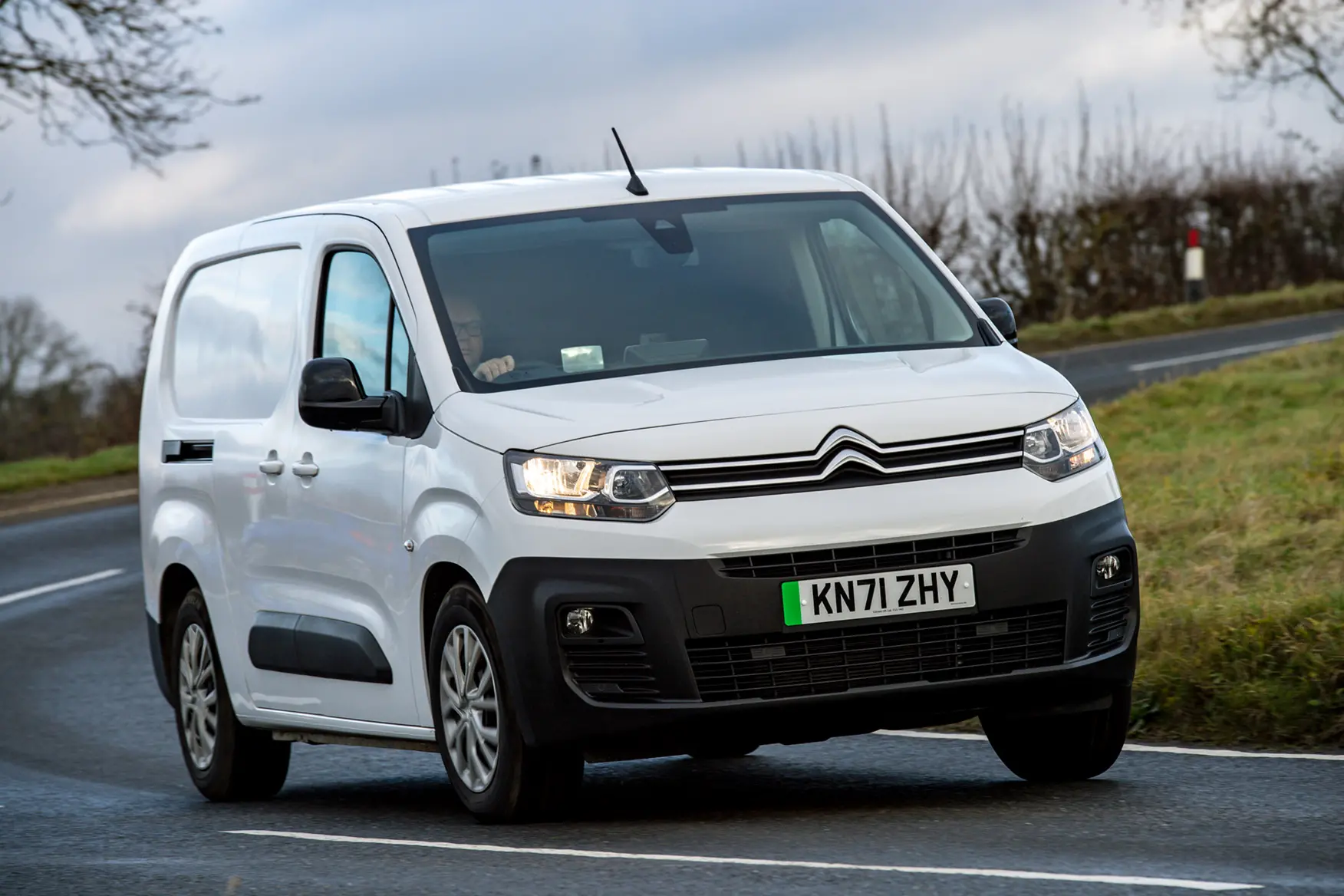 As mentioned above, the Citroen e-Berlingo is similar to the Peugeot Partner Electric. It's a small and versatile van that is great for a day on the road! It's also one of the cheapest vans you can buy at the moment too! Rapid charges can charge to 80% in just 30 minutes, but lower kilowatt chargers can take a few hours. The e-Berlingo has the same 171-mile range as the Peugeot Partner and comes with a wide range of impressive driver-assist options.
Renault Master Z.E Electric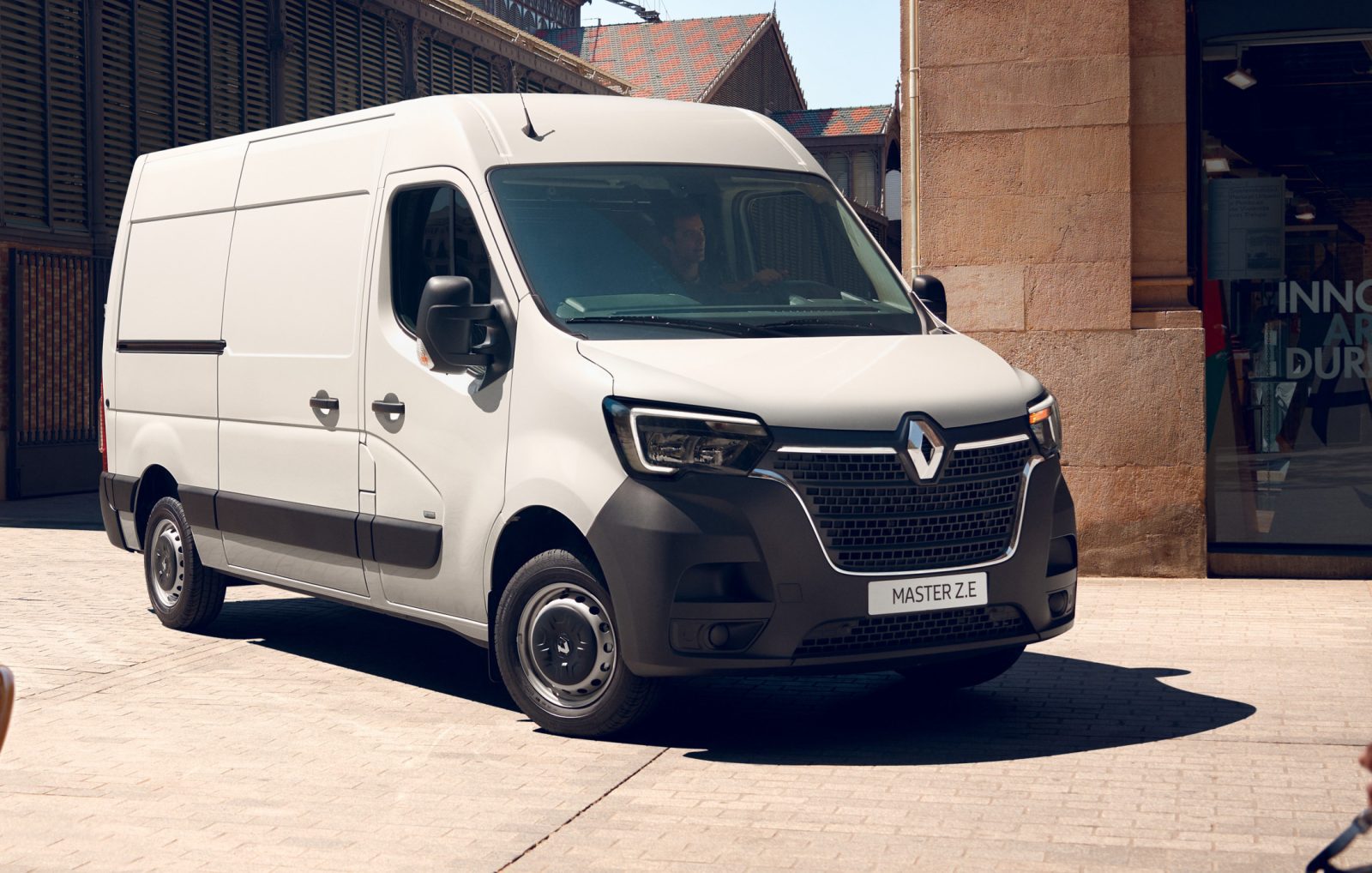 The Renault Master ZE is one of our favourite eco-friendly vans in the large van category. For couriers with bigger loads, it's a big van that's easy to drive and can cover around 75-124 miles on a single drive. This can be lower than some of the other vans on the list but let's face it, it's a lot bigger too! It also comes with a five-year battery warranty and a 3-year vehicle warranty for extra peace of mind.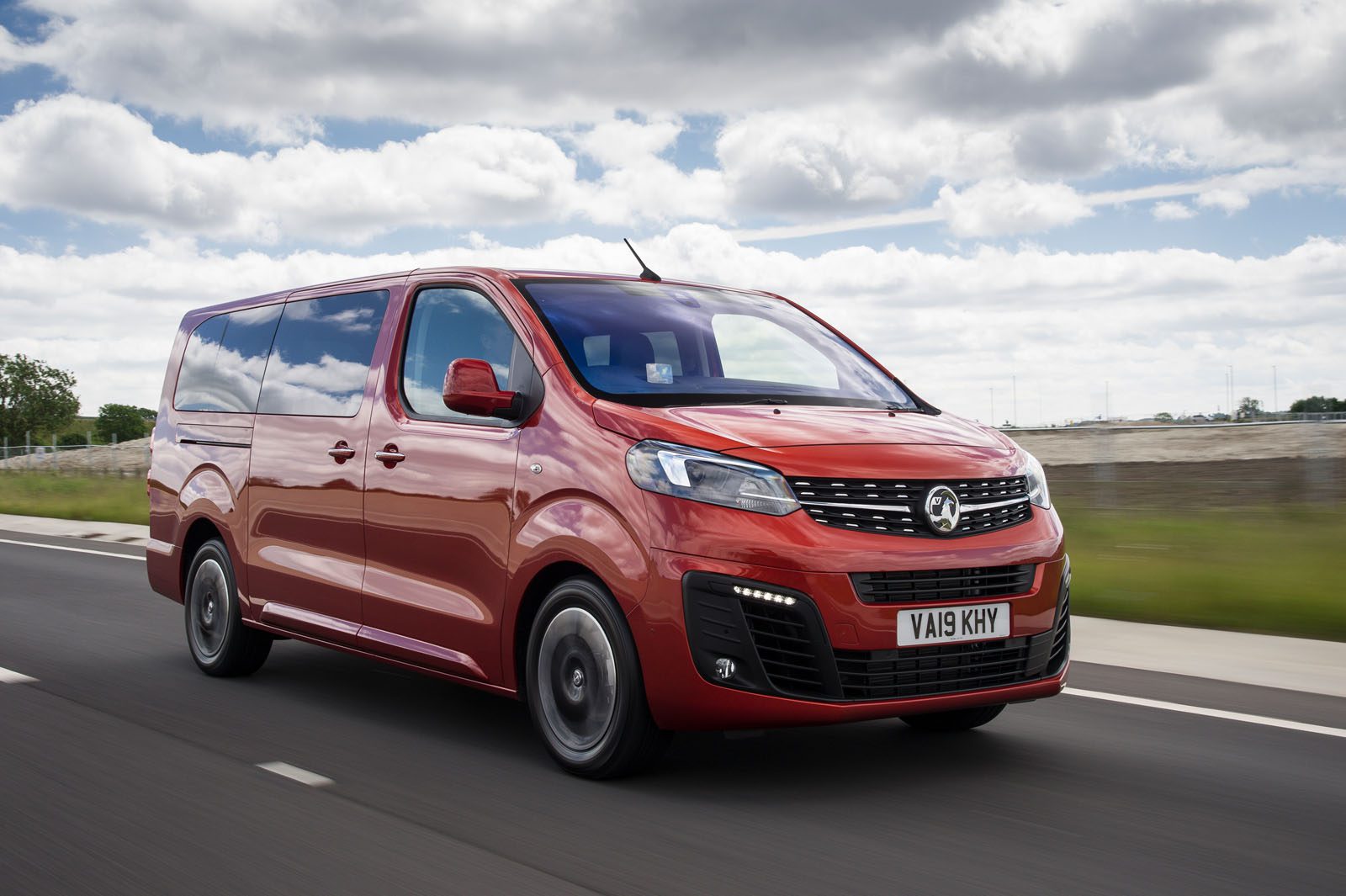 The Vauxhall Vivaro-e is a medium van that looks good, is practical and has a good overall driving experience. It's a great choice for an economical van and comes with plenty of options. You can choose from two battery options the 50kWh which has a range of 143 and the 75kWh delivers a whopping 205-mile range! The Vivaro-e is one of the more expensive options on our list but it's worth the money in our opinion and you could spread the cost with van finance!