UK Clean Air Zones – what are they? 
Clean Air Zones are becoming increasingly popular all over the UK, with more cities adopting a cleaner lifestyle than ever before. Initiatives such as Ultra Low Emission Zones (ULEZ) and Clean Air Zones (CAZ) are in place to encourage drivers to opt for a compliant vehicle. Both electric and hybrid cars tend to be exempt from emission charges based on the low emissions they release into the environment. The initiative hopes to push drivers towards buying an electric car or avoiding zones where they are trying to promote cleaner air for all. The guide below looks at both ULEZ and CAZ in more detail to explore how they can impact you.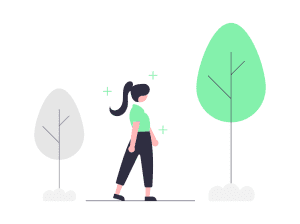 What's the difference between ULEZ and CAZ?
Ultra Low Emission Zones and Clean Air Zones have the same purpose and help create areas with less pollution and cleaner air quality. To do this, they have introduced charges for cars that do not comply with low emission standards and charge them a fee for travelling through designated zones. The initiative hopes to encourage drivers who drive high-emission vehicles to avoid these areas or adopt a cleaner lifestyle by investing in low-emission cars. 
"ULEZ has contributed to an almost 50% reduction in nitrogen dioxide pollution."

Ultra Low Emission Zones (ULEZ)
The Ultra Low Emission Zone is a scheme by Transport For London that only covers the London area since 2019. It currently covers all London Boroughs and charges a fee to drivers with the most polluting vehicles. The ULEZ charge operates every day of the year, 24 hours a day but Christmas Day is exempt. If your vehicle does not meet the ULEZ emissions standards, you will be charged a set fee of £12.50 daily charge to drive within the designated zones. You can use a free online ULEZ checker to see if your car meets the low emissions standards.
Do I need to pay ULEZ charge? 
If your vehicle does not meet the emissions standards set by ULEZ, you will need to pay the £12.50 daily charge for driving through the designed zone. The zones are monitored by cameras which can automatically detect vehicle registration numbers and will issue the charge as a result. You can pay the ULEZ to charge a number of ways, the most popular being online or by setting up auto payments, and will need to pay by midnight on the third day following the journey through a ULEZ zone. If you fail to do so, you will be issued a Penalty Charge Notice of up to £180 or £90 if you pay within 14 days. If your vehicle is ULEZ compliment, there is no action needed.
London ULEZ Map (as of June 2023). ⬇️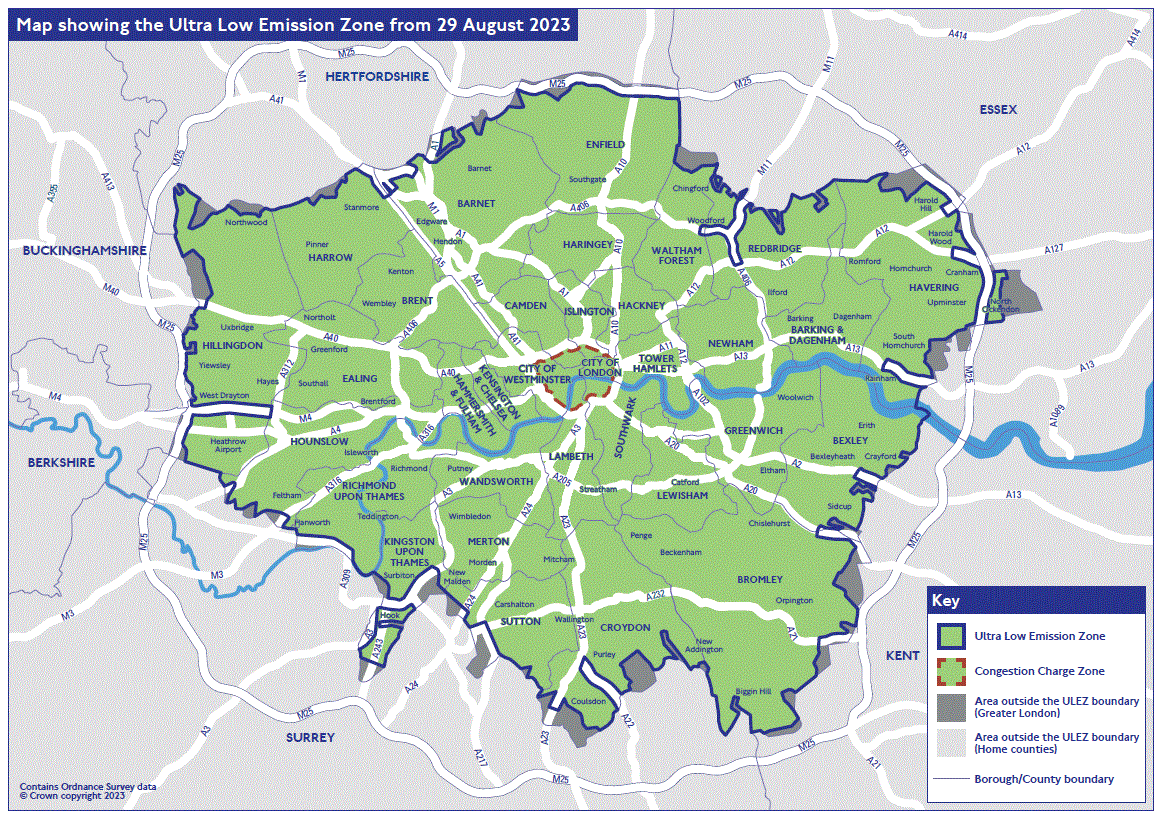 Best electric cars to buy
Clean Air Zones (CAZ) are becoming more common in cities across the UK. They work in the same ways as the ULEZ but have instead been brought in by local authorities to improve air quality. Charges are set by local authorities and it can be worth checking your local authority to see what their rules are on non-compliant vehicles. You can pay a CAZ charge through the gov.uk website and find out more information about your vehicle. 
Where are the Clean Air Zones in the UK?
Information as of June 2023: 
Aberdeen
Bath
Birmingham
Bristol
Bradford
Dundee
Edinburgh
Glasgow
Oxford
Newcastle & Gateshead
Portsmouth
Sheffield
Southhampton
York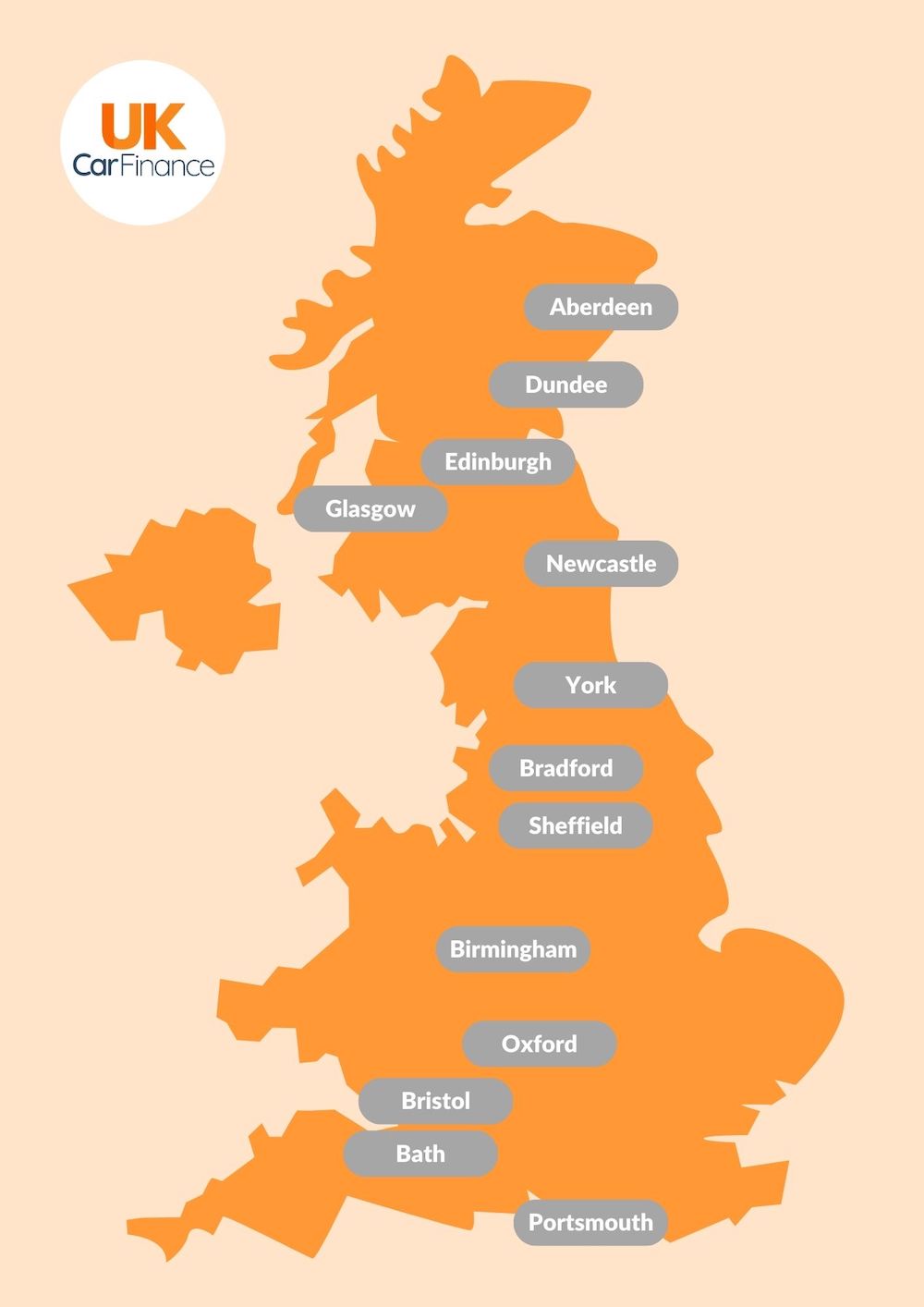 Will ULEZ and CAZ expand across the UK? 
The ULEZ and CAZ systems in place in the UK have had a massive impact on the amount of harmful emissions released into the air. The ULEZ has contributed to an almost 50% reduction in nitrogen dioxide pollution in central London since the scheme was put in place. Naturally, it is expected that more cities in the UK will follow suit and introduce the same or similar schemes in future. 
Finance a low emission car
As one of the UK's leading car finance brokers, we help customers all over the UK get the car finance package that's right for them from a massive range of trusted lenders. You can then find a low-emission car within your budget from any FCA-certified UK car dealership.