Cars on finance with no deposit
Are you looking for no deposit car finance? If you've applied for car finance before, you'll know that a lot of companies will ask for a deposit to put down. This can be difficult to get together, with many of us not having that kind of disposable income to put towards a car.
If you're looking for 0 deposit car loans, then you've come to the right place. UK Car Finance can offer you a wide range of car finance deals with absolutely no deposit required!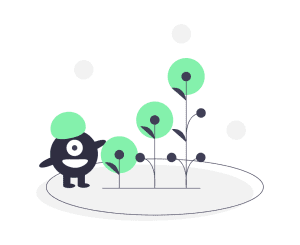 How does car finance with no deposit work? 
1. Get a free finance quote
Fill in your details on our application form and we'll match you up with the most suitable finance lender.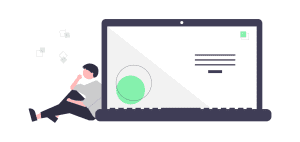 Choose your car from any UK FCA-approved dealership.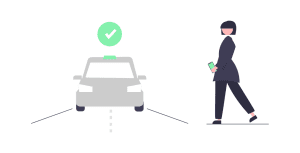 3. Drive away with no upfront payment
Enjoy your new car with no deposit!
Which cars are available with no deposit?
We can provide no deposit car finance for cars available to buy from a choice of trusted FCA-approved dealerships in the UK. So, if you've already fallen head over heels with a car already from a local garage, we can finance it!
We can offer competitively low-interest rates and no upfront payments! We work with a range of lenders who can get you on the road with an affordable car finance deal.
Used Cars on Finance No Deposit
If you're after used car finance with no deposit then look no further! We're wizards at this car finance stuff, so we can help you find an excellent used car finance deal in no time at all.
We can help arrange car finance deals with no deposit to pay. Our broker service is completely free to use, so there's no reason to not use us to help you find a good deal on your car finance loan.
Am I eligible to apply for car finance with no deposit?
We want to help as many people as possible get into a car, but there are a couple of requirements that you need to meet in order to help us to work our magic on your application.
You must;
 Be 18 years old or older
Have lived in the UK for at least 3 years
Not currently bankrupt
Be able to prove your affordability
Hold a full UK driving licence
Still unsure? Why not try our car finance checker before you apply?
How do I apply for no deposit car finance?
Applying for car finance with UK Car Finance is really simple! Our application form takes just a minute to fill out and this will ping your details over to our in-house customer contact team. From there, your personal finance expert will then give you a quick phone call to confirm the details you provided are correct and ask what kind of car you're after. They'll then send your application over to the lenders on our panel that we think will approve you. After that you simply choose the best deal for you, sign the paperwork and collect your car!
Am I Guaranteed Car Finance?
We're sorry to burst your bubble, but no finance company can guarantee car finance. It's impossible for any company to guarantee car finance and if you see a company advertising this then they are misleading you!
We can't promise that we'll get you car finance with no deposit, but we can promise that our team will work their hardest to find you a car finance deal and give you honest, friendly advice about your car finance options.
How much can I borrow without a deposit?
In short, there's no limit to how much you can borrow without putting down a deposit! We treat each finance application differently and will provide you with a finance deal that suits you. 
Get a finance deal that suits you
We have access to a range of finance lenders with many finance packages. Get a flexible and affordable finance deal that suits you!