How does UK Car Finance work? 
Are you looking to finance a car but not quite sure how car finance works?
Car finance makes owning your next car more affordable and UK Car Finance makes the process really simple too! We believe in friendly and helpful customer service that makes car finance straightforward. We want to help you take back control of your car finance.
When you apply with us, not only do we allow you to check your chances of being approved, but you can also see what cars fit your monthly budget before you even apply! We have a wide range of trusted finance lenders who can offer low rate car finance packages and hundreds of reputable car dealers across the UK.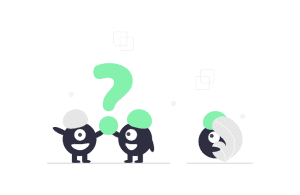 How does financing a car work?
Usually, car finance involves borrowing an amount of money from a finance lender to fund your next car. You then make affordable monthly payments with added interest to the end of your agreed term. Before you apply with us, you'll need an idea of how much you can afford to pay and how long for. Our personal finance experts can then help you get the most competitive car finance package for your circumstances.
UK Car Finance makes the process of getting a car on finance as easy as 1, 2, 3…
Our soft search application only takes a couple of minutes to complete and won't affect your current credit score. We only take a few personal details from you such as name, address and employment history, and then we can get to work!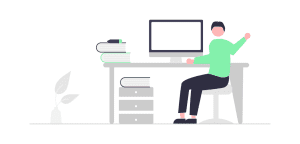 2. Let us do the leg work.
We do all the required paperwork for you and put your application in front of our trusted lenders. We then source the best finance package for you with rates from as low as 12.9%.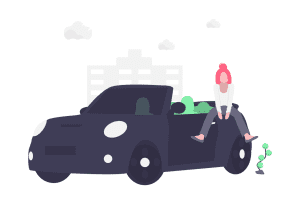 3. 100s of cars to choose from.
The beauty of using a car finance broker like us is that you have the freedom to use your finance deal at any trusted UK dealership! We even liaise with the dealership on your behalf, and then you can drive away happy!
Which types of car finance are available? 
Different car finance agreements can suit some more than others. We specialise in both Hire Purchase Car Finance, PCP car finance deals and we can also offer refinancing for balloon payments. If you're not sure one is right for you, our car finance experts are on hand to answer any questions you may have.
Hire Purchase Car Finance:
Fixed interest rates
No mileage restrictions
Own the car at the end of the agreement
No deposit needed
Fixed monthly payments
Find out more about HP Car Finance.
PCP Car Finance:
Low monthly payments
Low-interest rates
You don't have to own the car at the end
More flexibility
Trade-in your car for a newer model
Find out more about PCP car finance.
How much does car finance cost?
The cost of car finance can depend on a number of factors such as the type of car finance agreement you choose, the amount of money you borrow, the interest rate offered, a deposit contribution or a have a car to part exchange and the term you choose to pay it back over. Hire Purchase car finance payments can have higher monthly payments because you are spreading the cost of your chosen car into monthly payments. Whereas, PCP deals tend to be lower because you are essentially paying off the value of depreciation of the vehicle. Before you apply for finance with us, you should have an affordable and realistic car finance budget in mind.
Calculate your loan
Find how much you could borrow by using our handy car finance calculator.
How do car finance interest rates work? 
Lenders charge interest for providing customers with finance. Interest rate is calculated as a percentage based on the total amount you borrow and a percentage of the amount loaned. Your interest rate can be affected by the amount that the loan is for, how long you take to repay it, your deposit contribution and also your current credit score. The more you borrow and the longer the agreement, the more you will pay back in interest. Generally, people with better credit scores also get access to better interest rates which can save you money in the long run. Find out more in our car finance interest rates blog. 
Who is eligible for car finance?
At UK Car Finance, we aim to make getting a car on finance as easy as possible. We don't put too many roadblocks in the way and work with a range of trusted lenders who offer multiple finance packages. As long as you can say yes to the following, we have car finance options for you: 
Are you 18 years old or over?
Not currently bankrupt?
Lived in the UK for three or more years
Can prove your affordability
Hold a full UK Driving licence
Will getting a car on finance affect your credit score?
If done correctly, getting a car on finance can actually help to improve your credit score. Making your car finance repayment on time each month and also meeting other payment deadlines in full can help to increase your credit score. Making an application for finance with us won't harm your credit score either as we only use a soft search credit check. Your credit score could only be negatively affected by car finance if you make late repayments or miss payments altogether. 
What is the cheapest way to finance a car?
There's no one size fits all car finance agreement for everyone. Car finance rates and payments can vary for each applicant but UK Car Finance can select the best car finance package from a range of finance lenders! The cheapest way to finance a car can depend on the type of agreement, loan length and APR. It's worth bearing in mind that the deal with the lowest monthly payment may not be the most affordable option. The longer you choose to pay off your finance, the lower the payment generally is. However, the more interest you will pay overall. We recommend choosing the most affordable and realistic loan amount and term for your budget.
How quickly can you get car finance?
The car finance process is really straightforward. You can apply online in just a few minutes and get accepted with one of our lenders usually within a matter of hours! However, some lenders can take up to 24 hours to get back to us. You can speed up the process by having a car finance budget in mind, knowing which type of car you want, increasing your credit score and getting your car finance documents together.