Looking to finance a PCP balloon payment? Let us help.
If you're coming to the end of your PCP agreement, you may be wondering what your options are. Many people choose to simply hand the car back but if you're still loving your PCP car, you may want to consider keeping it. However, this means paying off the large balloon payment which many can't afford to do. This is where refinancing a balloon payment comes in handy and UK Car Finance are here for you! We can help you refinance a balloon payment, so you can keep on driving the car that you love! We have a select lending panel who are able to offer you the refinancing of a balloon payment.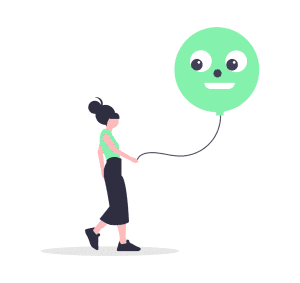 What is a PCP balloon payment?
PCP deals are a great way to get a new or used car with low monthly payments. PCP car finance deals can offer lower monthly payments than other finance deals such as hire purchases because you don't spread the total cost of your chosen car. Instead, you pay the difference between the car's purchase price and its expected value at the end of the deal. It's a common PCP finance myth that you can't own a car. However, at the end of your contract, there will be an optional final payment or 'balloon' payment to pay if you wish to keep the car. For example, you may purchase a new car for £20,000 which could be worth £8000 at the end of your term. Your monthly payments will cover the difference, and then you will have an £8000 lump sum to pay to keep the car. Many consumers can't afford to pay outright, so they choose to finance a PCP balloon payment instead.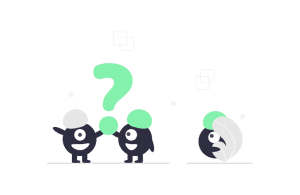 Can you refinance a PCP car?
Yes, and we can help you refinance! If you currently have a car on PCP and want to keep it but can't afford the lump sum, we can help you refinance the balloon payment. We have a bespoke lending panel that can offer finance for PCP final payments You don't need to refinance with your current lender either. Sometimes, your current lender may not offer you balloon payment finance due to an adverse credit history. Or simply, they may not have the rates that are right for you. You don't want to be paying more than you need to refinance your final payment, so it's worth getting the lowest interest rate you can.
Refinance options we can offer through our lending panel: 
Refinance of a PCP balloon payment.
A right of withdrawal or early settlement (subject to entering into a new agreement that is better for your financial situation).
Purchasing a vehicle at the end of a contract hire agreement.
How to refinance balloon payment with UK Car Finance:
Refinancing a PCP balloon payment with us is easy! We have a panel of trusted lenders who can offer car balloon payments loans and finance. Every customer we deal with receives the highest level of customer service from our finance experts who put you at the heart of everything we do.
Before you can refinance your balloon payment you will need to obtain a settlement figure from your current lender, so our lenders can help to clear the outstanding balance. You can apply to refinance your balloon payment in three simple steps: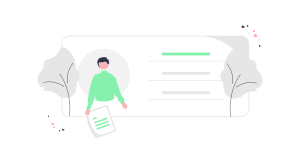 1. Tell us about you
Before we get you approved for balloon payment financing, we need a few details from you about your current situation. You can do this by completing our short online application which won't harm your current credit score!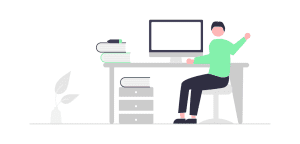 2. Meet your personal finance expert
When you apply with us, you get assigned your very own finance expert. Our team have an in-depth knowledge of the car finance industry and will be there for you every step of the refinancing process!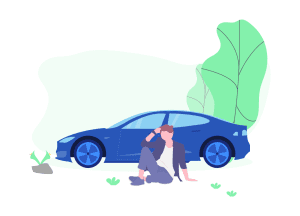 3. Enjoy the car you love
Many people choose to refinance a balloon payment because they love the car they currently have. We help you get the best refinancing rate for your circumstances, so you're free to enjoy your car without worry!
Refinance balloon payment – hire-purchase vs. personal loan.
Hire purchase
Hire-purchase is a form of car finance that allows you to spread the cost of the loan you want. Hire-purchase can be used to refinance balloon payments, and you get to keep the car at the end of your deal. HP is a great way to keep driving the car you love and pay for it in affordable monthly payments. Within an HP agreement for refinancing, the lender would pay off your balloon payment, and you would pay the lender back in monthly instalments. HP is really flexible, and you can pay your refinancing deal back over 1–5 years. It's also a great option for those who may not have the best credit score as the loan is secured against the vehicle. 
Personal loan
A car balloon payment loan can be a straightforward way to refinance your current vehicle. A personal loan can be offered by banks and building societies and can be used for anything you want. If approved, the loan is deposited straight into your bank account. You can then use this amount to pay off your balloon payment and the car will be yours to keep. You then make monthly payments with added interest to the lender who provided your personal loan. The best rates on personal loans can be offered to people with good credit scores though, so it may not be suitable for everyone.
Should you finance a balloon payment or hand the car back to the dealer?
Whether you should refinance your balloon payment or not can depend on a few factors. Firstly, it can be helpful to check the car's current value with how much your final payment is. If your car is worth less than the balloon payment value, it can be better to hand the car back to the dealer as you'd lose money and can find similar models for less. But if your PCP car is worth more than the value of the balloon payment, you could be better off paying it in full or refinancing it. If you're not sure how much you can borrow, you can use our refinancing balloon payment calculator to find out. 
Refinance your PCP balloon payment today
Make a free, no-obligation refinance application today, and we'll be in touch with the best low-rate refinance deals around.
Unsure of our terminology?
It can be easy to get bogged down with car finance terminology, especially when it comes to balloon payments and interest rates. Find out more on our dedicated car finance jargon page.