For many drivers, the benefits of getting a car on PCP are second to none and it's easy to see why PCP is one of the most popular forms of car finance, there is however a lot of speculation and misconceptions around PCP car finance deals with and if they're really worth it. In past years dealers offering PCP were overcharging customers to make as much profit as possible. However, thanks to new FCA rules, dealers have moved away from this kind of structure, making PCP more affordable for the customer. News articles like this can be damaging to the reputation of PCP. So, with this in mind, we look at the top 5 common PCP car finance myths and reveal the truth.
5 common PCP finance myths
You don't own the car
You can only get new cars on PCP
You'll get your PCP deposit back
Mileage doesn't matter
PCP is the most flexible form of finance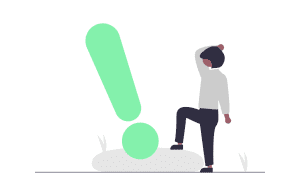 #1. You don't own the car
One of the questions we recommend asking yourself before car finance is whether you want to own the car or not. PCP can be a good idea if you're not bothered about owning the car. However, it's a common misconception that you can't own a car through PCP. This is true during your agreement as it is a form of secured loan. This means that the dealer owns the car throughout the agreement and can take the car away if you fail to stick to the terms of your agreement. If you come to the end of your agreement and you don't want to keep the car, you can simply hand it back to the lender. If you wish to keep the car, you can pay the final balloon payment or find a lender who refinances balloon payments to help spread the cost.
#2. You can only finance brand-new cars on PCP. 
When PCP deals were first introduced in the UK, they were only available on brand-new cars supplied by the manufacturer. However, this is no longer true, you can also finance used cars now too. For a customer, this can give them more accessibility and benefit from lower monthly payments on second-hand cars from reputable and trusted dealers in the UK. When calculating your car loan, it's important to stay within your monthly budget and getting a used car could make your money go further. Not only can you finance cars through PCP but you can also get affordable van finance too.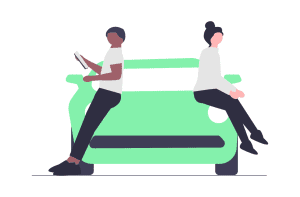 #3. You'll get your deposit back
There are many car finance deals you can get with no deposit and they can be beneficial. It is advised to pay a larger deposit for at the start of your PCP agreement as it can reduce the loan amount. However, using the word 'deposit' when it comes to Personal Contract Purchase is misleading. The money you put down at the start of the agreement is essentially the first payment and this means that you aren't entitled to getting it back when the agreement comes to an end. 
#4. Mileage doesn't matter
At the start of your agreement, you will need to set an agreed mileage limit. This is because car dealers use this to predict the Guaranteed Future Value of your chosen vehicle. Many drivers think that mileage doesn't matter and setting a lower mileage can be better. However, this is not true and could cost you. When the PCP agreement has ended, if the car exceeds the mileage you set, you can have to pay additional fees to make up the difference. If you choose to keep the car instead and pay off the final payment, you won't need to worry about mileage as the car will then be yours to own.
#5. PCP is the most flexible way to get a car
Personal Contract Purchases can be very flexible. You can choose the term that suits you, make low monthly payments, get a new or used car and have different options when the deal ends. However, this doesn't mean that you should rule out other forms of finance too.
You may be better suited to a hire purchase car finance deal if you have a bad credit score or want to spread the cost of your chosen car into equal payments. Hire purchase then allows you to make a small option to purchase a fee. This final payment is usually similar to that of your monthly payments, rather than a large final payment and the car is yours to keep. 
Personal loans can also be one of the most cost-effective ways to get a car. A personal loan is when you borrow an amount from the lender and the value isn't secured against the vehicle. You can finance a car online or get a loan through a bank or building society and the money gets deposited straight into your bank account. They can offer low rates on car finance deals but may be best suited to people with good credit scores. 
Get PCP car finance through us!
By using a car finance broker like UK Car Finance, we can help you finance a car with affordable PCP car deals. We have a range of lenders who can get you the low-rate car finance deal you want with 100s of cars to choose from.