Low APR car finance from 12.9%!*
No one wants to pay more than they need to for car finance and that's why our low-interest car finance deals are so popular! We can offer low-rate car finance from as little as 12.9% APR! A low-interest car finance package means that you pay the lowest APR available for your circumstances. Take the stress out of finding car finance and let our dedicated car finance team help you get the best car finance deal and source the car of your dreams!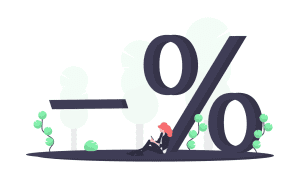 What is car finance low APR?
If you find car finance jargon confusing or haven't had a car on finance before, you may be wondering what an APR is and how it works. APR or Annual Percentage rate reflects the cost of borrowing and is the amount you pay each year for your car finance deal, including any additional fees and is represented as a percentage. A low APR car finance agreement means you pay the smallest amount of interest possible and helps make your finance deal more affordable. Usually, car finance with good credit means you get access to the best interest rates as a reward for being a responsible borrower. However, affordable car finance can be available to applicants with differing circumstances due to our wide lending panel too.
What is the difference between APR and interest rate UK?
When you take out a car finance agreement, both the interest rate and Annual Percentage rate are really important. Your interest rate offered is the rate of borrowing and does not include any additional costs. The APR, on the other hand, is the cost of borrowing but also includes additional fees and payments. When shopping around for car finance with low APR, it's best to compare the APR instead of the interest rate as it gives you a better idea of how much it will cost you to borrow money.
No harm to your credit score
Why is car finance with low-interest better?
When you take out a car finance deal, you want to be assured you are getting the right deal for your circumstances. There are a number of factors which can affect how car finance rates are calculated and getting the lowest APR car finance deal can help to save you money. A low-interest rate for car finance means you have more cash in your pocket than if you chose a more expensive deal. That's why using an online car finance broker like UK Car Finance can help save you money. We have access to some of the biggest car finance lenders in the UK which allows us to compare the best rates on your behalf.
Low APR car deals
☑️ Low rates from 12.9% APR*
☑️ No deposit needed
☑️ FREE 3-month warranty
☑️ Choose from 100's of cars
☑️ Flexible finance packages
☑️ Trusted UK lenders
☑️ Part exchange your car
Use our low rate car finance calculator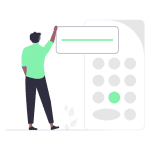 Use our FREE low APR car finance calculator to see how much you could borrow based on your personal circumstances. Simply set your budget, your loan term and your current credit rating, and we'll give you an idea of cars within your budget!
How to apply for car finance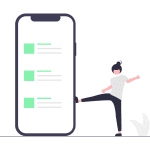 1. Tell us about you

Our online application only takes a few minutes to complete and won't harm your current credit score. Once you've applied, we get to work right away to help find you the best finance APR deal for your circumstances.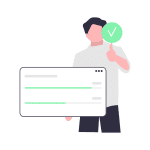 2. Let us do the leg work

We take your application and put it in front of some of the most trusted car finance lenders in the UK. We then help you select the best package with the lowest interest rate offered. Once you're happy, all that's left to do is sign the paperwork.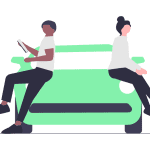 3. Choose from 100's of cars

One of the best reasons to use UK Car Finance is that we have long-standing relationships with some of the most trusted car dealers in the UK! You can choose a car within your financial budget from any FCA-approved garage.
Cars you can buy with low APR finance
Any car from any reputable dealer!
As we are a car finance broker, we help you source the best car finance deal for your circumstances, but it doesn't stop there! Once we've found you the low APR car finance UK deal that you're after, it's time for the exciting part – choosing your car! You have the flexibility to choose a car within your budget from any UK dealership. All we ask is that you use a dealership that is verified by the FCA, so this means no backstreet garage or private sellers. However, this gives you added peace of mind and gives you an added layer of protection if anything should go wrong. What's more, we also give you a FREE 3-month warranty on all cars too!
Read more about how we choose our most trusted car dealers in the UK.


How to lower your car finance interest rate offered:
Whilst UK Car Finance is the best in the business in getting you a low-rate car finance deal, there are a few factors you could consider to help lower your interest rate offered. When it comes to car finance, a credit score is really important. Your credit score can set the rate of borrowing due to your credit history. If you've missed payments in the past, lenders may see you as more of a risk to lend to, so they tend to reserve the best finance rates for those with good or excellent scores. If you're unsure, you can use our free credit checker to see where you fall on the credit scale. Choosing a car finance deal with a longer loan term can be attractive as it lowers your monthly payments, however, it can also increase your interest as you are taking longer to pay off your deal.
Find out more about how car finance interest rates are calculated. 
Low APR car finance UK
Ready to get started? See how we compare to other car finance companies with low-interest rates and put us to the test! Make a free, online application today with no effect on your credit score.
*12.9% APR Representative Example
Cash price of vehicle: £8,000. Deposit: £0.00 APR: 12.9%. Monthly payment: £178.62. Lenders option to purchase fee: £10.00 Total charge for credit: £2,717.20. Total amount payable: £10,727.20.
Rates may differ as they are dependent on individual circumstances. Subject to status.