Don't get bogged down by popular car finance jargon! If you've never had a car on finance before or are struggling to understand some of the terms of your car loan, our jargon busting guide is here to help! We've included everything from what APR means to how option to purchase fees work!
Administration Fee. This fee may also be known as a 'documentation fee' and covers the cost of setting up the finance. The cost will usually be included in your total amount payable.
Agreement Term. The agreement term is how long you take to pay your finance back and is the agreed loan length, usually expressed in months e.g. 24, 36, 48 months etc.
Annual Mileage. Your annual mileage is how many miles you cover each year in your vehicle. You will usually need to set a predicted annual mileage at the start of your PCP car finance agreement to help lenders predict the Guaranteed Future Value of the car.
Annual Percentage Rate (APR). Your annual percentage rate or APR is expressed as a percentage of the amount you've borrowed. Find out more about how interest rates are calculated.
Arrears. When you fall behind or miss your loan or finance repayments, your account will go into arrears. You should try to get your payments back on track as soon as possible as it can seriously affect your credit score.
Bad Credit History. A bad credit history means that you have mishandled your credit or finance, had no previous borrowing experience, or had high levels of debt. A bad credit history can make getting a car on finance harder. Find out more about bad credit financing through Refused Car Finance.
Balance Financed. The balance financed can be similar to the loan amount and it is usually the value of your chosen car minus any deposit contribution or the value of a part-exchanged car.
Balloon Payment. A balloon payment refers to the final payment at the end of a PCP deal. To obtain ownership of your car at the end of the deal, you will need to pay the final payment or you can refinance a balloon payment to help spread the cost.
Cashback. Cashback can be an incentive to attract buyers to get a car. It is an agreed amount paid back to the customer when they enter a car finance agreement or get a car from a dealership.
Cash Price. The cash price refers to the cost of the car you choose and does not include any interest.
Conditional Sale. A conditional Sale is a form of finance agreement which is similar to hire purchase and works in exactly the same way. However, the only difference is that when you get to the end of the agreement, there's no option to purchase fee to pay and instead you will become the automatic legal owner of the car.
Cooling-off Period. Under the Consumer Credit Act, the 'cooling-off period' gives the customer the right to cancel their finance contract within 14 days of signing the agreement if they have bought the car over a distance, such as over the phone or online.
County Court Judgements (CCJ). A CCJ is when a company takes court action against you when you fail to pay back any loans or finance. CCJs stay on your credit report for up to 6 years and can seriously affect your ability to get finance in the future.
Credit Agreement. The credit agreement is your car finance agreement. It is a legally binding contract between you and the finance company. It includes all of the information about the loan including, rates, interest, monthly payments, other charges and your rights.
Credit History. Your credit history is a record of your ability to handle credit or finance. Your credit history shows the number of accounts you've had and your history of meeting repayments. It can be much easier to get approved for car finance when you have a good credit score rather than a bad one.
Credit Report. Your credit report is an online report that you can check for free to see what information is recorded on your credit file. Your credit report is like your credit history and will show your current credit activity and any previous loans or finance. Find out more about what credit report codes mean.
Credit Score. Your credit score is a numerical piece of data that reflects how good of a borrower you are. A low credit score can indicate that you've missed payments in the past or have a high level of debt. Usually, people with good scores have a long history of meeting repayments, and a mix of different types of credit and also use credit little and often.
Credit Search/Credit Check. A credit search or credit check is when a finance company or lender takes a look at your credit report. There are two types of credit checks that can be performed, they are a soft search and a hard search credit check. Find out more about how credit checks work. 
Customer Deposit. A customer deposit is an amount of money that the customer puts towards their car finance agreement at the start. In many cases, no deposit is needed to get a car but having one can help to reduce your car finance payments.
Deposit Contribution. A deposit contribution can sometimes refer to how much the customer puts forward but usually, it means any deposit contribution produced by the dealer. New car dealers can use this incentive to get drivers to sign up for the deal and get money off their car finance agreement.
Depreciation. When a car loses value, it is referred to as depreciation. The depreciation value is how much the car is worth from when it is bought to when it is sold.
Documentation Fee.  A documentation fee is also known as an administration fee and is a charge for organising the finance agreement and any other charges associated.
Early Settlement. This is when a customer pays off their finance before the agreement term has ended. If you wish to end your car finance early, you will need to obtain an early settlement figure from your lender to see how much you have left to pay.
Equity. Equity is the difference between how much the car is worth and how much you currently owe on finance.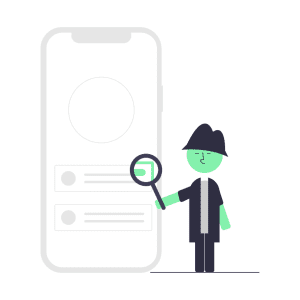 FCA. The Financial Conduct Authority (FCA) are a regulated body for the financial industry. UK Car Finance is fully regulated and authorised by the Financial Conduct Authority.
Final Payment. The final payment is the last payment at the end of the finance term. Depending on the type of car finance agreement you choose, the final payment can mean different things.
Finance Agreement. A finance agreement is the same as a credit agreement and is a legally binding agreement between the customer and the finance company.
Fixed-Rate. A fixed rate of interest will not change during the finance term. Find out more about how higher UK interest rates affect car finance.
Flat Rate. A flat interest rate is used to calculate the cost of borrowing but unlike the annual percentage rate, it does not include any fees or additional charges. If you wish to get a quote for car finance, it can be better to get an APR quote as this can accurately reflect the cost of borrowing.
GAP Insurance (Guaranteed Asset Protection). GAP insurance can be taken out on new and used cars and helps to protect you if your car is involved in an accident. With GAP insurance, the insurer will pay for the car's market value if you need to make a claim.
Gross Income. When you make an online car finance application with us, we will ask for your gross income which is your income before tax and National Insurance has been deducted.
Guaranteed Minimum Future Value. Usually associated with PCP car finance deals, the guaranteed minimum future value of the car is a prediction of how much the car will be worth at the end of the finance term.
Guarantor. A guarantor is someone who agrees to meet your car finance payments if you fail to do so. When you take out finance with a guarantor, a friend or family member supports the application and if you miss a payment, your guarantor will be responsible for paying. If you're struggling to get approved due to bad credit, having a guarantor could better your chances.
Hard Search Credit Check. A hard search credit check is when a lender or finance company takes a full look at your credit report, this check will be reported on your credit file and making multiple hard searches in a short space of time can negatively impact your credit score.
Hire Purchase. Hire purchase is one of the most popular forms of car finance agreement. You make equal monthly payments to the value of your chosen car with interest on top. Once the final payment has been made, there is a small option to purchase fee to be made if you wish to take the car. Find out more about HP finance.
Interest Rate. Your interest rate is a percentage that is charged on top of your loan for borrowing money from a lender. It is typically expressed as an annual percentage rate (APR). Typically low interest rate car finance deals are better as you will pay less in interest over the course of your loan agreement. Explore our low-interest deals today. 
Joint Application. A joint application for car finance is when two people, usually a couple, apply for finance on the same car. Unlike a guarantor loan, both parties will be responsible for meeting the monthly payments on time and in full. UK Car Finance can offer joint car finance deals to applications too!
Lease Purchase. A lease purchase is a form of car finance. It's similar to hire purchase and can be ideal if you wish to take ownership of the car at the end of the agreement, You may need to make a few monthly payments in advance at the start of the deal and then spread the cost over a term that suits you.
Find out more – Should you finance or lease your next car? 
Mileage Limit. Mileage limit refers to the number of miles covered in a vehicle on finance. The mileage limit is usually associated with PCP car finance as you will need to set an agreed annual mileage at the start of the agreement. If you exceed the agreed mileage limit at the end of your deal, there can be additional charges to pay.
Monthly Rentals. Leasing a car, and not purchasing a car at the end of the deal, usually refers to the monthly payments as monthly rentals. This is because you do not own the car so are essentially renting it throughout the term. A lease car finance agreement should not be confused with a lease purchase as you will purchase the car at the end of a lease-purchase deal.
Negative Equity. Equity is the difference between how much the car is worth(value) and how much you owe on finance. Negative equity is when you owe more than the car is worth.
Net Income. Net income is your income minus any deductions such as national insurance and tax. This gives car finance lenders a better insight into how much you can afford to put towards your car finance payments.
Option to Purchase fFee. At the end of a hire purchase agreement, the option to purchase fee is a payment which you can make to take ownership of your car once all payments have been made on time and in full.
Part-Exchange. Part exchange is when you trade in your current car and put the value towards a new car. You can trade your car in at a participating dealership and can even part exchange a car on finance too! Find out more about how to part exchange your car.
Personal Contract Purchase. PCP car finance is a flexible way to get a car. It's a car finance agreement that allows the driver to pay low monthly payments and differed much of the value of the car until the final payment. The balloon payment is optional and you can simply hand the car back to the dealer if you do not wish to own it. Explore our PCP car deals.
Personal Loan. A personal loan is a form of car finance but the loan is not secured against your vehicle. A personal loan can be used to buy anything you like and if accepted, you get the money deposited straight into your bank account. You can then buy the car you want just like a cash buyer.
Quotation. A quotation for car finance is when you get an idea of how much you could pay for your car finance when making a soft search application or even before you apply. Our free car finance calculator can give you a quotation for car finance based on your monthly budget, credit score and loan term. Find out how much you could borrow.
Residual Value. The residual value refers to the value of your chosen vehicle at the end of the agreement. 
Secondary Rental. If you come to the end of a lease deal and you wish to keep using the car, this is called secondary rental as you are taking out another agreement on the same vehicle.
Secured Loan. A secured loan means that the value of your car is secured against the loan and if you fail to stick to the rules of the agreement, the lender has the right to use the car as collateral and take it away from you.
Soft Search Credit Check. A soft search credit check is our speciality! When you apply with us, we use a soft search only and, unlike a hard search, a lender only gets access to part of your credit file, it won't be recorded on your credit report and it's less likely to harm your current credit score.
Term/Term Length. The term simply means how long you agree to pay your car finance agreement over.
Total Repayable. The total repayable is the value of your loan, interest, cost of credit and any other fees included.
Trade Value. The trade value is how much the car is worth if it was to be sold by a dealership or at an auction.
Unsecured loan. Unsecured loans don't use anything as collateral when you take out the loan. A personal loan is a good example of an unsecured loan.
Variable rate. A variable rate means your interest can change over the course of your agreement and does not stay fixed. This means your interest rate can fluctuate in line with UK interest rates. 
VIN. A Vehicle Identification Number (VIN) is assigned to each and every car and can not be changed. A VIN number is used in car finance to verify a vehicle and also to track its identity. 
Warranty. A car warranty is often offered by dealers and gives you extra protection should anything go wrong with your vehicle. Under your warranty, you will be able to have a number of features fixed on your vehicle for a set amount of time for free. Warranties different from car to car and can have all kinds of different terms so it's worth checking your warranty if you have one and also what is included within.