If you've never had a car on finance before, you may be wondering what the benefits are and if it's suited to you. However, the popularity of drivers choosing to lease a car has increased in recent years. It can be hard to know whether to lease or finance a car so at UK Car Finance, we've put together a guide to look at each in more detail we hope by the end, you'll have more clarity. Let's take a look at whether you should lease or finance a car UK. 
How does financing a car work?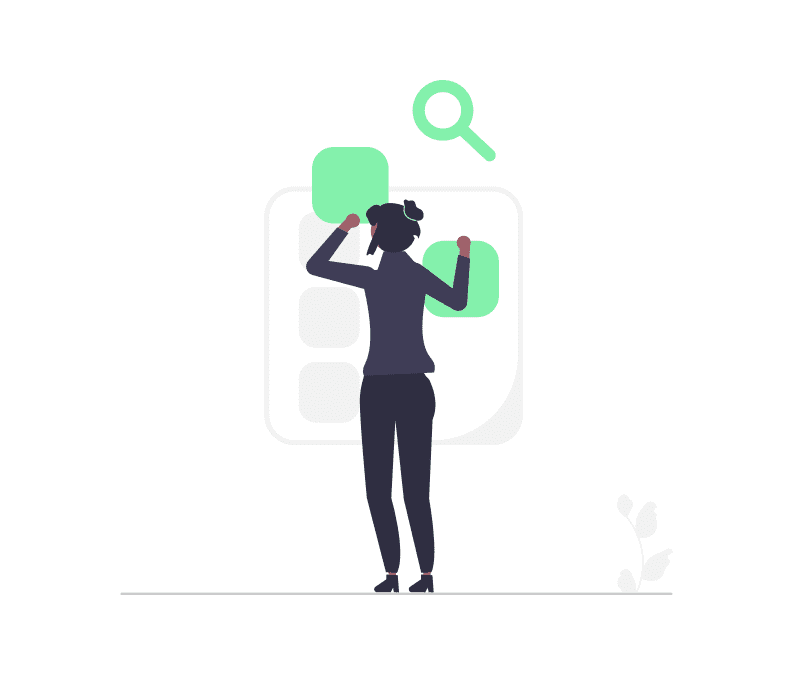 Car finance allows you to spread the cost of owning a car into affordable monthly payments. There are 2 main types of car finance deals UK that tend to be the most popular and can be offered by UK Car Finance. They are a hire purchase car finance deal and PCP car finance. Each agreement has the same underlying structure where you borrow money from a lender to fund your next car purchase. You then make monthly repayments with added interest till the end of the loan term, usually over 3-5 years. 
Hire purchase
HP finance is a straightforward way to borrow money to get a car. It's a form of secure loan which means the lender owns the car throughout the agreement until the end of the agreed term. Once all payments have been made on time and in full and the final option to purchase fee has been paid, the car is yours to own, and you will be the legal owner of the car.
Find out more about financing a car through hire purchase.
Check what interest rate you're likely to get!
Personal Contract Purchase (PCP)
Personal Contract Purchase or PCP is a form of Hire Purchase but can give you more flexibility. Similar to HP, you make monthly repayments with added interest till the end of the terms, but you have more options when your car finance agreement ends. Monthly payments on PCP deals tend to be lower as you don't cover the cost of the vehicle and instead pay off the rate of depreciation. It's a common car finance myth that you can't keep a PCP car at the end of the agreement. However, you can choose to pay the final payment, refinance a balloon payment, hand the car back or use the value towards another car on PCP.
See whether PCP car finance is right for you.
Advantages of financing a car:
Get a better, newer car
Choose new or used cars
Spread the cost
Fixed monthly payments & interest rates
Improves credit score
Can be obtained with good or bad credit
Choose whether you own the car
Disadvantages of car finance:
Interest is always included
Can't modify the car throughout
Additional charges for mileage or damage (PCP)
Negatively impact credit if you fail to pay
Lender's criteria needs to be met for approval
It can be hard to know whether to lease or finance a car, so we need to look at how car leasing works and its pros and cons before you make your decision. Car leasing is when you essentially hire or rent a car from a lender with the intention of never owning the vehicle. One of the most popular forms of leasing is Personal Contract Hire (PCH). This is where you pay an initial deposit and then make a monthly rental payment till the end of the agreed term, usually over 2-4 years. Servicing and maintenance costs are usually included, and you won't have to worry about the rate of depreciation either.  You will also have to agree to keep the car in good condition according to the BVRLA Fair Wear & Tear guidelines and also stick to an agreed mileage limit. If not, you can incur additional charges to pay. 
Benefits of leasing a car:
Servicing and maintenance included
No car depreciation worries
Road tax and roadside assistance can be included
Low monthly payments
Get a brand-new car
Regular affordable upgrades
No resale issues
Drawbacks of car lease
No option to own the car
Strict mileage limits
Damage charges apply
Can't modify the vehicle
Only available on brand new cars
How to decide between car lease or car finance? 
If you've read the blog above, you may be more than certain if a car lease or car finance is the best choice for you. If not, and you're still unsure, it can come down to a few simple factors.
1. Type of car you want. Car lease can be the most beneficial and cost-effective on brand-new cars and it's unlikely you'll be able to lease a used car. Car finance on the other hand allows you to finance both new and used cars.
2. Car ownership. If you want the freedom to choose whether you keep the car or not, car finance can be the most beneficial. In both HP and PCP deals, you can choose if you want to keep the car at the end of the agreement. Lease on the other hand never allows you to buy the car you have been driving.
3. Budget. Both car leasing and car finance can benefit from low monthly payments. Use our free car finance calculator UK to get an idea of how much you can borrow and then shop for cars within your budget.
4. Credit score. Both car finance and car lease require you to undergo a credit check before you are approved. Lenders want to get an idea of how likely you are to pay back your payments on time and in full and they can do this by seeing where you fall on the credit scale based on your past financial behaviour. It can be harder to obtain a car lease with low credit, but car finance can be more accessible to those with adverse credit histories.
Low-rate car finance is one click away!
As a car finance broker, we can compare some of the UK's most trusted lenders with the best car finance available! Make a free, no-obligation application with no effect on your current credit score today!