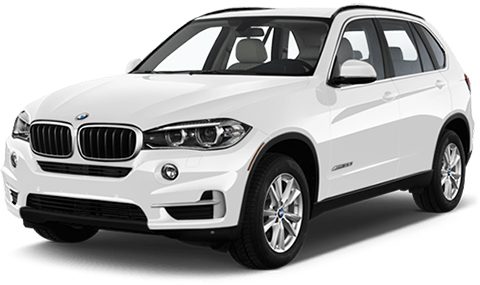 UK Car Finance is helping drivers across Britain get their vehicle finance sorted.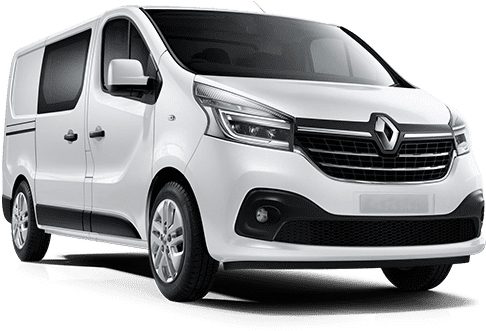 Get a free, no-obligation quote.
We can match you up with the most suitable lenders. All you have to do is fill in the application form it's super easy and can be done in just a few minutes. As we only perform a soft search they'll be no impact on your credit score either.
We'll get the paperwork & sort the legal stuff.
We're here to guide you through all the boring bits. When you have decided which finance package works best for you, we can sort out all the paperwork out and ensure all the legalities are in place, so you are completely sorted.
It's time to find the vehicle.
Now for the exciting part! Once your car finance is in place, it's time to find the car or van you're after. You can use your finance at a huge range of trusted dealerships and our team are on hand to help speak to dealerships on your behalf. We also have a car buying team who are always happy to help.
We compare a range of finance packages from across our lending panel to get you the best deal.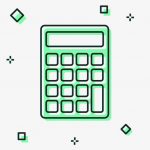 *12.9% APR Representative Example:
Cash price of vehicle: £8,000. Deposit: £0.00 APR: 12.9%. Monthly payment: £178.62. Lenders option to purchase fee: £10.00 Total charge for credit: £2,717.20. Total amount payable: £10,727.20.
Rates may differ as they are dependent on individual circumstances. Subject to status.
Refinance a balloon payment today.
Are you coming to the end of a PCP agreement and want to keep driving the car you love? Thanks to our bespoke lending panel, we can help you refinance your balloon payment in a few simple steps!
UK Car Finance's Mission
Straight forward car finance solutions you can use anywhere.
Car finance can get overly complicated. We've stripped it right back and made it as easy as can be. We're here to get your vehicle finance sorted with low car finance rates.
Don't forget to use our car finance eligibility checker for a better understanding of which rate you are eligible for.
Who is eligible for car finance?
Each lender has its own criteria, but we can give you a good guideline as to what requirements you will need to get approved for car finance here in the UK.
Age
Min 18 years old.
Max 75 years old.
Although some lenders will accept you from 18 years old, you have much more options available once you have turned 21. The younger you are, the less credit history you have, and therefore it is much harder for a lender to determine your management of credit.
Income
Minimum gross income of £1,000.
Affordability is the most important factor when it comes to getting that car finance approval. The larger your income level the easier it will be. Typically, lenders look for an income level of at least £1,000, some require more. Your income is your wage, bonuses, commission, top-ups, and any benefits you received. Make sure to include it all when you apply.
Driving Licence
If you have a Full UK Driving Licence then great news, all of our lenders have finance options for you! If you hold a provisional licence it may be worth waiting until you pass your test to take advantage of the full lending panel, but there are some options if you can't wait. If you have a European Licence we also have some options for you too, but these are a little more limited.
Credit Scores
We have lenders across the whole panel so whether you have excellent or bad credit we can help. However, if you are after the best low-rate car finance then the better your credit is the higher chance you have.
It is worth noting that your credit file helps lenders decide but will not guarantee an outcome one way or another. Someone with an excellent credit score can still be declined whereas someone with a bad score can get approved.
Address History
You will have to have been residing within the UK for the past 3 years. 
Proofs & Documents
You should be able to supply your previous three months' payslips if employed. Alternatively, a lender may ask to see your bank statements.
If you get paid cash in hand and never bank your income then a lender can't see it. We recommend putting your income into a bank account (even if you take it immediately back out) for the three months prior to applying. This can be used as proof of your income and affordability which is extremely important for getting vehicle finance.
Employment Status
✅ Full-Time Employment
✅ Part-Time Employment
✅ Self-Employed
✅ Benefit-Only Income
We have lenders that accept all options so don't worry. However, full-time employment is accepted universally across the board.
Freedom to get the car you want
UK Car Finance is here to get your low-rate finance sorted. We don't have any cars or vans on our website as we simply don't stock them. We're not a dealership you see, so you will never feel pressured and pushed into a vehicle. With us, you have complete freedom to use the finance we get for you at any FCA-approved dealership. Search the FCA register for a list of dealerships authorised by the Financial Conduct Authority.
You have the freedom to pick the dealership to use, so you can get any vehicle that fits into your budget. We will get you the finance that suits the vehicle type you want so once you are approved, and the finance comes through you can find the car or van you want.
What do our customers have to say?
From the first phone call inquiry to collecting my car, the team gave excellent customer service and delivered on all of their promises. The whole process was easy and simple and absolutely zero stress. Thanks!
Brilliant first-class service could not have asked for better service. The staff was amazing and very quick to help me get a car within two days top class will tell anyone who wants to get a good deal on getting a car.
Great customer service, good advice great attention to your personal details wants, and needs. They break it down step by step of how to go about getting your finance. So big 👍🏽 they very helpful got the job done.
In under two days, UK Car Finance managed to get me approved with my finance and helped me source a dealer who was able to find me my car in the exact colour, make, and model I wanted in under two hours. The whole experience was amazing, and I would recommend Daniel and UK Car Finance Ltd to anyone they are amazing, professional and there for you every step of the way huge thumbs up.
Is car finance right for you?
Vehicle finance gives you the ability to break down the cost of a motor into affordable monthly repayments, giving you the ability to buy a newer or more reliable car than you could otherwise.
By meeting all of the monthly repayments on time and in full, car finance can improve your credit score. This in turn can give you access to better rates in the future.
Interest rates are fixed, so you always know what your payments are. By locking in your rate you are protected from Bank of England base rate increases. A fixed rate ensures your monthly payments never change.
If you don't keep up with payments and fall into arrears your credit score may be impacted.
As with the majority of loans, you will be required to pay interest which means the cost of purchasing the vehicle is more than if you were to buy the car out right with cash. 
You can't buy a car from a private seller when you take out car finance. This is done as there is an increased risk of fraud when buying from a private seller. Regardless, some people are disappointed to learn that their finance can't be used in such a way.
Frequently Asked Questions
Do you need proof of income for car finance?
Yes, car finance providers ask for proof of income as part of their due diligence. If you are paid cash in hand we recommend banking that money for up to 3 months, so our lenders can see proof.
How long does the process take?
Getting car finance is a very quick process. When you apply online we can get a decision back to you in minutes. From there it can take less than 24 hours for the loan to pay out. There's no rush though, if you want to take your time searching around for the right vehicle and to think the finance through that is absolutely fine, all finance decisions stay open for 30 days. 
How much are monthly car payments?
How can I get the lowest interest rate on a car?
Using a broker is a fantastic way of finding the lowest rate for your car finance as we compare packages from a range of reputable UK lenders. Other than increasing your credit score and affordability it is hard to improve the rate at which a lender is offering you finance. However, there are some things you can do such as putting down a deposit or opt for a smaller loan by choosing a more affordable car. 
Does buying a car on finance impact my credit score?
Applying with UK Car Finance does not impact your credit score. We run a soft search which does not leave a trace and does not impact your score.
A few finance packages require a hard search, but we will never send you on to them without your consent first.
Does financing a car build credit?
Taking out car finance can build your credit score. Making payments in full and on time every month is a fantastic way of building up your credit score. Should you not make the payments in full and on time, it may have a detrimental impact on your credit, so make sure you will be able to stay on top of the repayments. 
Can I repay my car finance back early?
Yes, you can make early repayments with all of our lenders penalty-free. If you take out a car finance loan over 60 months but decide you want to pay twice as much back every month you could save on interest and finish the agreement much earlier.