No credit impact when you apply!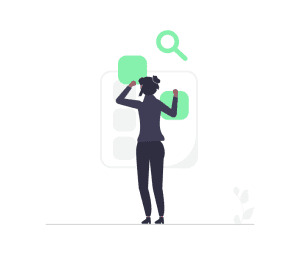 Our whole business model has been designed to help drivers all over the UK get a car on finance with no credit impact! Our soft search car finance deals allow you to compare the lowest finance rates without harming your current credit score! The beauty of using a car finance broker like UK Car Finance is that we can compare multiple finance lenders in an instant and help you get the car finance package that's right for your circumstances! We've got 100s of cars to choose from, and we only use reputable UK dealers too. Find out more about how our soft search credit checks work.
Car finance soft credit check
Protect your credit score with our soft check car finance deals! When you make a free online application with us, your current credit score won't be impacted nor recorded on your credit file either! Once you've applied, we can get straight to work finding you a bespoke car finance deal and a car you want within your chosen budget. A soft search for car finance means that you can avoid a negative credit impact when comparing multiple finance packages at once. We do all the leg work for you and even liaise with your chosen dealership on your behalf to get the car you want. 
A credit check is when a finance lender or loan company, asks to take a look at your credit file. Usually, a credit check is performed when you apply for any sort of financial agreement, this can include mortgages, credit cards, car finance and even mobile phone contracts. Credit checks are used to assess the level of risk and likelihood of consumers paying back their finance on time and in full. Car finance lending is all about future predictions and your credit report is a good indicator of what type of borrower you are. Usually, car finance with good credit gives you access to the lowest finance rates, and it can be easier to get an approval.
Find out more about car finance credit checks and how they work.
Why use a soft search credit check for car finance? 
A car finance soft search is when you agree for our lenders to take a look at your credit file. A soft check means that lenders only get access to part of your report and can't see your full history. This allows us to gain access to information listed on your credit report such as personal details like name and address, any active credit accounts in your name, details of your payment history and any public records. When a soft search car finance check is performed against you, it is recorded but won't leave a visible footprint on your report and won't affect your current credit score either. A quick assessment of your credit history means that our lenders can assess the level of risk and also set low-rate car finance deals accordingly. 
Check your eligibility
Our car finance checker allows you to see where you fall on the credit scale and the likelihood of being approved for our low-interest credit deals.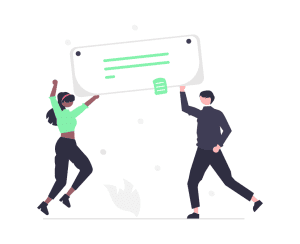 Do soft searches affect credit scores? 
The main reason that our lenders use a car finance soft check is to allow drivers to compare car finance deals without harming their credit. You can view soft checks on your credit file, but they won't have an impact on any of your current information. The credit referencing agency that provided your credit report retains information regarding your credit history and the searches on your credit file. We don't use any lenders who will perform a hard search upon application, but some may require a hard search to be performed at the very end of the deal when everything has been finalised. Soft searches mean you can compare finance deals with no credit impact, and we can even show you the credit limit you could get without the need for a hard search being performed. We are experts in the car finance industry and treat each and every applicant as an individual, helping drivers all over the UK get a bespoke finance deal.
How to apply for car finance: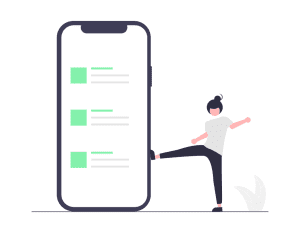 1. Tell us about you. 
Make a free, soft search application with us and once we received your application, you'll be assigned your very own finance expert who will be in touch.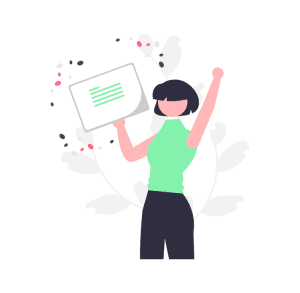 2. Choose a finance deal
Your finance expert will work with you to find a car finance package that fits in with your budget from some of the UK's most trusted finance lenders.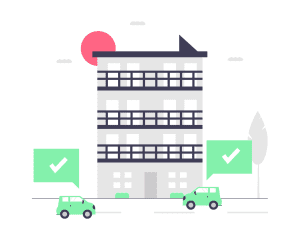 3. Drive away!
Once you've signed the paperwork, all that's left to do is choose a car within your budget. We only work with FCA-approved dealers in the UK which gives us access to hundreds of used cars! 
Why choose UK Car Finance? 
UK Car Finance is one of the UK's leading car finance brokers. As a broker, we're here to help drivers all over the UK get the best car finance packages. We have access to some of the most trusted UK lenders who can offer a range of finance packages, including no deposit, low rates and both PCP and hire-purchase deals! We work with you to get an affordable finance deal that fits in with your budget and gives you the freedom to get the car you want. You can choose a car you want from any reputable dealership! All we ask is you use a dealer who is verified by the Financial Conduct Authority, and we even liaise with them on your behalf. Car finance has never been easier, and we offer a range of low-rate deals to suit all budgets.
FCA-approved broker.
Choose from 100s of used cars.
No deposit is needed.
Low-rate finance deals.
Soft search credit checks.
Affordable monthly payments.
5* customer reviews.
Decision within minutes.
Bespoke finance packages.
Balloon payment refinancing.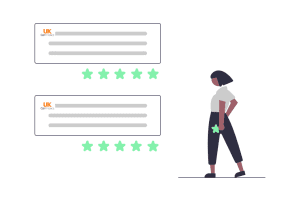 Soft search car finance awaits!
Make a free, no-obligation application today with no impact on your current credit score, and you could be driving your new car in a  matter of days!