In the UK, there are 3 credit referencing agencies that we recommend using when checking your credit score. They are TransUnion, Equifax and Experian and can all help you check your credit report for free. With three to choose from though, how do you know which is the best credit referencing agency to use? The blog below explores each agency in more detail and helps you to make an informed decision on which to use.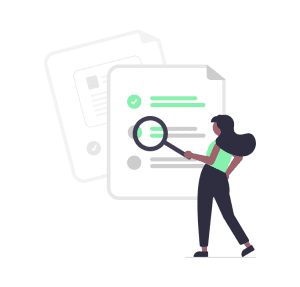 What is a credit referencing agency UK?
When you apply for any sort of car finance, a mortgage, a mobile phone contract or a credit card, a lender will want to know how you've handled your credit in the past. The lender would use one of the best credit referencing agencies to get access to your credit report. Your credit report is essentially an online financial CV that holds information regarding your ability to make credit repayments. The lender can then use the information on your credit report to decide whether they would like to offer you finance or not. 
What information do credit reference agencies hold? 
The information help by credit agencies is made up of data from lenders such as any applications you have made for finance, how many accounts you hold and information on your ability to meet the repayments of your financial commitments. You will also usually see credit report codes next to the payments on your credit report which indicate whether you made the payment, paid late or missed a payment completely. Other information such as public records is also shared with credit agencies. This can be information such as the electoral roll, local council information and any court records. 
Who can see my credit report? 
Your credit report is help by the credit agency but only you can view your credit report. Lenders can only gain access to your file if you allow them to do so. They can do this by performing a credit check when you are applying for finance or loans. But, you will have to agree for the search to take place. There are two types of search that can be performed and they are a hard search or a soft search credit check. A hard search gives the lender full access to your report and all of the information listed on it. A soft search on the other hand only allows them to take an initial look and the search won't be recorded on your credit file either.
See how much you could borrow!
Your credit report will show any credit applications you've made and the outcome of each (whether you were accepted or declined). If you spot something that doesn't look right on your report, you can contact the credit reference agency that provided your report for more information. This may be a result of a fraudulent application made in your name.
How do you check your credit report? 
Checking your credit report is a really important financial habit to get into. You should aim to check your credit every month to get a better understanding of how different factors can affect your report and for any changes. When you check your file for the first time, you should make sure all your information is accurate and up to date and matches your current situation. You can check your credit report for FREE by using any of the credit reference agencies below. 
TransUnion is a UK company who are one of the best credit agencies around. To check your score on TransUnion you can do so by checking out their website or using one of their partners. TransUnion credit reports can be accessed via Credit Karma or Totally Money and can help you better understand your score. They also give you free access to your report whenever you want and even have fraud risk alerts to help prevent a negative credit experience. 

Equifax is actually one of the longest-running credit referencing agencies and can provide a full credit report for free for the first 30 days and then £10.85 per month. However, you can access your report through ClearScore and check your file whenever you like for FREE forever. Your score is updated monthly and you can get weekly alerts too if there's a credit in your credit circumstances. ClearScore also offers a free dark web monitoring tool that searches the internet for leaks in your personal information.

Experian is the only credit referencing agency that gives you access to just your credit score for free. Instead, you can gain access to your full credit report by signing up for Experian CreditExpert which costs £14.99 per month after a 30-day free trial. However, the Money Saving Expert Credit Club can give you access to both your credit score and credit report for FREE and help you boost your chances of approval. 

Why is my credit score different when I check different agencies? 
You may have noticed that when you check your credit score through different credit reference agencies, it may differ with each one. This is because each credit agency has its own scoring system. Your score can be calculated differently by each agency and they may use different information when compared to the other agencies. Your credit will be assessed and can fall into bands that range from 'poor' to 'excellent'. Let's take a look at how each agency scores its customers in more detail: 
| | | | | | | |
| --- | --- | --- | --- | --- | --- | --- |
|   | Scoring System | Very Poor | Poor | Fair | Good | Excellent |
| TransUnion | 0-710 | 0-550 | 551-565 | 566-603 | 604-627 | 628-710 |
| Equifax | 0-1000 | 0-438 | 439-530 | 531-670 | 671-810 | 811-1000 |
| Experian | 0-999 | 0-560 | 561-720 | 721-880 | 881-960 | 961-999 |
Why is it better to have 'good' or 'excellent' credit? 
Having a good or excellent credit score can have a massive impact on your financial life. You usually have a good credit score when you have a strong history of making payments on time and in full, only use credit in small amounts and have a good mix of different types of credit. A good credit score can make it easier for you to get approved and also means you can benefit from low-interest deals too. This is because you are less of a risk to lend to and are less likely to default on any loans or finance. 
Find out more about how car finance with good credit can benefit you. 
How are interest rates calculated? 
Does finance affect your mortgage?