If you are looking to purchase a new or used vehicle then you may already be wondering what the best low-emission cars are. Many of our cities are introducing Ultra-Low Emission Zones and driving a vehicle that doesn't comply with the Euro 6 rules could end up costing you thousands in unexpected costs.
Here at UK Car Finance, we have put together a list of the very best Euro 6 compliant cars as well as a full explanation as to what the EU emission standards include.
What are the European Union Emission Standards? 
Under the European Union regulations, new cars must meet firm Euro emissions standards with the aim to improve air quality and reduce the negative impact on the environment and people's health. The EU has set out to reduce dangerous exhaust emissions such as nitrogen oxides, carbon monoxide, hydrocarbons, and particulate matter.
These emission standards were first officially introduced in 1992 with Euro 1. Since then, it has been updated a further five times to today's current standard – Euro 6, which was rolled out in September 2015.
The standards are in place to define what level of exhaust emissions is acceptable. The rules apply to new light-duty vehicles sold within the EU and EEA. Despite Brexit, it is believed that the UK will continue to adopt these regulations moving forward.
Find out more about ULEZ and how it works. 
Euro 6 outlines the latest limits for harmful exhaust emissions produced by vehicles on the road. Petrol, diesel and hybrid cars have to abide by the latest guidelines to make sure they are Euro 6 compliant. The latest standards set the maximum limits of pollution that a vehicle is allowed to emit and usually covers hydrocarbons and nitrogen oxides. Euro 6 is simply the 6th edition of the EU Emission Standards and with every new set of standards, the European Union imposes stronger restrictions. By choosing a vehicle that meets the highest level of Euro emission standards, you can help to avoid charges in Ultra Low Emission Zones and Clean Air Zones.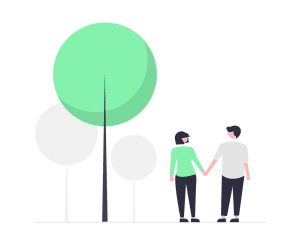 ULEZ stands for Ultra Low Emission Zone. There is also LEZ, which stands for Low Emission Zone, and CAZ which is an acronym for Clean Air Zone.
ULEZs are areas usually within cities where certain vehicles are banned or limited in a bid to cut the amount of pollution generated. The hope is that it will encourage people to adopt cleaner alternatives whether by not taking their vehicle into the area altogether or embracing a Euro 6 low-emission vehicle instead.
Benefits of Euro 6 Cars:
A Euro 6-compliant car is beneficial for the environment, reducing pollution and reducing the impact on global warming. It also has a positive impact on people's health given the impact diesel fumes can have on respiratory conditions.
Better fuel economy.
Reduced CO2 emissions.
Clean air compliant. 
Increased engine efficiency.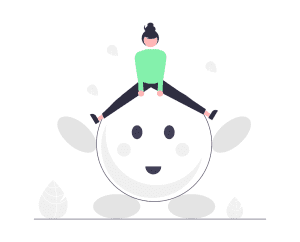 Which UK cities have Low Emission Zones?
There are a number of cities in the UK that have adopted clean air zones or have ULEZ charges in place:
Aberdeen
Bath
Bradford
Birmingham
Bristol
Dundee
Edinburgh
Manchester
Newcastle upon Tyne
Sheffield
Portsmouth
Find out more about the current low-emission zones in cities across the UK by visiting the city council website for that area.
Can I drive all Euro 6 cars in a ULEZ zone?
Yes, all Euro 6 cars have low enough emissions to allow you to drive in a ULEZ, LEZ and CAZ zone. 
What is a EU6 engine?
You may have seen some companies refer to EU6 engines. EU6 just stands for Euro6 and these are engines that comply with the emission levels. If you buy a EU6 engine car, you are buying a car that meets Euro 6 regulations and is safe to drive in Low Emission Zones. 
Does having a Euro 6 car affect an MOT?
In 2018,  new MOT rules came into place which saw probably the biggest changes to MOTs in over two decades. The new rules made it tougher for all vehicles but had an especially heavy impact on diesel engines due to their high emissions.
Having a Euro 6 car which must comply with low emission levels as standard means your car should pass an MOT emission check.
Best low-emission cars UK
We have put together a list of our top low-emission cars that all conform with the Euro 6 regulations, for both petrol and diesel engines. 
Euro 6 Diesel Cars
Diesel cars get a lot of bad press mainly due to the number of harmful gasses they omit. If you live in London and have a diesel vehicle that does not comply with Euro 6, which is a large majority of diesel, you will be required to pay £12.50 a day to visit the city centre. It's not just our Capital either, many of our cities have already introduced similar charges with many more to follow.
However, you can avoid these charges by opting for a clean Euro 6 Diesel car instead. Since September 2015 all-new diesels have had to comply with these regulations so any diesel after this point is Euro 6 approved. However, there are some manufacturers that complied with the max levels before the regulations came into effect.
Our top low-emission diesel cars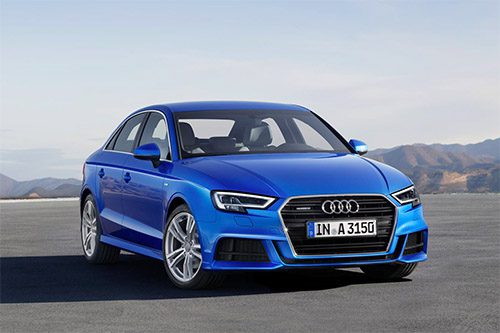 Audi A3 Diesel
If you opt for an Audi A3 Diesel from 2014 onwards you will be complying with Euro 6 regulations. This means that you can get a fantastic deal, especially if you opt for the previous model which has considerably dropped in price now.
You can't go wrong with an Audi, now one of the most sought-after makes, this make excels on many fronts. The A3 is a stylish model and if you opt for the SE Technik version you can get some extra tech included.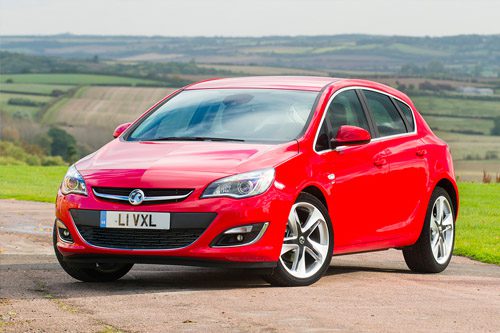 Vauxhall Astra Diesel
Diesels often get a bad reputation for being noisy, but the Astra didn't sign up for that fate. Using Vauxhall's 1.6-litre diesel engine, this little motor is as quiet as a mouse. This model has also been Euro 6 compliant since 2014!
The Astra is a great family car and perfect for people who want a bit of a bargain. Cheaper than most of its rivals, even from brand new, the Astra is certainly not a car to sleep on.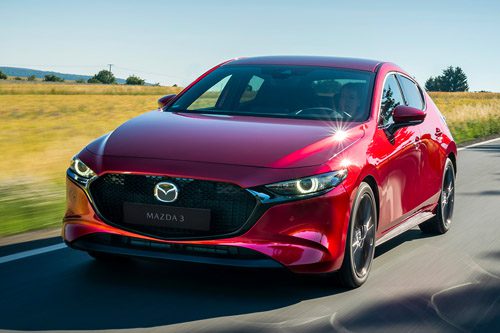 Mazda 3 Diesel
Being environmentally friendly doesn't have to mean being slow. If you're looking for something a bit punchier then the Mazda 3 might be the choice for you. It may not win any prizes for being economical, but it sure packs in the power.
The fourth generation is practically well received and is completely Euro 6 compliant too. Fun to drive and striking on the road, the Mazda 3 is one of our favourite picks.
Citroen C4 Cactus Diesel
Possibly the most recognisable car on the road, the Citroen C4 Cactus is another Euro 6-compliant car. The marmite of the car world, the C4 Cactus certainly splits opinions, but because of that, you can really find yourself a bargain.
The new model doesn't have such prominent side panels, but both versions have low emissions and are perfect if you're looking for a Euro 6 diesel car. The C4 Cactus is also one of our best MPG cars to buy, too!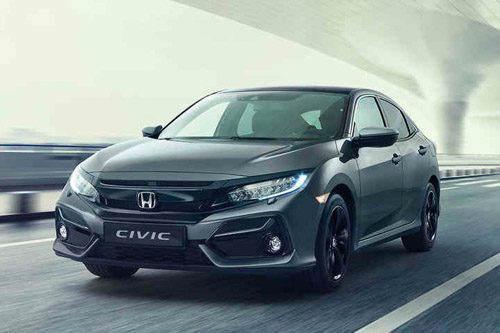 Honda Civic Diesel
With about a third of all people buying a Honda Civic opting for the diesel option, you'll be in good company if you decide this is the motor for you. Another model where the design divides opinion, but we're big fans of this sporty-looking family hatchback.
As with all the diesel cars on our list, the Civic has really cleaned up its act and is one of our top picks for the best Euro 6 diesel cars.
Euro 6 Petrol Cars
Petrol cars certainly haven't been receiving the same level of attention as their diesel counterparts when it comes to omitting pollution, but that's not to say every petrol motor is going to be compliant.
Our top low-emission petrol cars:
Ford Puma Crossover Petrol
This stylish small SUV is the first Euro 6 petrol car on our list. The Ford Puma (Crossover) has a mild hybrid 1.0 litre EcoBoost three-cylinder turbo gasoline engine which is a key component to keeping emissions low.
We're not the only ones who love this motor, the Ford Puma was in fact named What Car? "Car of the Year" in January 2020 and for good reason. Perfect for the whole family this fashionable car is a popular choice.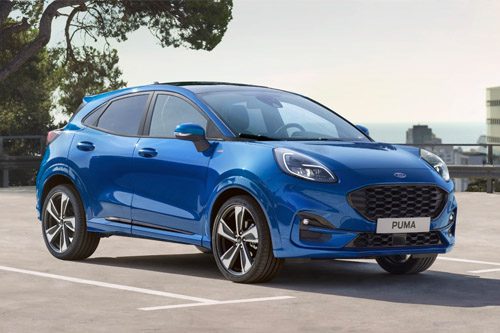 BMW 5 Series Saloon Petrol
You can't go wrong with a BMW. German made with exceptional style and build quality the 5 series is a joy to drive. The latest model comes with a choice of 3 petrol engines, all of which come with an eight-speed automatic gearbox as standard.
Perfect for families, the 5 series is a class model that has ample space and is a delight to drive even on those longer trips.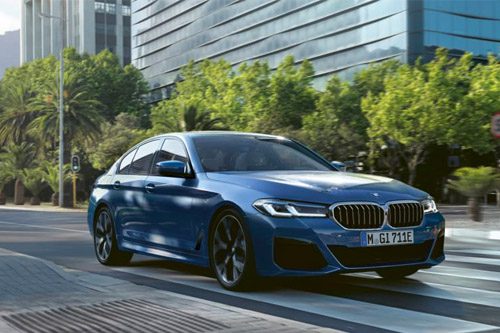 Audi TT Coupe Petrol
If you're after something a little sportier then you can't go wrong with the Audi TT coupe. One of the most recognisable models from the exceptional Audi line up the TT is a thrill on the road.
It makes our list of one of the best Euro 6 petrol cars and is a great example that having a low-emission car doesn't mean a boring car. The coupe doesn't have much room in the back but can be the perfect pick if you don't need to worry about kids.
Citroen C1 Petrol
When it comes to an economical city car you'll struggle to find something better than the nifty Citroen C1. This little motor is nimble and fun to drive despite not being the most powerful car out there.
Designed for the cities, it certainly is a great Euro 6 car and is a fantastic choice when looking to keep emissions low on a budget.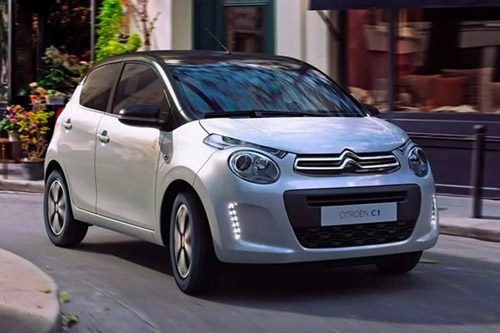 Ford Fiesta Petrol
We couldn't round off this list without including the Ford Fiesta. Topping the bestselling cars list year after year, the Fiesta is one of our most loved cars. The petrol is in fact a mild hybrid, making it super economical and low on emissions, and perfect for the ULEZ areas.
As so many of these cars are bought new you can nearly always find a great bargain too.
Related – Best hybrid cars 2022.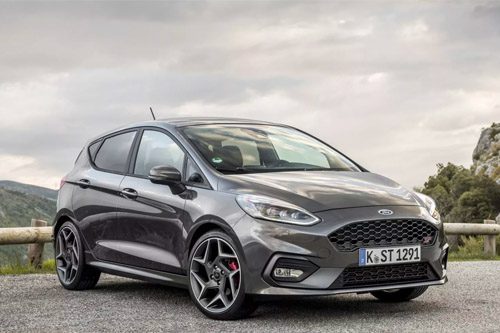 Euro 6 Electric Cars
If the thought of a petrol and diesel engine just seems so old-fashioned to you, and you're looking to go as green as can be, then our top picks for Euro 6 electric cars are for you.
Electric cars are zero emissions, meaning that every single one is Euro 6 compliant and will allow you to drive around Low Emission Zones worry-free. There are more electric cars than ever before and with EVs expected to outnumber diesel cars by 2030 manufacturers are on a mission to release more exciting models to fit everyone. But with all the choices out there, which electric vehicles should you consider?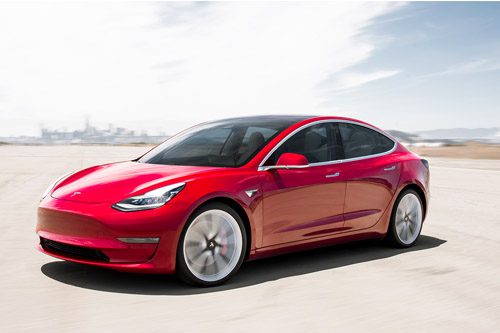 Tesla Model 3
Tesla is the poster boy for electric vehicles, not even producing hybrids and keeping a safe distance from petrol and diesel. The futuristic Model 3 reimagined the driving experience with hi-tech and cutting-edge features.
The Tesla 3 Long Range version goes further and charges up quicker than any of its rivals also making it possibly the most convenient electric car. Not to mention its acceleration rivals that of a Porsche 911. The Tesla Model can also make one of the best cars for commuting too! Fun, practical, and Euro 6 compliant, the Tesla 6 is our ultimate top pick.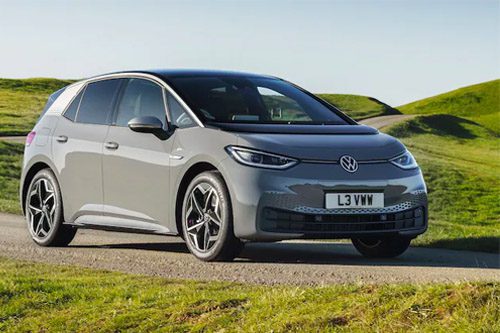 Volkswagen ID.3
Volkswagen has some great electric models already such as the e-Golf, but the ID.3 is their first fully original electric offering, not based on a petrol/diesel alternative. With plenty of space, this rear-drive motor is nifty on the road and perfect for those school runs and trips around town.
With subtle futuristic styling, the ID.3 does a great job of balancing looking modern without sticking out and being too in your face. We're practically big fans of the interior with a clean contemporary look.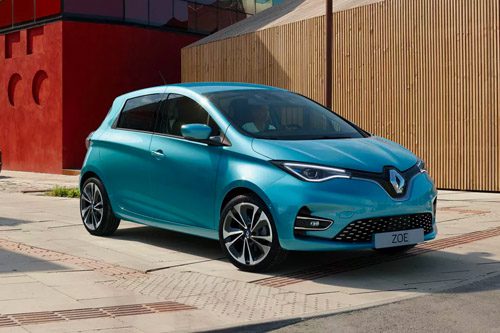 Renault Zoe
If you're looking for something a little smaller, then the Renault Zoe is our top pick for a small electric car. Unlike many of its electric counterparts, the Zoe is much more reasonably priced and is a great entry model for many people looking for an affordable electric vehicle.
Despite being on our roads for a decade, the Zoe is zero emissions and therefore completely compliant with Euro 6 regulations. If you're not a huge fan of your electric car looking like something out of a sci-fi movie, then the Renault Zoe is perfect. The cute little city car doesn't stand out against modern petrol and diesel cars, yet still retains all the advantages of going green.
Getting finance for a Euro 6 car
Getting car finance for a low-emissions car is just as straightforward as a 'normal' car. All Euro 6 cars on finance are available with no deposit options and can be bought with a Hire Purchase Agreement as well as on PCP.
The UK Car Finance team will find you the very best rate possible from our panel of lenders. You can then use the finance package at any FCA-approved dealership in the UK. We can put you in contact with reputable dealerships that sell Euro 6 approved low emission cars. We can even speak with them on your behalf should you want our help doing so. If you're interested then please feel free to apply, doing so has zero impact on your credit file and there is no obligation to take up the offered finance packages.