The most fuel-efficient cars you can buy in the UK today.
Looking to get a new car that gives you more bang for your buck? Look no further! With the cost of fuel at an all-time high, more drivers than ever are looking for cars with the best MPG to get more out of their journeys. Whether you just want to save money or need a car for commuting, we can help! For many years, getting a car with good MPG meant that diesel was the way forward. However, with the petrol and diesel ban coming into play in 2030 and advancements in petrol or hybrid cars, more drivers are turning away from diesel. Our latest blog explores the best MPG cars in 2022 and we can help you finance the car you want!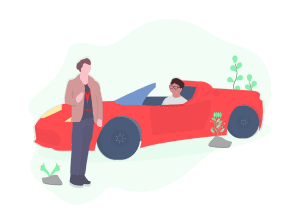 The Toyota Prius is one of the best-selling hybrid cars available on the market and it's also one of our best eco-friendly cars you can buy! The Toyota Prius is available in both self-charging and plug-in models too. The plug-in model can offer a whopping 235.4mpg if you keep the battery topped up and the self-charging model can benefit from around 70mpg. Whichever option you go for, they both have impressive mpg for a hybrid car. The Toyota Prius offers low running costs, a comfortable cabin and impressive interior space for a small hatchback.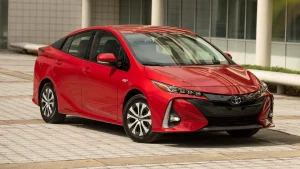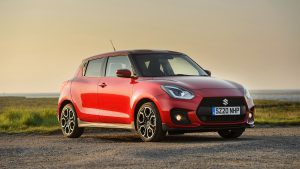 The Suzuki Swift is a well-loved supermini which really packs a punch! In 2022, each version of the Swift uses its 'boosterjet' hybrid engine. The Suzuki Swift is a mild hybrid which means it can use the electric motor to assist the car but not independently. This can help reduce range anxiety as you still have the option to refuel. In general, the Suzuki Swift is really fun to drive and handles the road well for a small car. It's not the most spacious so may not be suited to everyone but if you're looking for a cheap-to-run, small hatchback, the Swift could be perfect for you! 
What's not to love about the Volkswagen Golf? It's been one of the best-selling cars of the year for a number of years and it's easy to see why. The Golf is a really versatile car that can offer different models to suit a range of budgets. A used Golf can be bought for under £10,000 or you could consider a number of more premium hybrid or fully electric models. The large infotainment screen and refined interior give the Golf a stylish feel. You can also choose from a number of trim levels and engine choices to suit your needs and budget.
The Ford Fiesta doesn't really need a big introduction. It was the UK's favourite car for 11 years until the Vauxhall Corsa knocked it off the top spot last year! There's a huge choice when it comes to specifications, engine, and trim levels, making it one of the most versatile on our list. The Ford Fiesta is popular among new drivers and city living and can even suit a small family. The Fiesta has long been praised for being reliable, and cheap to run/repair and there are loads available on the new and used market!
The Skoda Octavia is a very practical choice for families or taxi drivers. Due to its large interior space, comfortable drive and impressive fuel economy. The Octavia has one of the biggest boots on the market which can be great for airport runs or family road trips. All models in the line-up come with some great specs as standard such as touch-screen infotainment, climate control, hill start assist and start/stop. It's not the highest performing car but it does drive well on all terrains and especially excels when cruising down the motorway.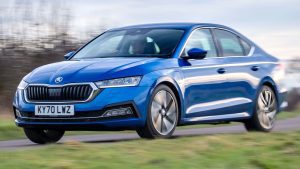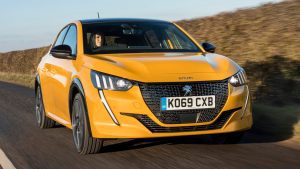 The Peugeot 208 was launched in 2019 and is one of the best-looking city cars you can buy. Peugeot went all out with this model and really brought the styling into the 21st century and can even rival the likes of the Audi A1 or Volkswagen Polo. There is a range of engines which can suit congested city centres or relaxed motorway driving. On the outside, it's sleek and inviting and the interior is no different. With an upmarket dashboard, soft-touch materials and a 3D digital instrument panel, it can be a no-brainer for many drivers!  It's no doubt that the Peugeot 208 is one of our best MPG cars!
The popular hatchback from Honda is one of the best low-emission cars that meet Euro 6 standards. If you're looking to get a car that meets Euro 6 standards and won't particularly leave you out of pocket, the Honda Civic could be the right car for you. It's cheap to run, hugely spacious and has a massive boot space. Even the entry levels are well equipped with 16-inch alloy wheels, start/stop, LED daytime running lights and hill start assist. Choose your model wisely and the Honda Civic can provide you with years' worth of cost-effective driving!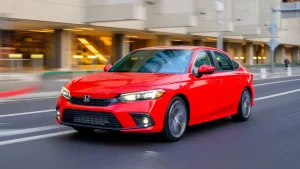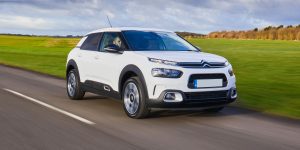 Looking for a family-friendly car with low running costs? Look no further. The Citroen C4 Cactus is one of the best MPG cars because it offers an impressive 69mpg. Above all, the C4 cactus has got interior comfort written all over it. It's one of the best MPG cars that also have the driver in mind. Passenger and cabin space is also decent too with some smartly finished details to give a more upmarket feel. The dashboard is simple but pleasing and could keep even the fussiest of drivers happy.
Get a fuel efficient car today!
Looking for a car with the best MPG? We can help you finance one of the vehicles above! With UK Car Finance, you can get an affordable deal on any car within your budget!