The price of petrol and diesel can fluctuate at any time and 2022 saw some of the highest ever. However, no matter what the current state of the cost of fuel is, there are a few simple fuel-saving tips that every driver should know. Our latest blog below looks at how to save fuel when driving and what will reduce fuel consumption.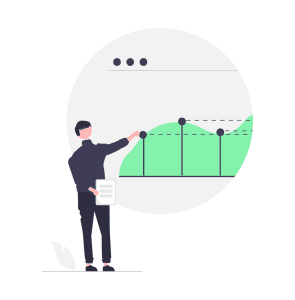 1. Plan your trip before you leave
Many drivers will leave their homes without a second thought before getting in their car, especially on the school run or busy weekends. However, by taking a few minutes in the morning to plan your journey before you set off. If you have a few places to be, you could try combining them into one big trip as a cold engine uses much more fuel. Before you leave, you should also check the traffic and if there are any accidents or roadworks on your route as they can increase the amount of fuel you're using. Find out more about the best MPG cars for camping. 
2. Go electric or get a hybrid car
For many drivers, their car can slowly become a dumping ground and it can be easier to leave belongings in your car. However, this increases the weight and the heavier your car is, the more fuel you will use. If you're wondering how to reduce the amount of fuel you use you should consider ditching the excess and clearing out your car. Only leave in the essentials such as a roadside emergency kit and safety equipment.
4. Stick to the speed limit 
When it comes to saving fuel when driving, many drivers fail at the first hurdle. Not only is driving beyond the speed limit illegal but it also increases the amount of fuel you're using. The temptation to save time by driving more quickly can be very real but it'll not save you money. Not only can it cost you more but it also increases the likelihood of car accidents and poses a risk to you and other road users.
It's true that some cars use more fuel than others and it can be worth investing in a car with good MPG to help save you money. Some models tend to get more miles per gallon which means that your fuel can go further. You should usually have to make fewer trips to fill up your car and a better MPG can make your car more economical. 
Choose low rate car finance
6. Keep your car in good condition
We understand that being a driver can be expensive but keeping on top of your car's maintenance and servicing needs can help you to save money in the long run. MOTs and servicing can help to improve the efficiency of your car and reduces the likelihood of something going wrong. A more efficient car will then help to improve your fuel consumption. If you want to stay on top of things at home, it can be a good idea to know how to change your oil and change your car battery. 
Just like exceeding the speed limit, the way you drive can affect your fuel consumption. It can be a good idea to anticipate the road ahead and try to start and stop as little as possible. You should always try to pull away from lights smoothly and slowly change up through the gears. You should go easy on the accelerator too and try not to lose momentum. 
8. Check your tyre pressure
You should always make sure your tyres are inflated to the correct pressure as it is a legal requirement. Both over-inflated and under-inflated tyres can also affect your fuel consumption. You can refer to your car's handbook to find the recommended tyre pressure or there is usually a stick on the inside door frame. It's really easy to check your tyre pressure and it can be done at many petrol stations across the UK or you can buy an at-home inflation kit too. Find out how to check tyre pressure at home. 
9. Switch off your air-con
British weather can be very adverse, one week you're searching for the best convertible cars and the next you're learning how to drive safely in the rain. In the summer months, you may be tempted to use your air-con to cool the temperature inside the vehicle and prevent the windows from steaming. However, air-con actually uses a lot of fuel. It can be a good idea to only use the air-con when driving at higher speeds or when the weather reaches very high temperatures.
This may sound obvious but the best way to save more fuel is to use your car less. Where possible, you should try ditching the car and hitting the streets instead. Not only will you save a few pounds by walking but you'll also be contributing to a healthier and happier lifestyle.