Eco-friendly cars are increasing in popularity and it's no wonder why, along with the obvious benefit to the environment with low emissions, they often have fantastic fuel economy saving you money in the long run. Not only that but with tighter regulations coming in, especially on diesel cars, and more cities adopting the ULEZ scheme, now could be the perfect time to read our list of the best eco-friendly cars UK.
What is an environmentally friendly car?
An environmentally friendly car may also be referred to as 'eco-friendly', 'green' or 'clean'. They are cars that produce less harmful emissions making the negative impact on the environment far less than their equivalent conventional internal combustion engine running on petrol, diesel and other similar fuel alternatives.
Are there different types of eco-friendly cars to choose from?
There is a range of different eco-friendly cars available to buy.
Electric cars are the most well know of the 'environmentally friendly' car range. They are named as such as they use one or more electric motors powered by electricity from batteries or a fuel cell.
Hybrid cars combine an electric motor with either a petrol or diesel engine. They are not as environmentally friendly as the electric car but you do have the option to use petrol/diesel so you can travel further in one go and reduce the risk of range anxiety. There are a number of different types of hybrid cars to choose from too. 
Plug-in hybrid cars also have a diesel or petrol engine, but they tend to be a lot smaller, instead, they recharge their batteries by being plugged into a battery charger.
Should you buy an eco-friendly car?
If you've been asking yourself 'should I buy an electric car or a hybrid car? It can be hard to know which is best for you. There are so many advantages of getting one of the best eco-friendly cars but you need to e sure it will fit in with your lifestyle too. To resolve this issue, we've outlined some of the benefits of investing in an eco-friendly car.
✅ Low annual tax bills
✅ Lower emissions
✅ Helps slow the rate of climate change
✅ Cheaper to run
✅ Less dependence on fossil fuels
✅ Higher resale value
✅ Exempt from congestion charges
Get a free quote
Not sure how much you can afford for car finance? Use our FREE online car finance calculator to get an idea of how much you could borrow!
The best eco-friendly cars you can buy UK: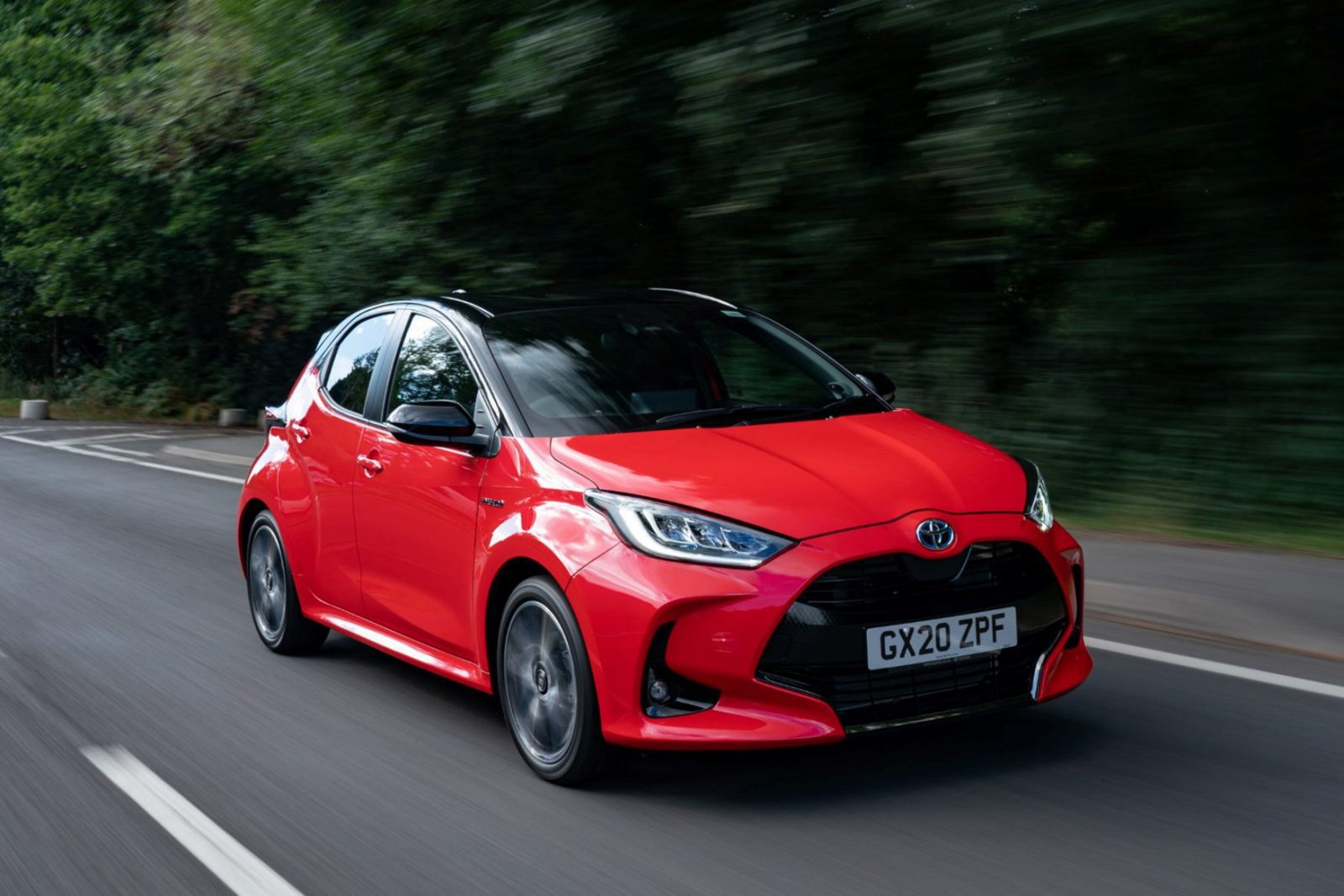 1. Toyota Yaris Hybrid
The Toyota Yaris is a petrol-electric supermini that excels around town. The Toyota Yaris Hybrid is so good it also made it onto our best hybrid cars list AND our top cars for commuting! It's affordable, especially for a hybrid and for city lovers, it is a perfect car. The battery charges up impressively fast and around town, it is economical just as you would expect. Toyota has managed to retain the balance of handling and ride of the original Yaris despite the increase in weight too, which is fantastic news.
If you have a young family, then you will find that this Yaris fits you really well. It's reliable with low running costs and has enough room for the whole family. Not to mention the Yaris Hybrid is a good-looking little car.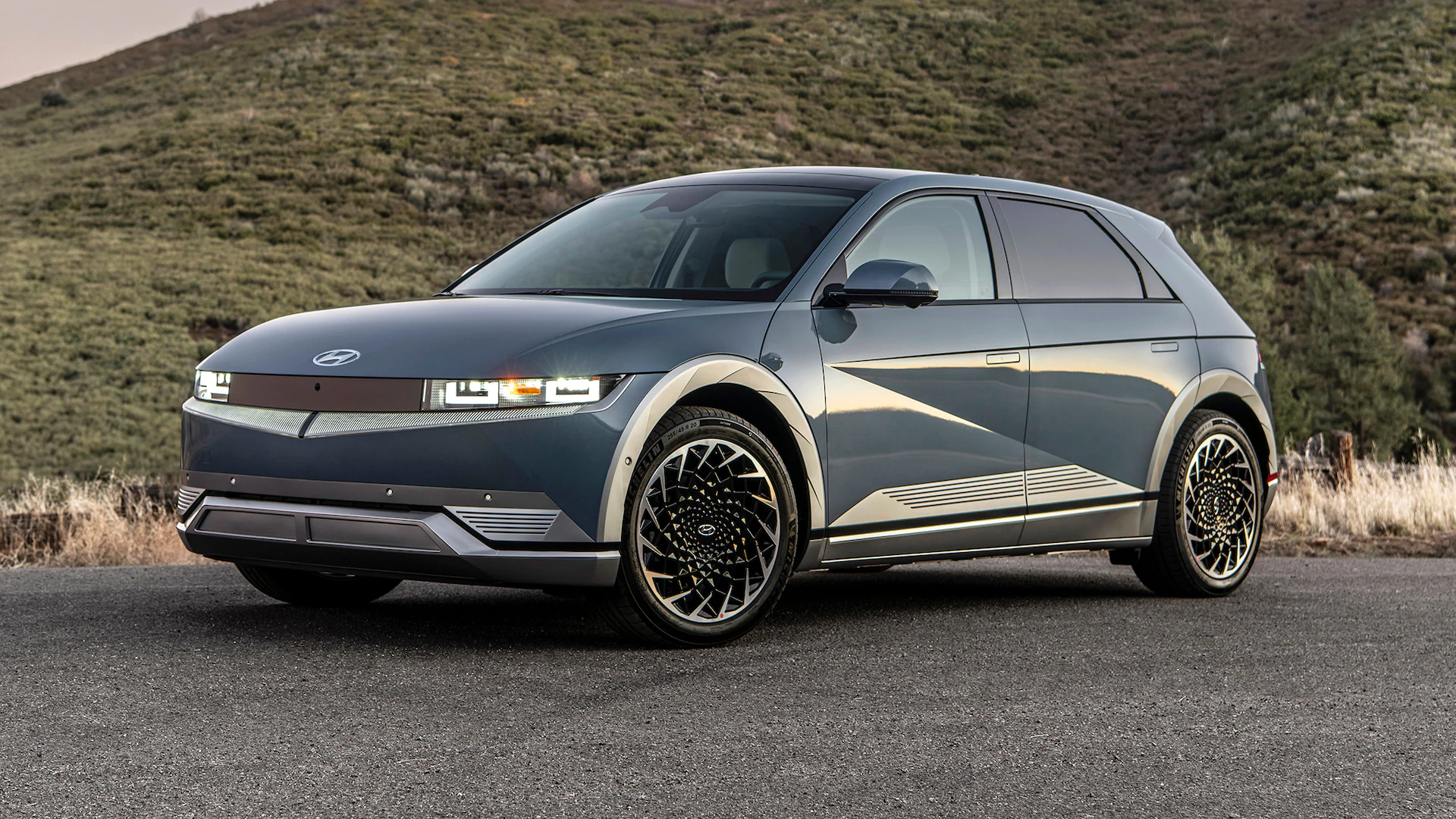 2. Hyundai Ioniq 5
There are three versions of this eco-friendly car; an electric version, a hybrid petrol/electric motor combo and finally a plug-in hybrid version. All versions are easy to drive and are a joy around town, especially at low speeds. Some of its many cool features include the adaptive cruise control which will maintain a safe distance and the automatic emergency brake which will stop the car when it detects an imminent collision which contributed to its five-star Euro NCAP safety rating.
Regarded as one of the safest family cars you can buy, the Hyundai Ioniq is a prime example of eco-friendly cars done right.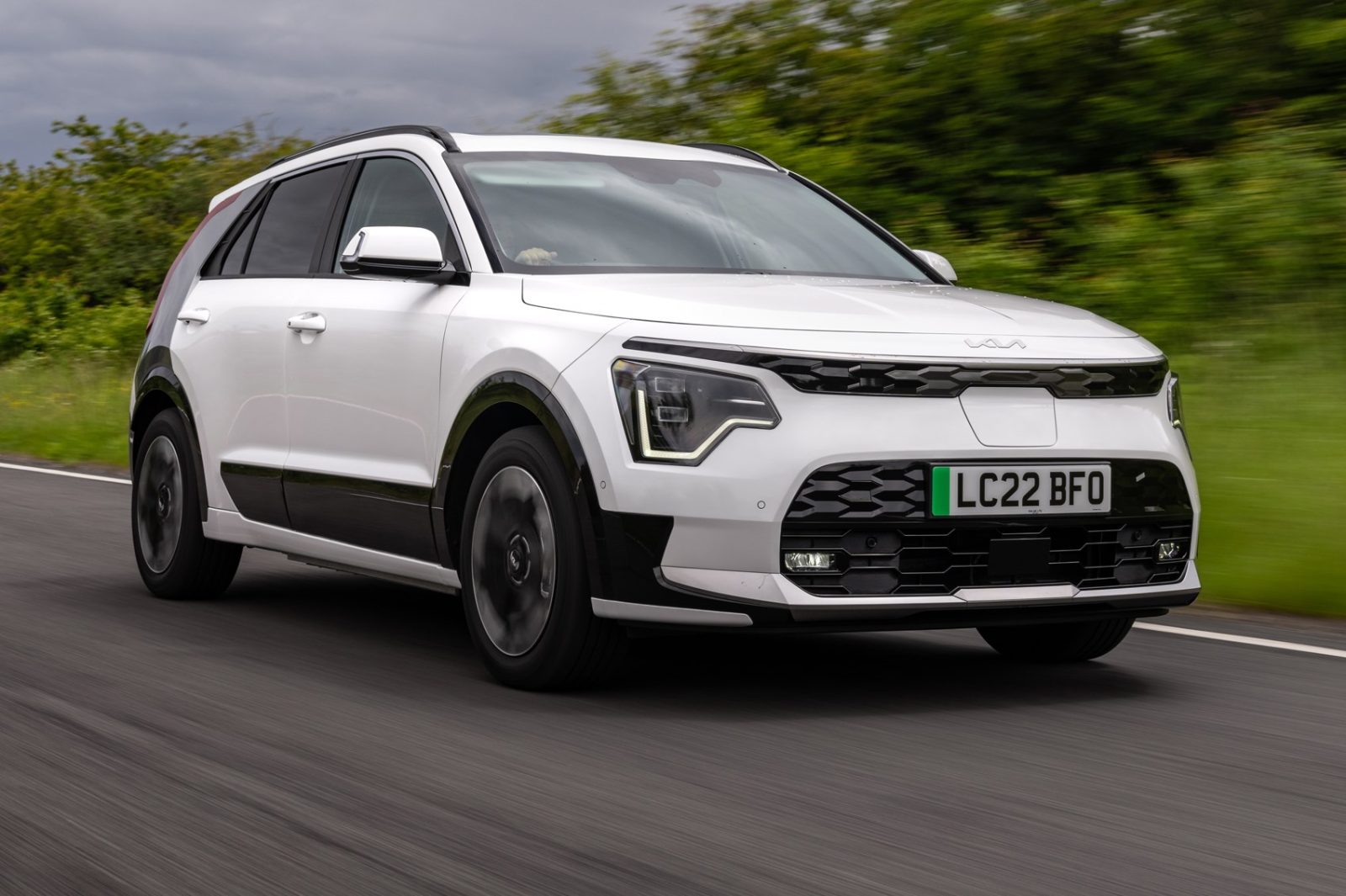 3. Kia Niro EV
When it comes to the most eco-friendly cars to buy, the Kia Niro is one of the best in the UK. It can be very easy to get bogged down with too many versions and battery sizes to choose from so the Kia Niro EV has kept it simple. The all-electric model from Kia only comes in one battery size which is the 201bhp electric motor with a 64.8kWh battery. When comparing electric car ranges, this means the Niro EV can perform 0-62mph in less than eight seconds and has an official range of 285 miles which is one of the highest around! Pair that with Kia's massive 7-year warranty and you're good to go!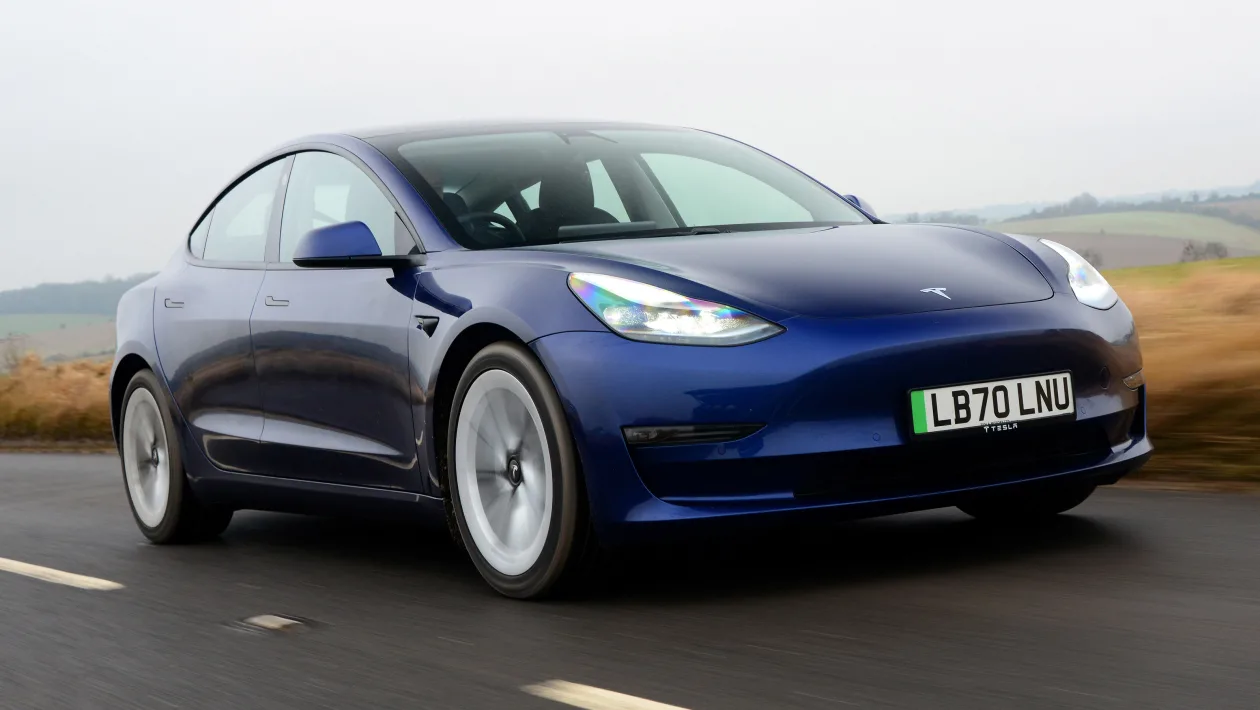 4. Tesla Model 3
It's no surprise that Tesla has made such an impact in the UK and is one of the best electric cars you can buy. The Tesla Model 3 is the smallest and cheapest in the Tesla range and prices start from around £40k. However, don't let the high purchase price put you off, it's one of the finest and most eco-friendly family cars you can buy. All Tela models benefit from some of the most futuristic technology used and also an array of different options that have never been seen in the UK before. It offers around 305-360 miles, depending on which specification you choose.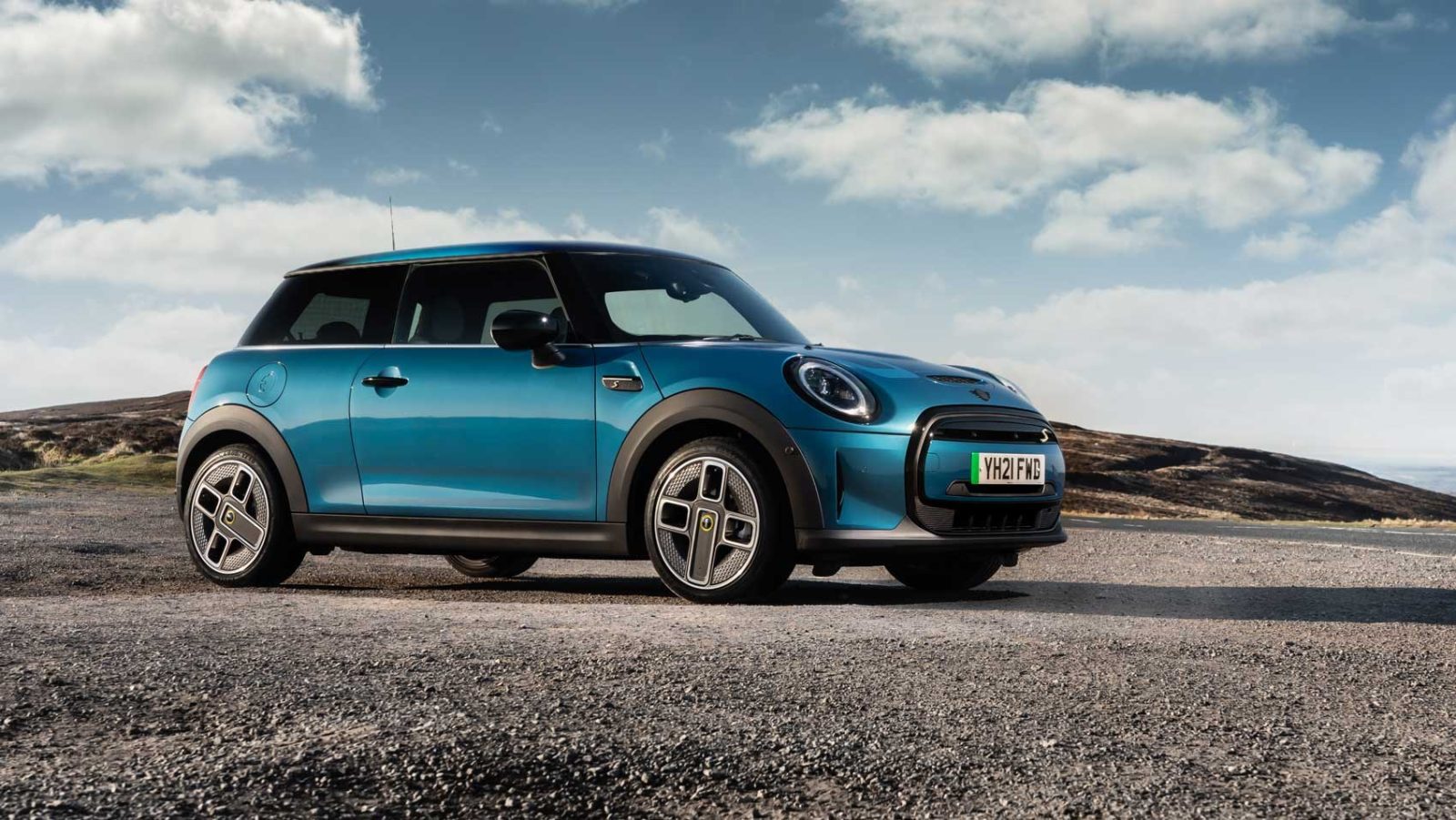 5. MINI Electric
One of the best things about the popularity of eco-friendly cars is that there is now a model to suit everyone. If you're after a fun-to-drive and affordable eco-friendly car, the MINI Electric could be the perfect car for you. Whilst the MINI electric only provides around 145 miles of all-electric driving before needing a recharge, it's still a great choice for one of the best eco-friendly cars on the market. The MINI electric really packs a punch and handles well on a range of different roads. There's also plenty of kit as standard and a great range of choices when it comes to the used car finance market too.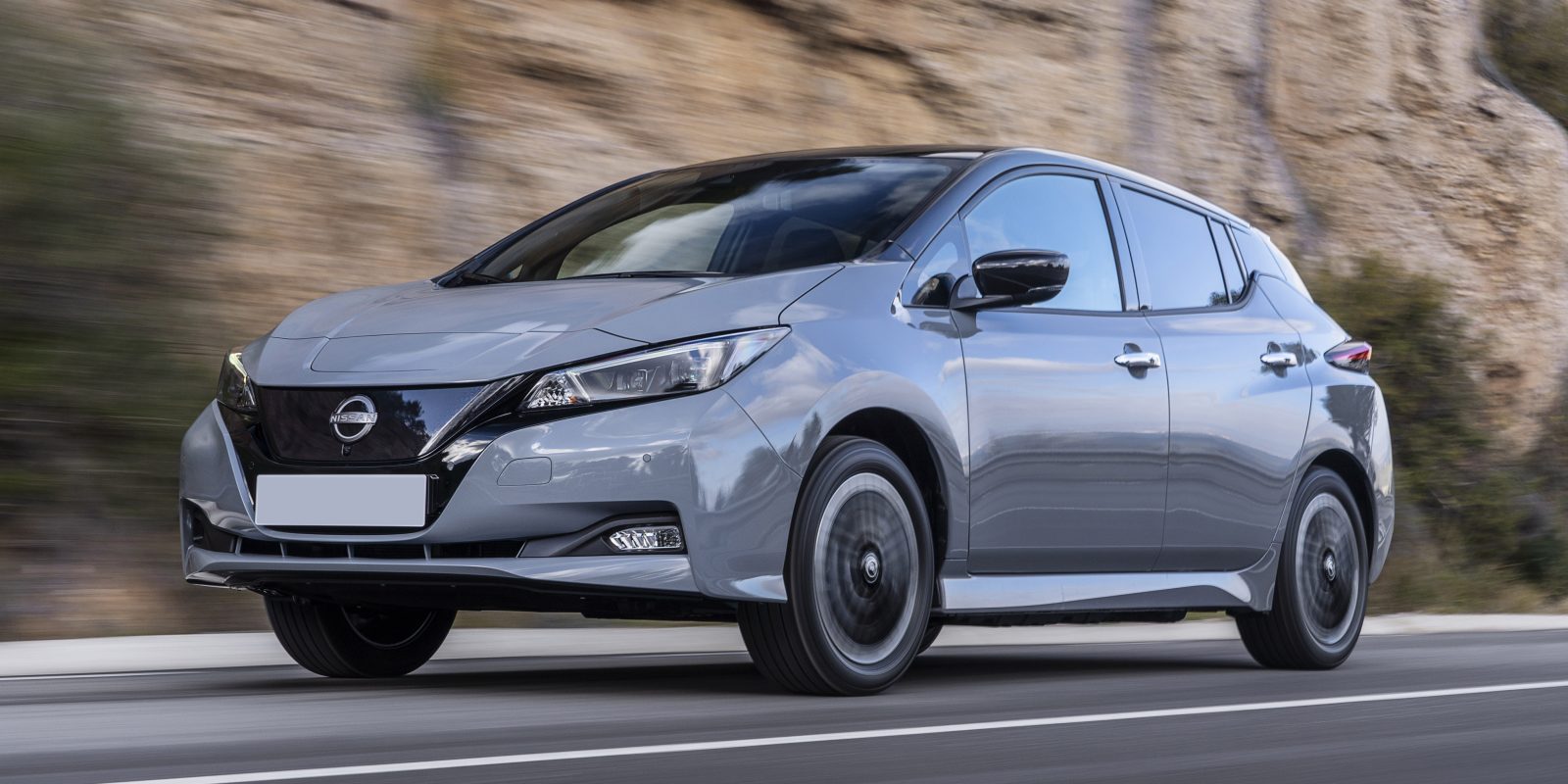 6. Nissan Leaf
In the UK, the Nissan Leaf is probably the OG when it comes to electric cars. Its been on sale since 2011 and has got better and better as the years have gone on. In its latest version, the Nissan Leaf has a more sporty and upmarket feel. We've even recommended the Nissan Leaf as the best electric car for dog owners too! The entry-level batter (39kWh) offers around 168 miles or opt for the Leaf e+ for a longer range of 239 miles. The Nissan Leaf is spacious and roomy without being too clunky and is one of the best cheap eco-friendly cars if you're on a budget.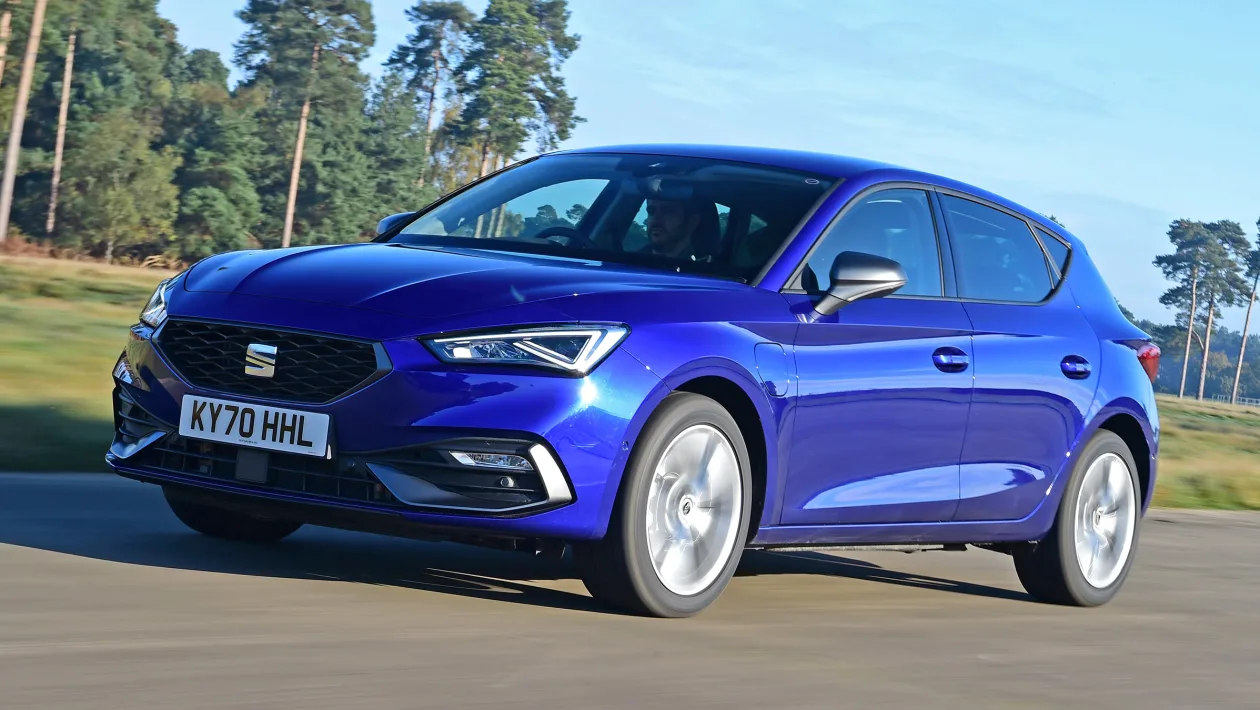 7. SEAT Leon e-Hybrid (PHEV)
The SEAT Leon e-Hybrid is a great choice for a family-friendly hatchback. The SEAT Leon shares its technology with the Volkswagen Golf but can benefit from a lower purchase price. It's also much more sporty than the VW Golf and is sure to give you a thrill while driving. The SEAT Leon e-Hybrid starts from around £34k and has a number of versions to choose from. The e-Hybrid is capable of around 40 miles of all-electric driving which is more than enough for the average driver each day so you can benefit from a fully electric model without the high price tag! 
8. MG 5 EV
If you're new to the EV market, it can be easy to get bogged down with different makes and models. If you're after an estate car that gets the job done, the MG 5 EV is one of the best eco-friendly cars you can buy UK. The MG 5 EV offers two trim levels, the Excite and Exclusive. Both versions come with great features as standard but the higher spec Exclusive comes with leather upholstery and keyless go. The MG 5 EV offers a range of around 250 miles and space aplenty with a decent-sized 464-litre boot space.
9. Audi Q4 e-Tron
The Audi Q4 is a really impressive, all-electric SUV. There's plenty of technology on offer and it's one of the most luxurious eco-friendly cars on our list. If you're after something a little more upmarket, the Audi A4 could be the perfect SUV for you. The top-spec version will offer over 300 miles of all-electric range and even the lower-end battery (74kWh) provides around 200 miles. if you need to recharge in a hurry, the Audi Q4 e-Tron also offers a fast charge from 5-80% in just 29 minutes which is great for everyday life!
10. Volkswagen Golf GTE
Lately, we feel like no list of pretty much anything is complete without a mention of the Volkswagen Golf. From the best automatic cars you can buy to the best-used cars under £10k, the Volkswagen Golf really does have it all. This time, we're looking at the Volkswagen Golf GTE hybrid. This powerful plug-in hybrid is an eco-friendly car that combines an electric motor that offers 40 miles of electric driving with an efficient petrol engine. 
Finance an eco-friendly car
Get a free, no-obligation finance quote and get the eco-friendly car you want from any trusted dealership across the UK. Get a free quote today with no impact on your credit.