Welcome to our electric car range comparison. If you have range anxiety or are just intrigued by the current performance of EVs, then you've come to the right place. Let's find out how far an electric car can go in one charge, which cars have the longest-range capacity, and which car takes the crown as the car that goes the furthest on a single charge.
How many miles can an electric car go?
On average, an electric car will go 193 miles on a single charge. This figure does change depending on the season, with summer seeing 222 miles on average whilst in the winter just 164.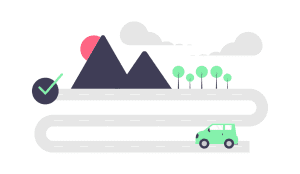 Longest Range Electric Cars
We don't want to look at average though, we want to know which are the best range electric cars. Let's take a look at our electric car range comparison and find out which EV's go the furthest.
To ensure the range capacity stated is independently and fairly measured, we will be taking figures from the Worldwide Harmonised Light Vehicle Test Procedure. WLTP measures fuel consumption and their results can vary from the manufacturer's own stated range. Bear in mind that the mile capacity may only be available on the top specs of these vehicles.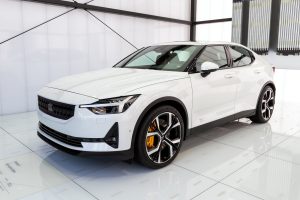 10. Polestar 2
The Polestar 2 range is 335 miles
Kicking off our list is the Polestar 2. Despite its 10th place it already eclipses the average range capacity of an electric car, showcasing that you can go the distance with an EV. Winner of over 40 awards for its design and performance the Polestar 2 could be yours from £40,900.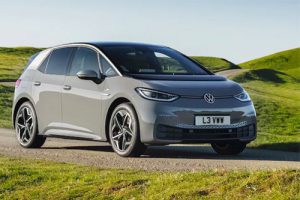 09. Volkswagen ID.3
The VW ID3 range is 336 miles
Next up we have the funky ID3 managing to beat our tenth place by a single mile. However, it does cost less, coming in at £35,835 new with some used models now appearing online. We really rate the ID.3 and it is one of our top picks when looking for a Euro 6 compliant car thanks to its great value for money.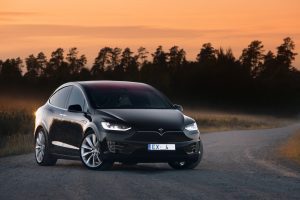 08. Tesla Model X
The Tesla Model X range is 360 miles
It's not possible to compile a list of eco-friendly cars without a feature from Tesla. This time we have the Model X coming in 8th with an impressive 360 miles. The big jump up in range comes with a hike in price too with the Model X starting from £81,990 new.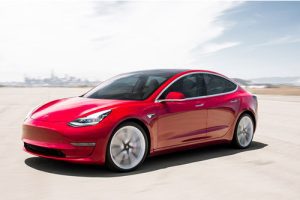 07. Tesla Model 3
The Tesla Model 3 Range is 360 miles
With the same range but at a much cheaper price tag of £42,500, is the popular Tesla Model 3. The Model 3 is designed to be one of the safest cars you can buy today and ensure Tesla's second placement on our list.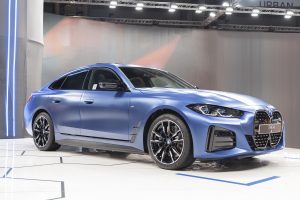 06. BMW i4
The BMW i4 range is 367 miles
Next up we have BMW with their i4 model achieving a notable 367-mile capacity. One of the newest cars on our list, you can get the first-ever fully electric grand coupe for £51,905. Winner of GQ 'Saloon of the Year' in 2022, it's safe to say BMW really got this one right.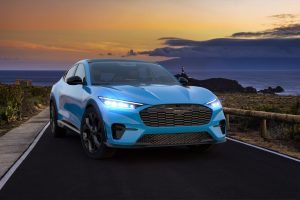 05. Ford Mustang Mach-E
The Ford Mustang Mach-E range is 379 miles
Ford's one and only entry onto our list is with the Mustang Mach-E. With an exciting range capacity of 379 miles, this SUV is very good value coming in at £42,530. With stunning styling and state-of-the-art technology, Ford really excelled here.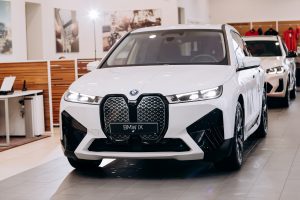 04. BMW iX
The BMW iX range is 380 miles
BMW is back, this time with the award-winning iX. Achieving an impressive 380-mile capacity when opting for the iX XDrive50 Sport spec. The iX is heavily praised but is not cheap coming in at £69,905.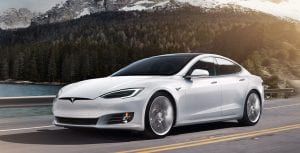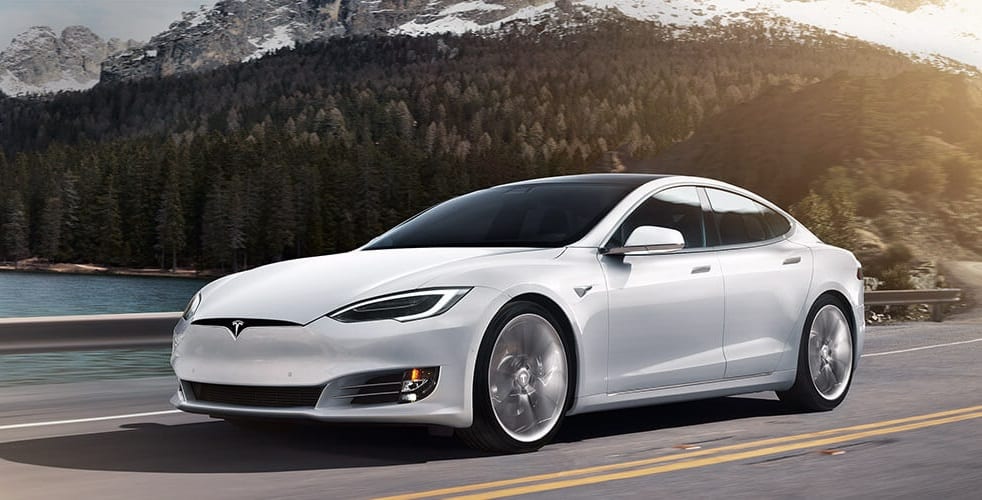 03. Tesla Model S
The Tesla Model S range is 405 miles
Tesla's final showing on our list is with the Model S. With an outstanding 405-mile capacity, the Model S really showcases that EV's can go the distance brining it in line with a more typical petrol car. Accompanied with Tesla's charging network the Model S is one of the best electric cars you can buy.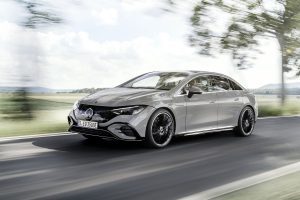 02. Mercedes EQE
The Mercedes EQE range is 410 miles
Just pipping the Tesla Model S is the Mercedes EQE with 410 miles. Likely to be the eventual replacement to the E-Class, this sleek electric car is due on sale this year and is expected to start from around £60,000. It showcases manufacturers' ongoing dedication to improving the range of their EVs as it makes the second place.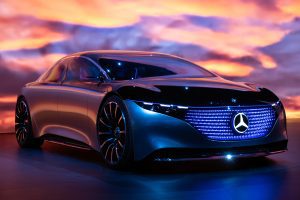 01. Mercedes EQS
The Mercedes EQS range is 485 miles
Here we have it, the winner of the best range electric car award – the luxurious EQS by Mercedes. With a huge 485-mile capacity, this lavish motor demonstrates a step into an all-electric new era does not warrant a step back in range. There's a lot to gush about with the EQS besides the amazing range, sleep looks, futuristic interior, and fast charging. That said, it does start at £102,160 making it out of reach for the average driver.
How to buy one of the best range electric cars
Now that you know how far an electric car can go, you maybe considering investing in one of these motors.  We offer affordable electric car finance packages to help you get into the driving seat in not time.