If you're looking for a car that's perfect for towing, it can be hard to find something that's practical, affordable and good looking! With our list of best cars for towing, you can make the buying process even easier. We've included a range of cars for different budgets and towing capacities, so you can find the perfect car for you! You may be looking to tow a trailer or caravan but you also need something that's suitable for everyday life.
Land Rover Discovery
Towing capacity up to 3500kg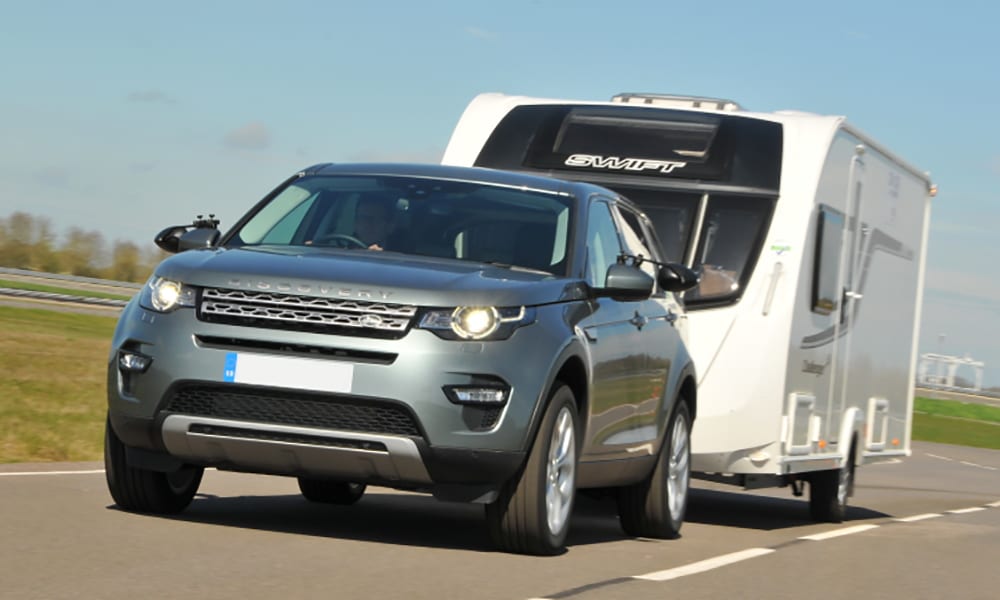 One of the biggest cars on the list is the Land Rover Discovery. A well-loved car which is perfect for the family and towing. If you're looking for something a little more luxurious, the latest version of the Discovery brings style and practicality. The model had an overhaul in 2017 which improved its towing ability. The maximum towing weight was increased to 3500kg, the trailer stability assist controls the trailer sway and the camera-based hitch/tow assist make hitching and reversing with a trailer even easier! The new towing features make sure your Discovery feels safe and secure whilst on the road. Whether you're transporting a trailer, horsebox or caravan, the Discovery can do it all.
BMW X5
Towing capacity up to 3500kg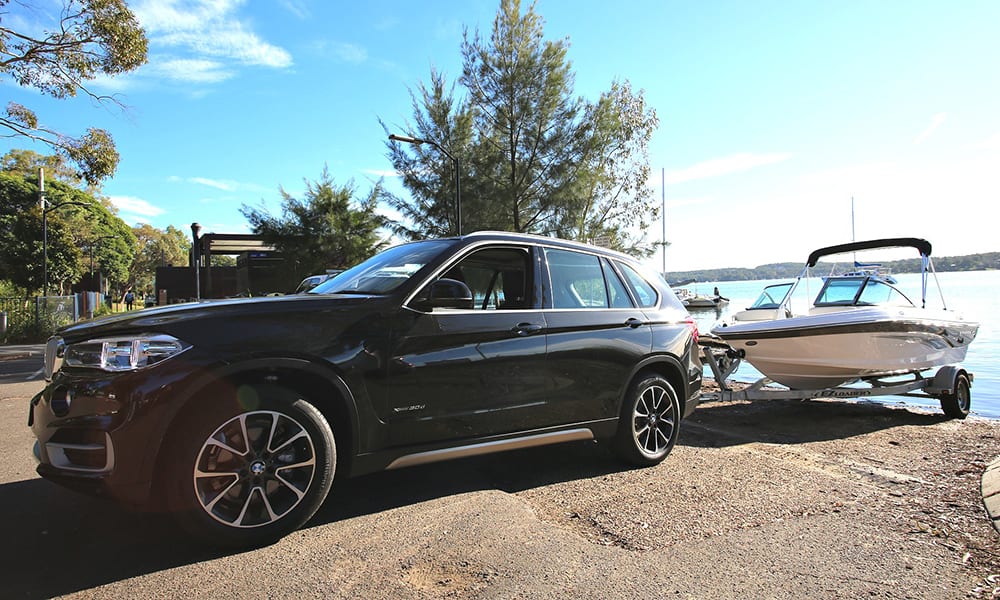 Like the Discovery, the BMW X5 has an impressive 3500kg towing capacity. It is also one of the best large SUV's currently available on the market and can comfortably accommodate the whole family. Whether you're towing a caravan whilst accelerating, slowing down or holding a constant speed, the X5 feels stable and secure. It also has no problems over taking thanks to its rapid 3.0 six-cylinder diesel engine. Even on the most adverse of roads, the X5 excels. On steep terrains, the electronic parking brake stays strong and both car and caravan will be steady, with a smooth release.
Ford Mondeo
Towing capacity of up to 2200kg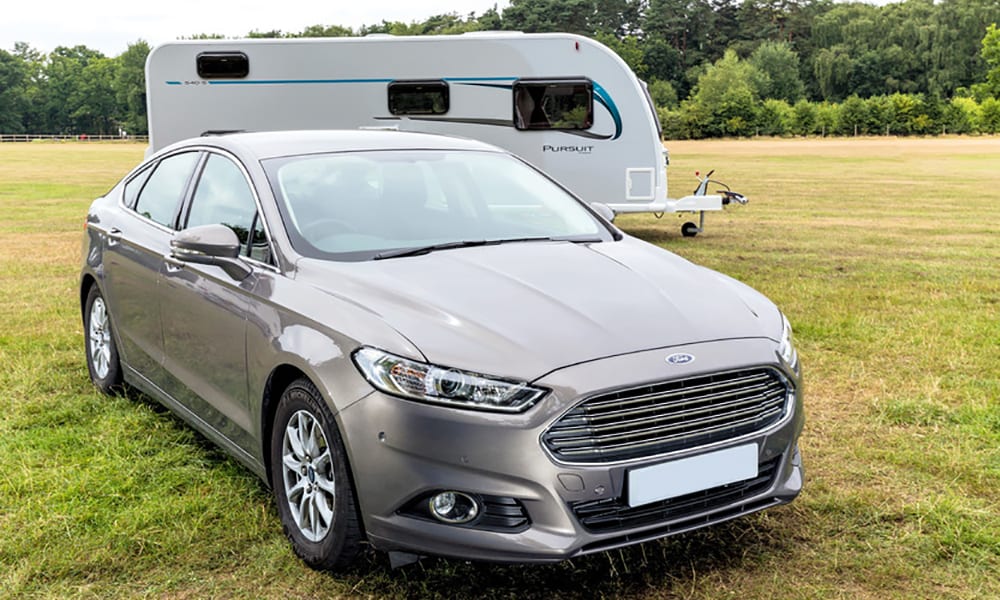 As well as being one of the most popular cars on British roads, the Ford Mondeo also doubles as an excellent car with towing ability. Nothing else in the estate car market comes close to the impressive 2200kg towing ability of the Mondeo. It has no problems at 60mph on the motorway with no stabiliser hitch for support, making your road trips enjoyable and safe. It's as reliable, pleasant and practical as expected for a Mondeo. The boot is spacious and there is even enough room for 5 tall adults!
Volvo XC90
Towing capacity of up to 2250kg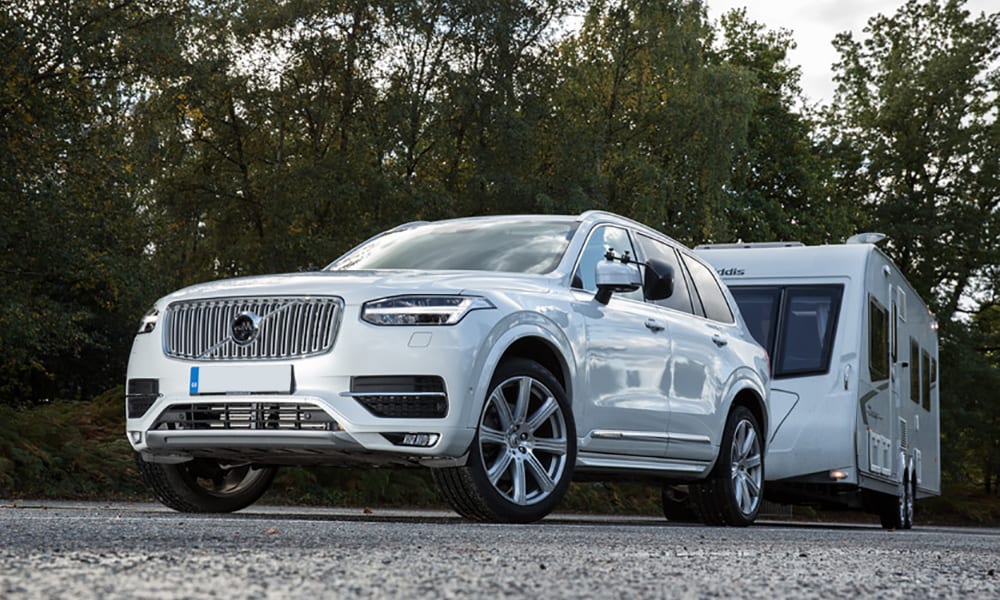 The XC90 is perfect for any big families looking for a car that's good for towing. Most seven-seaters have to compromise boot space for additional passengers but the XC90 doesn't lack space. Thanks to the combination of a powerful engine, four-wheel drive and automatic gearbox, hill starts are no problem for the XC90. At 60mph on the motorway, the big 4×4 still feels relaxed and composed. For everyday use, the Volvo XC90 is a quick and efficient cruiser that creates a smooth and enjoyable drive.
Volkswagen Passat
Towing capacity of up to 2000kg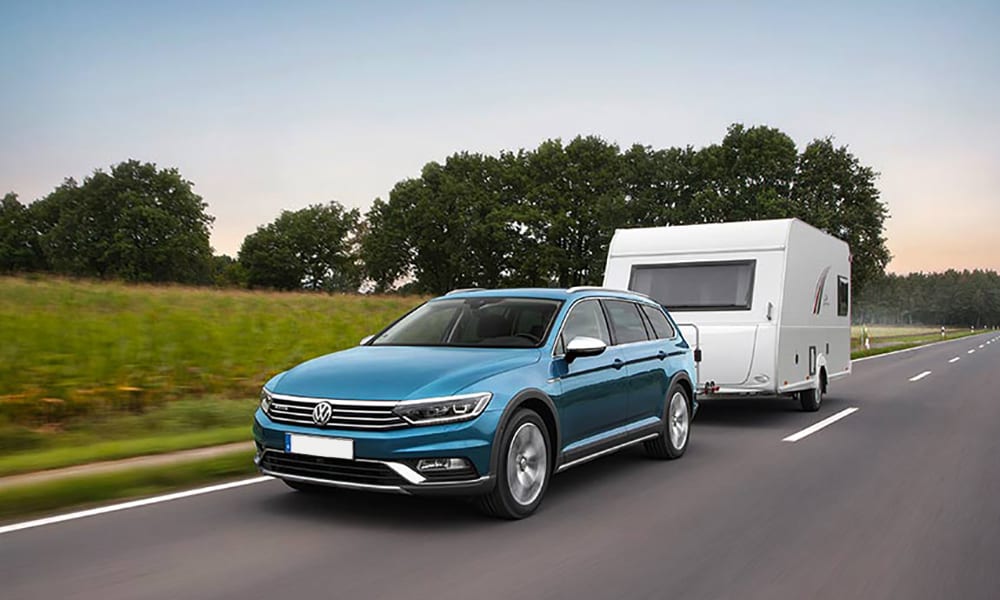 The Passat is a well-rounded family car which punches above its weight with a caravan in tow. The stability of the Passat has been heavily praised, even at speeds of up to 70mph there's not much sway when towing. It also has an impressive stopping distance of 10.3 seconds at 30mph to help reduce the probability of an accident and keep the family safe. The towing electrics of the latest version are easy to access and sit on the side of the tow bar, showing that Volkswagen has kept in mind the needs of tow car drivers. The Passat is comfortable to drive, extremely reliable and a great family car.
Nissan Qashqai
Towing capacity up to 1200kg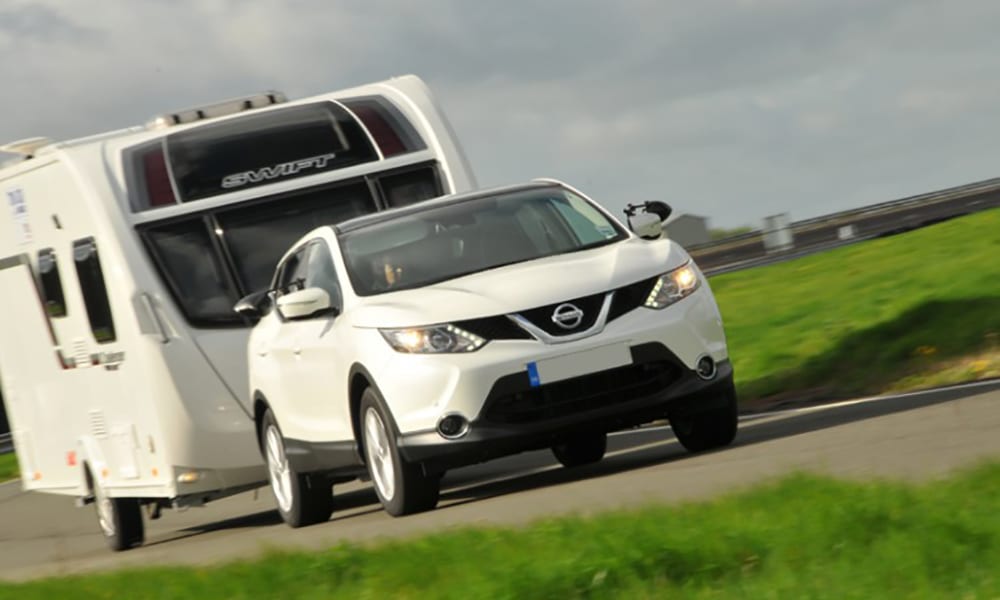 The Nissan Qashqai has been loved in the UK for many years and it's one of the best family cars to buy in 2019! Although the Qashqai was designed with the family in mind, it also makes a strong towing car. The stability at higher speeds is excellent and can easily tow straight at speeds of up to 70mph. For every day use, the Qashqai is a popular choice as it's smooth, quiet and comfortable to drive.
Skoda Superb
Towing capacity up to 2000kg
One of the most spacious cars on our list, the Skoda Superb offers a huge interior both in the front and back. The back could easily fit 3 tall adults and the boot size is very generous so no need to pack lightly on your summer road trip. When towing on the motorway, the Superb is settled and secure. Other cars on our list offer a more exciting drive but the Skoda is relaxing and comfortable. It was named WhatCar?'s Estate Car of the Year last year for being well priced and well equipped as standard.
Audi A6 Allroad
Towing capacity up to 2500kg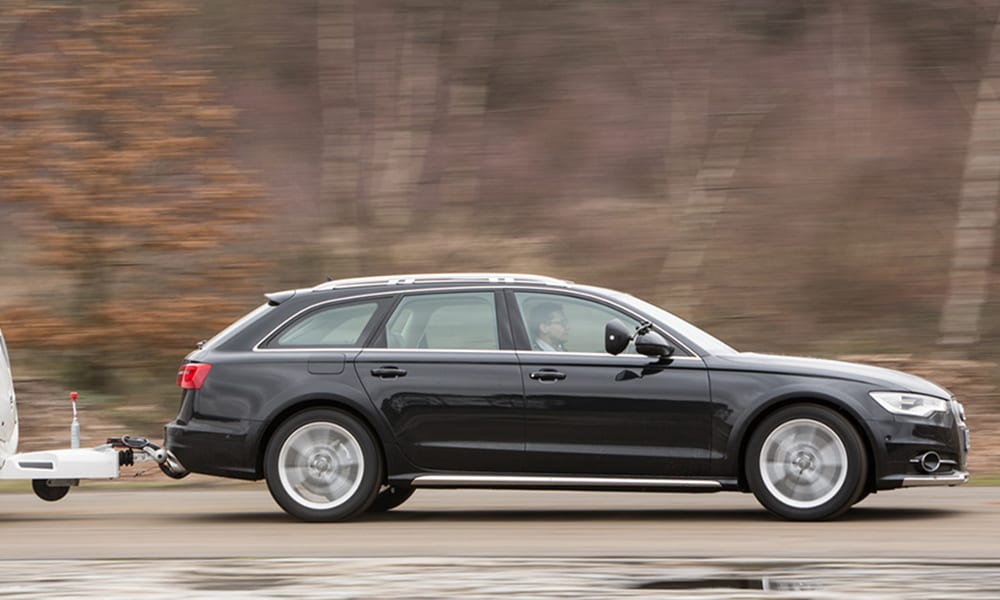 The Audi A6 Allroad is a strong car which has no problems when it comes to towing. It can confidently tow up to 2500kg with great stability, traction, acceleration and braking! The A6 is probably one of the pricier cars on our list however, it's probably one of the best. You get what you pay for with the A6, it has been praised as both a tow car and an everyday vehicle for the full family. If your road trip takes a bit of a rough turn, the A6 rides exceptionally well and on wet roads, the A6 holds itself very well.
Kia Sorento
Towing capacity up to 2000kg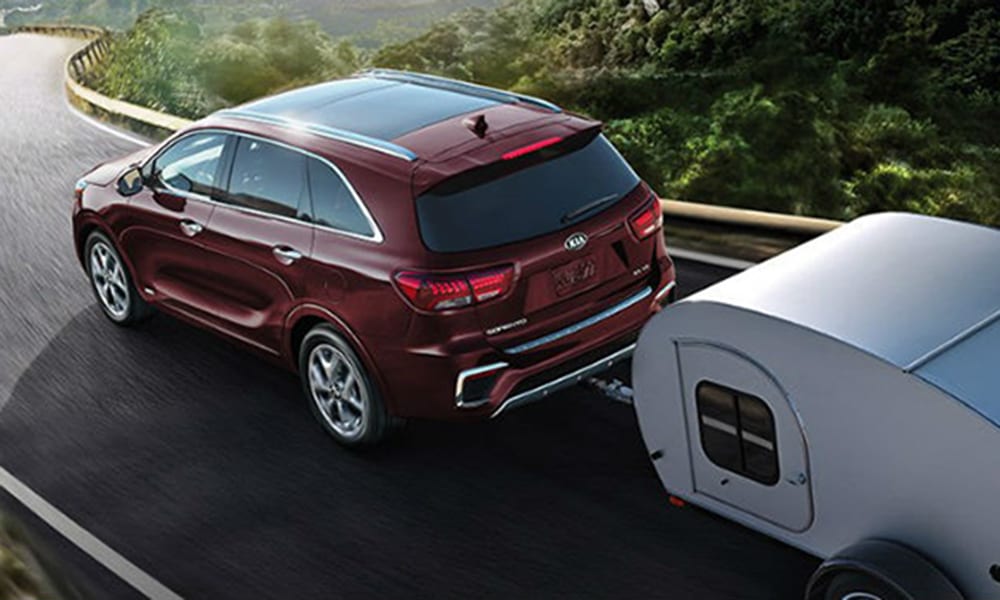 The Sorento is one of those vehicles that keep getting better each time its revised. In 2019, it has a wide variety of features as standard, plenty of power and in general it's a very well-rounded vehicle. The 2019 version of the Sorento comes in three different engine sizes and no matter which one you pick, you'll have no problems towing. When equipped with front wheel drive, the turbo and V6 engines can tow up to a ridiculous 3500kg! Kia has also brought improvements to the towing accessories they offer including tow hitch, two hitch cover and bike attachment.
Looking to finance a car that's perfect for towing?
With UK Car Finance you can get the car you want from any reputable FCA approved dealership! This means you can walk into the dealership knowing you got the best car finance deal for you. Apply with us today and we can get you the car you're, after all within your monthly budget!