Top 10 Safest Cars For Sale
Here at UK Car Finance, we are counting down the top 10 safest cars.
When it comes to getting a new car there are many features you may be considering; cost, fuel efficiency, and reliability are often high up the list. But one of the most important factors must be safety.
​
How is car safety measured?
The safety of a car is measured by The European New Car Assessment Programme, they put new vehicles through crash tests to measure how well they perform. Each vehicle is rewarded a star rating out of five, the more the stars the safer the vehicle. We have analysed the results and have put forward our top 10 picks for the safest cars available today.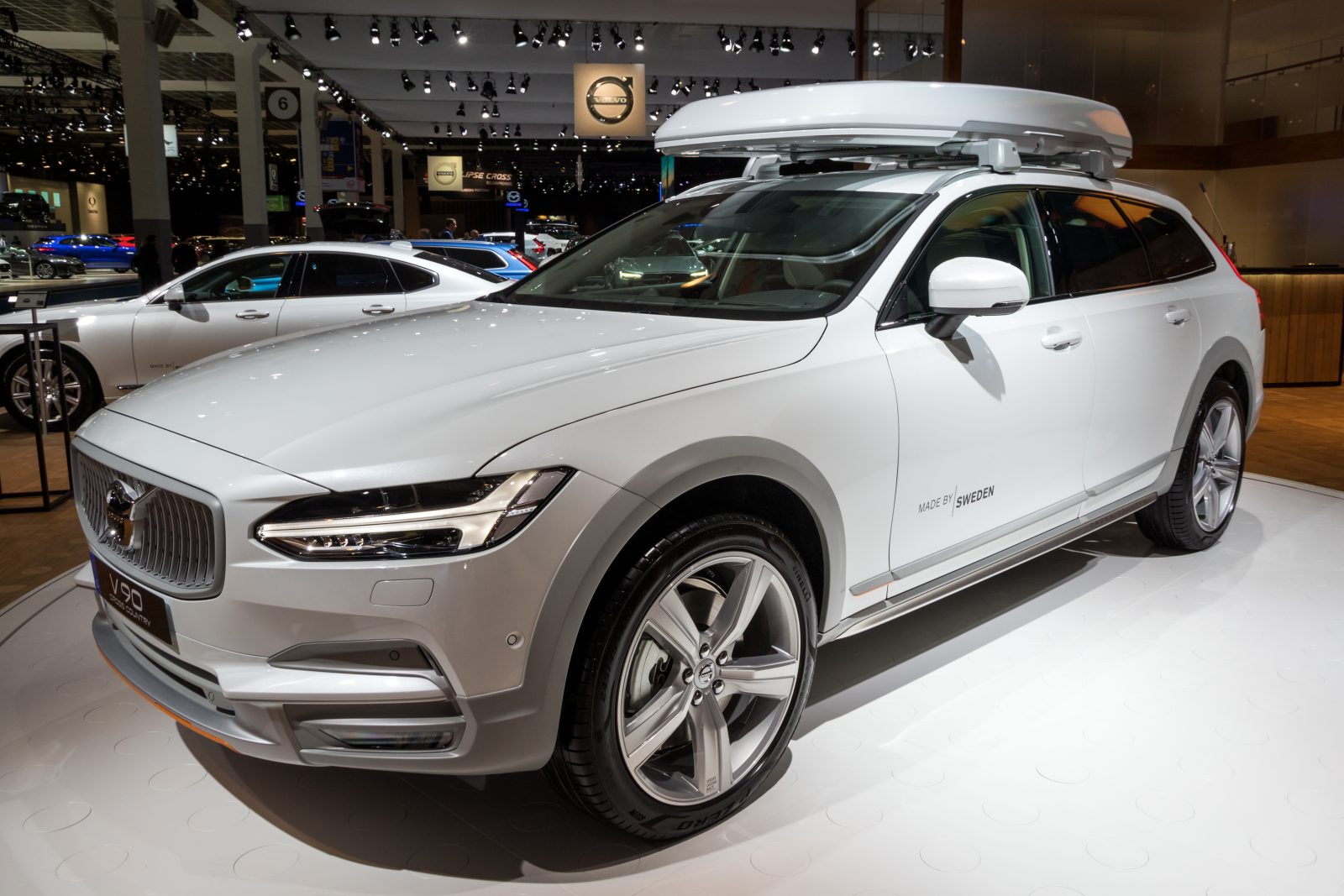 10th Place Volvo V90 / S90
Volvo is well known for making safe cars but how safe are the V90 and S90 in reality? Awarded the top 5 star rating from Euro NCAP and most impressively becoming the first models to score full points on the Autonomous Braking for Pedestrians test, these cars more than deserve their spot in our list.
Alongside standard features we come to expect from every car such as airbags and crumble zones, the V90 & S90 come with cutting edge technology such as driver assistance systems that help avoid collisions and support you with parking.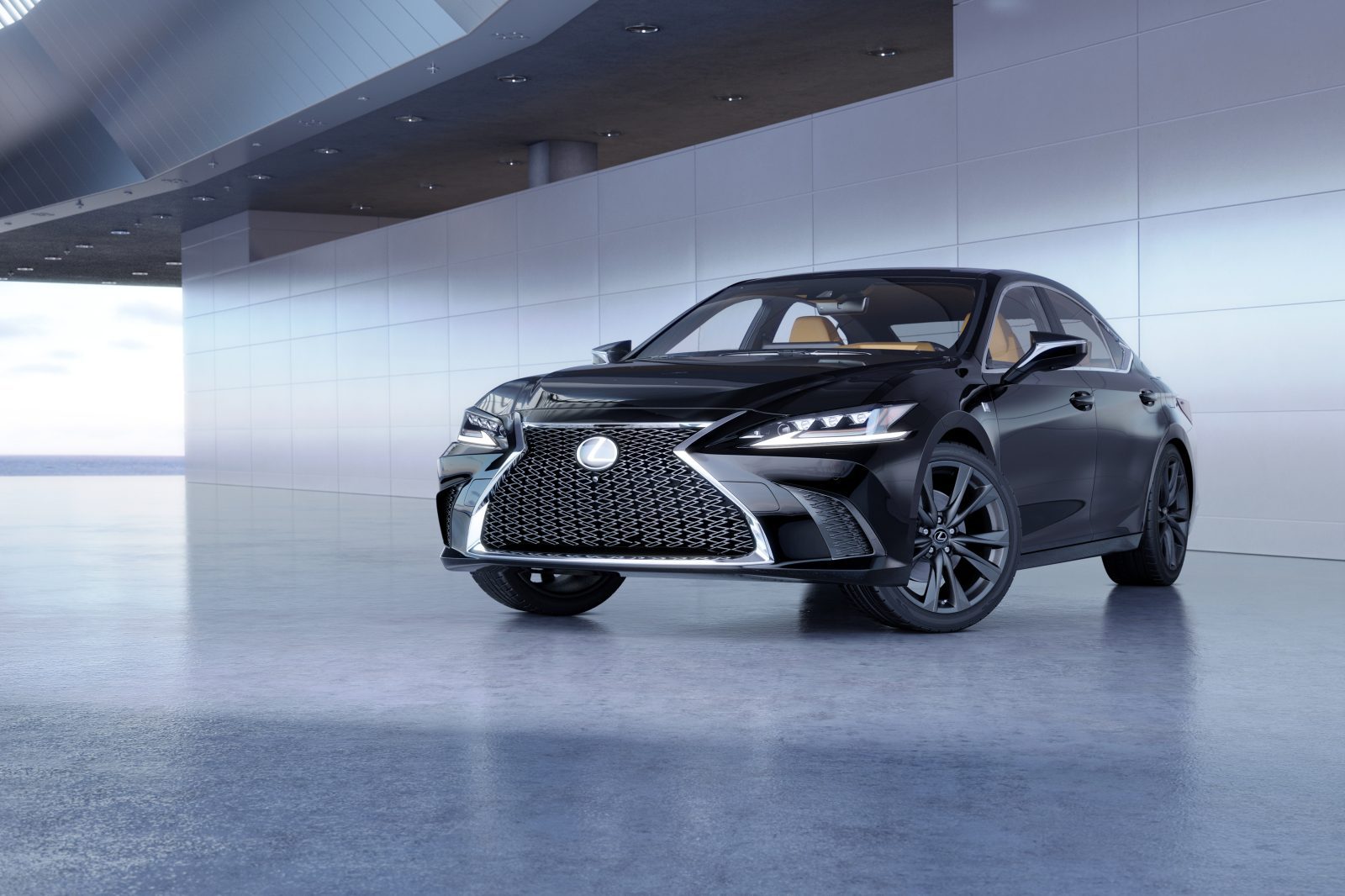 9th Place Lexus ES
If you're wondering whether the Lexus ES is a safe car then we're delighted to tell you it makes number 9 in our list. This luxury vehicle also received the top 5-star award from the Euro NCAP excelling in many categories but most notably in the side crash test.
Fitted with the Lexus Safe System +, the latest innovation in intelligent driving support, it is designed to address the three main causes of accidents: head-on collisions, accidental lane departures, and accidents at night. The new features do such a good job it has become one of the safest cars to drive.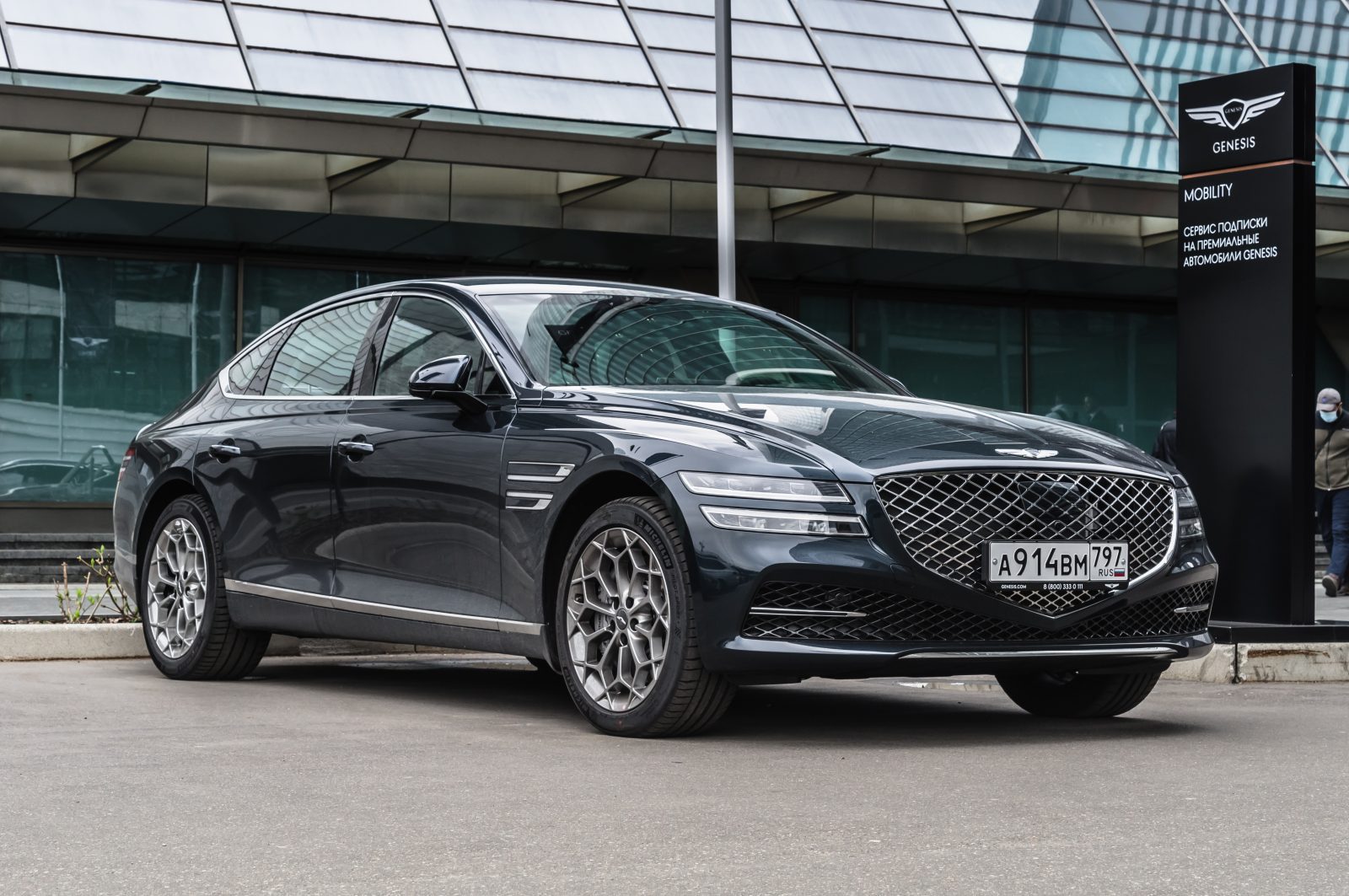 8th Place Genesis G80
This luxury SUV is one of the safest vehicles on the road. One of the newest brands to the UK, Hyundai's premium line is back and it's better than ever. Genesis aims to take Europe's luxury market by storm, but it clearly shows that safety is a priority for this brand.
Designed to protect the driver, passengers, and pedestrians alike, it is packed full of safety features. With 10 airbags, a safe exit assistance feature that won't allow doors to open when it senses moving objects in the blind spots, alongside driving technology such as lane-changing assistance and forward collision avoidance it's easy to see how the G80 was also awarded top 5 star rating by the Euro NCAP.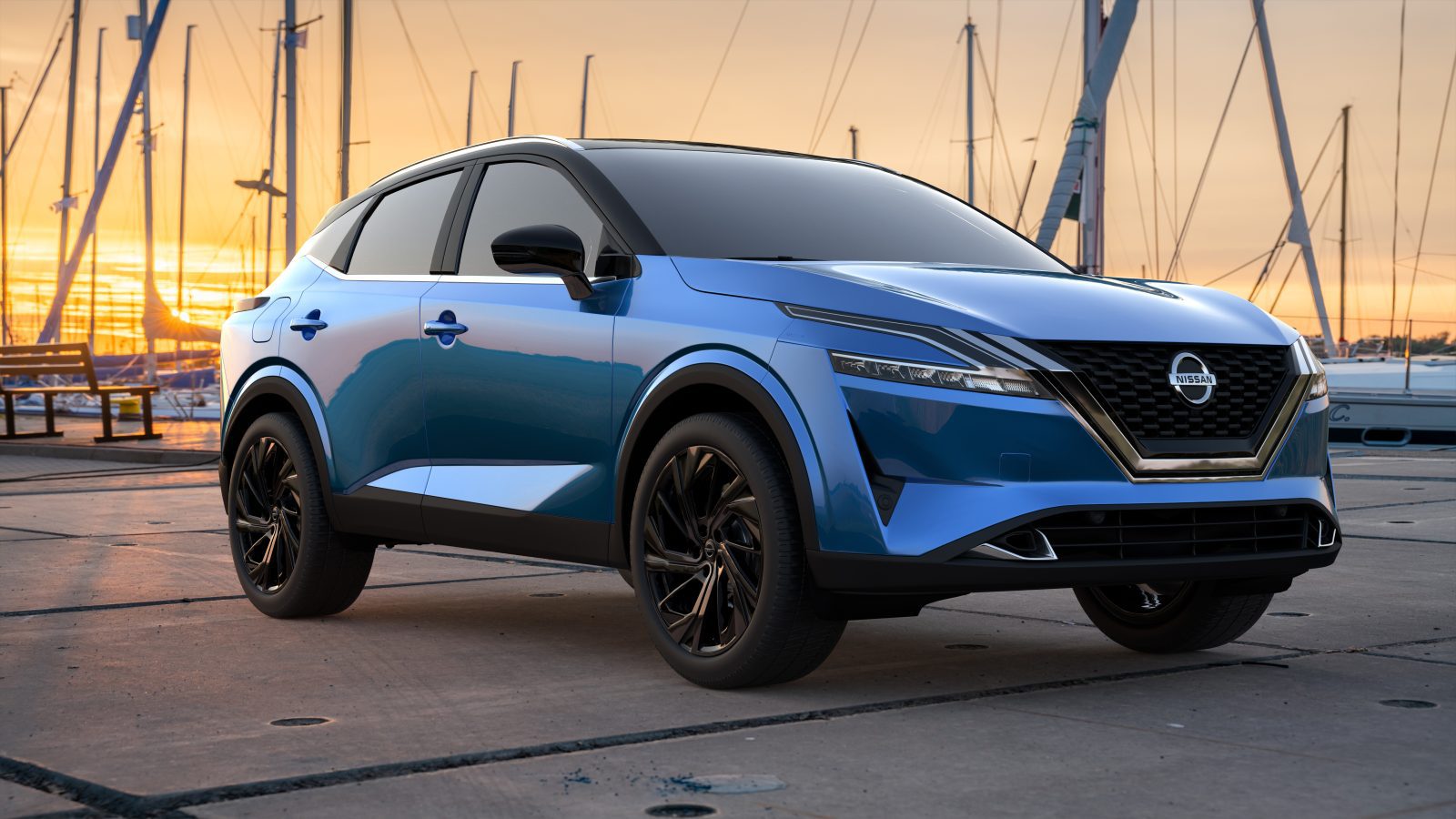 7th Place Nissan Qashqai
Coming in seventh, the Nissan Qashqai proves that safety doesn't have to come with a premium price tag. The super-popular Qashqai is the best-selling SUV/Crossover here in the UK and the fifth most popular car in the country overall in 2021. It also made it onto our list of best cars for commuting too!  Putting its popularity aside, you may be wondering is a Nissan Qashqai safe?
Known as the Safety Shield, the Qashqai hosts a whole suite of safety features designed to monitor, respond, and protect the driver and passengers. Some of the more exciting features are intelligent trace control which adjusts the brake pressure on each wheel to help keep you on the optimal line, and high beam assist which will automatically dip the lights when it detects another vehicle in order not to blind oncoming traffic.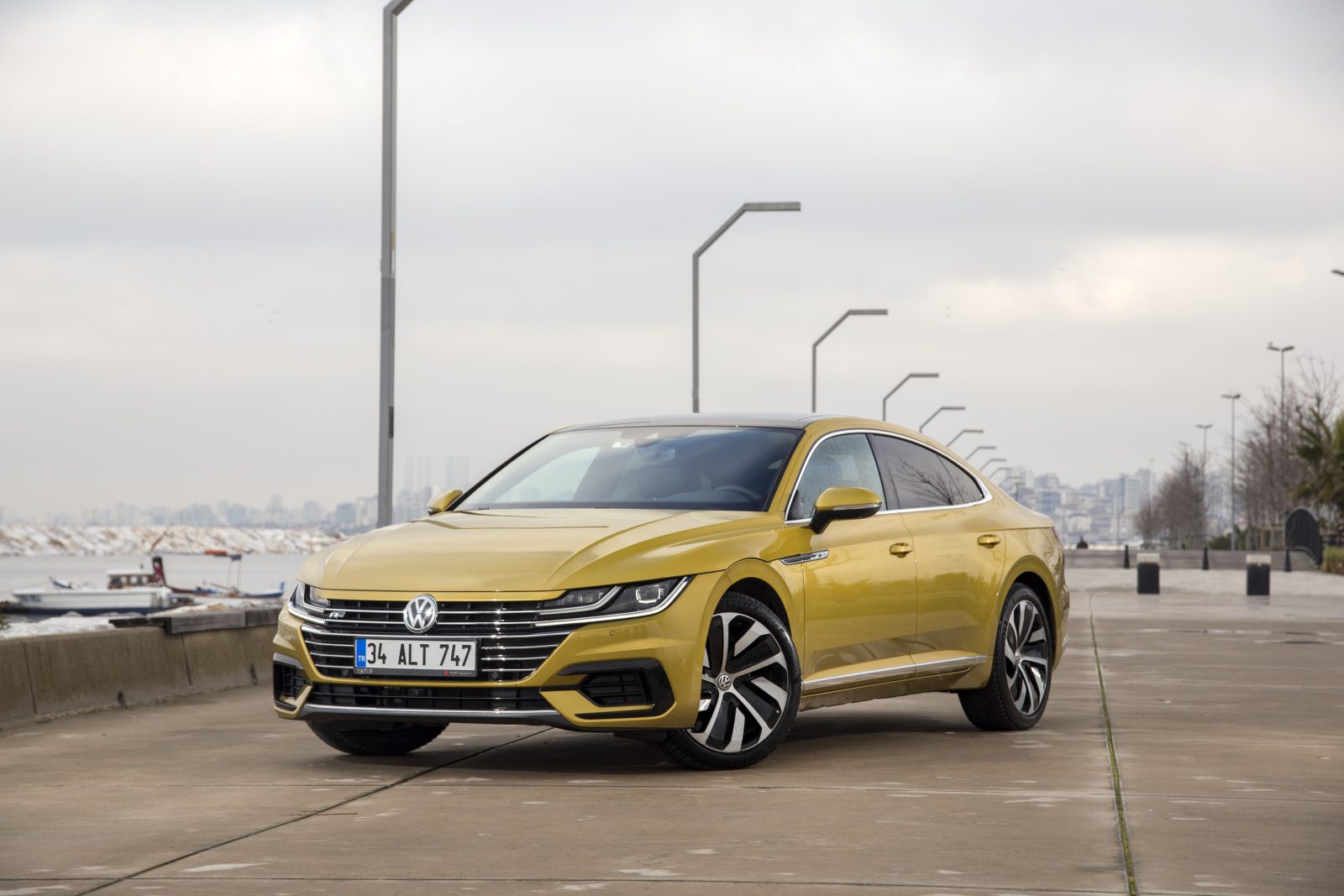 6th Place Vauxhall Arteon
The next car to make our list is the executive Vauxhall Arteon. Combining luxury with safety this Vauxhall has a long list of passive and active safety features designed to save lives and minimise serious injury.
Alongside standard safety features that we have come to expect, the Vauxhall also comes with predictive cruise control designed to keep you at a safe distance from other vehicles. You can also opt for the Travel Assist system which aids the driver in tiring driving situations such as motorways. Using the DSG Dual Clutch gearbox the Arteon deals with congestion and pesky start stop traffic effortlessly.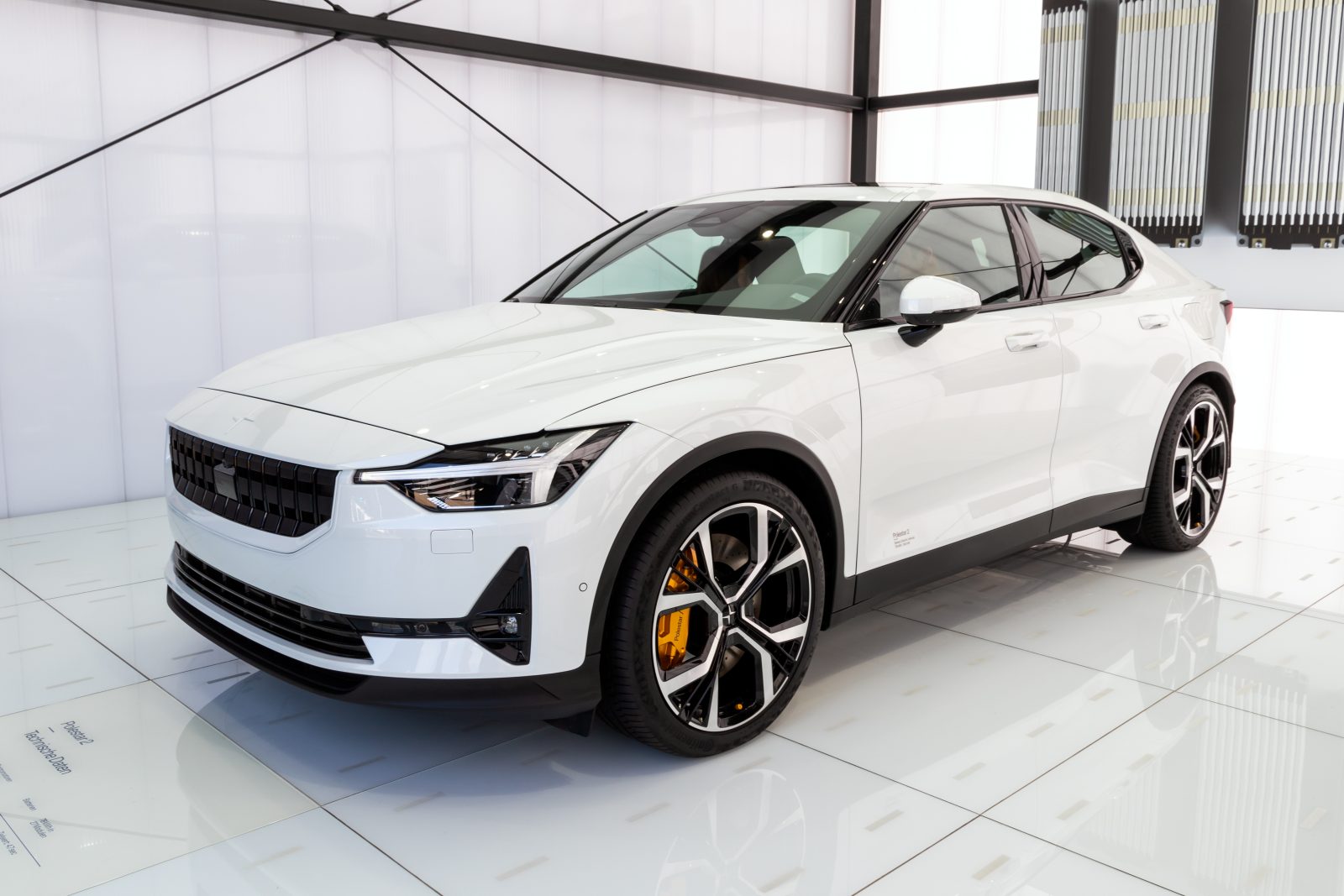 5th Place Polestar 2
If you've been considering getting an electric car on finance then look no further than this stunning motor. This futuristic car is currently the gold standard when it comes to safety in the hybrid and electric vehicle category. When crash tested the dummy readings indicated an excellent level of protection achieving the top 5-star rating.
The Polestar 2 benefits from an inner-side airbag, the only premium electric vehicle to have this safety feature. Its Safety Assistance suite is packed full of driving aids such as; run-off road mitigation, oncoming lane mitigation, post impact braking, and a lane keeping assistance. The vehicle also plays noises to alert pedestrians and cyclists of its presence. Packed full of safety features it's no wonder if performs so well in a crash test.
4th Place Volvo XC90
Volvo are back again to sit snug in the 4th position with their XC90. Volvo describe this stunning car as the "Plug-in hybrid SUV you trust to protect your family" and they have packed it full of cutting-edge technology to prove it can do just that.
The XC90 shares information with other vehicles sharing the Connected Safety feature, which provides real-time weather and traffic updates to anticipate possible dangers and adjust your driving route and even style to accommodate the changes. It also has lane assistance to keep you from swerving, reverse assistance, and collision avoidance technologies. Did you know the Volvo XC90 also features on our list of the best cars for golfers too?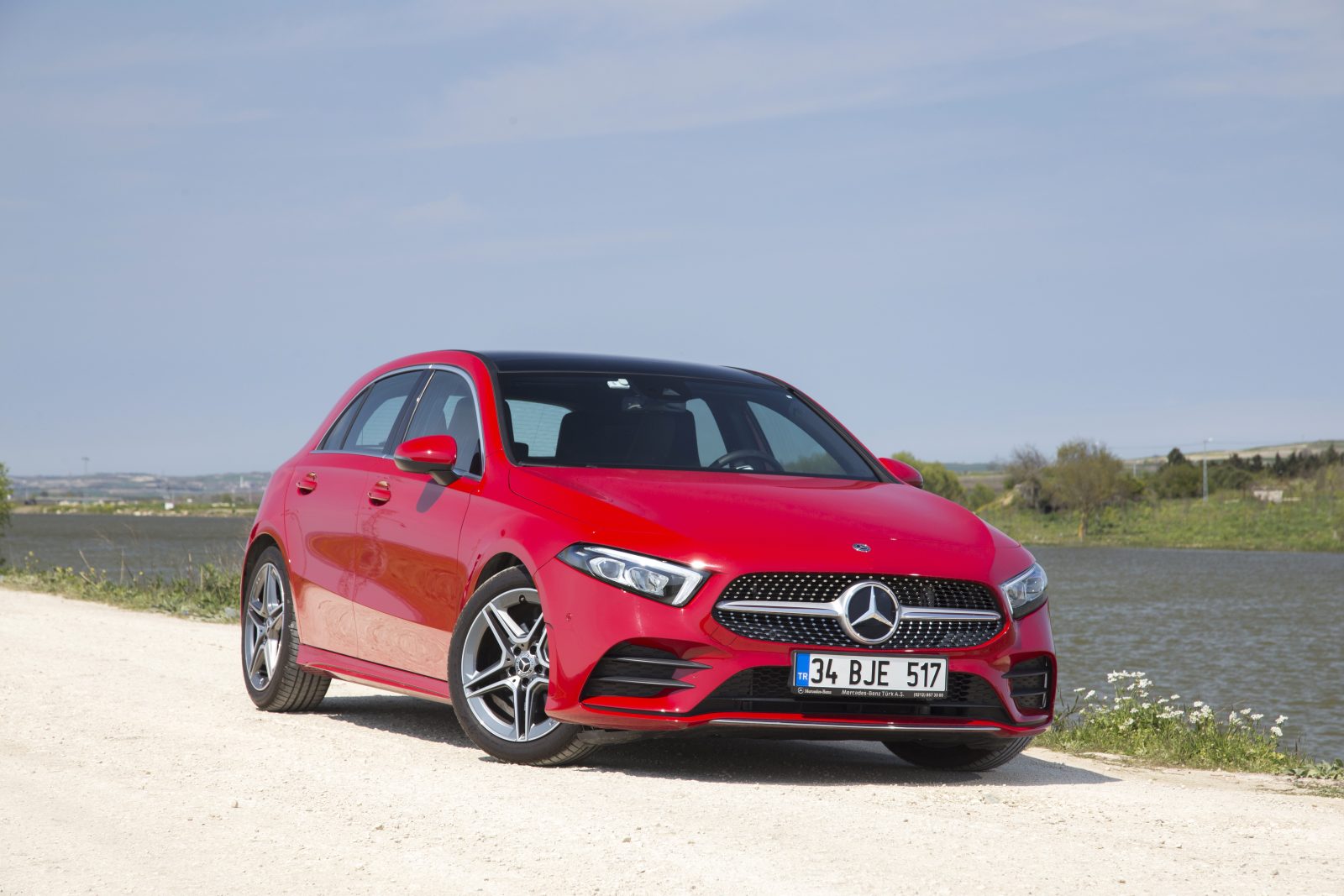 3rd Place Mercedes-Benz A-Class
Taking bronze place and the becoming the third safest car you can drive in the UK is the Mercedes-Benz A-Class. Packed full of safety features the A-Class gets top marks from the Euro NCAP with an excellent 5 star rating.
Helping the A-Class gain such a high position is the newly developed Attention Assist system by Mercedes. Attention Assist works by monitoring driving habits and making small adjustments to keep you and others safe. It can detect driver fatigue through small errors you and other fatigued drivers using the system make and will encourage you to take a break if it detects these signs.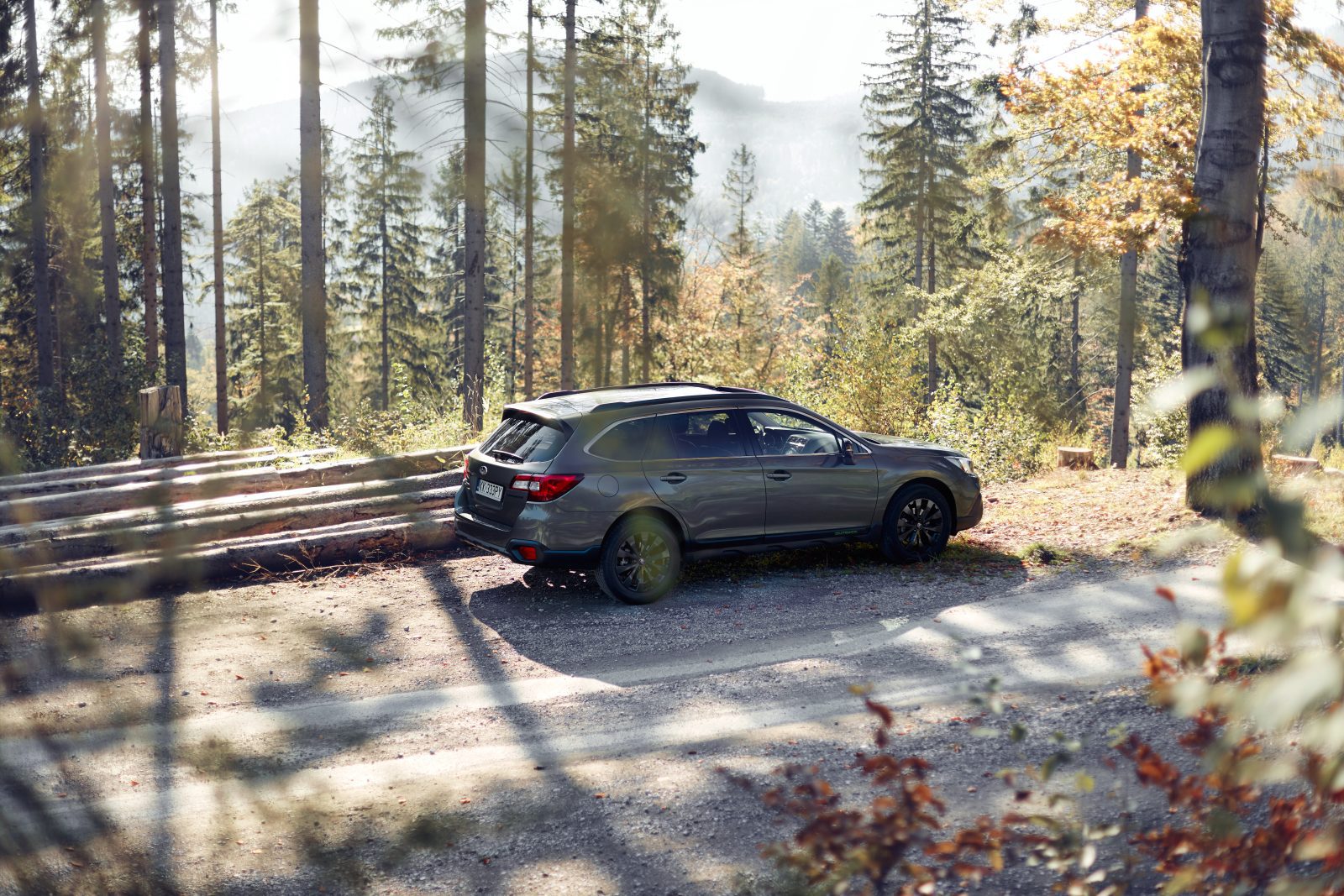 2nd Place Subaru Outback
Engineered for safe performance according to Subaru themselves, is it any wonder how the impressive Outback made it to second on our list of the safest cars? With a 5-star NCAP safety rating it's easy to see that driver and passenger safety has been a top priority when designing and building the Outback.
As standard you benefit from a huge range of passive and active safety features including the impressive EyeSight driver assist technology which has reduced the rate of rear-end collisions with injuries by 85%. Alongside Subaru's Rear Vehicle Detection to make driving on all surfaces and condition a breeze, and all the standard features we've come to appreciate in new cars, the Outback is a worthy runner up and a car you are sure to feel safe and secure in.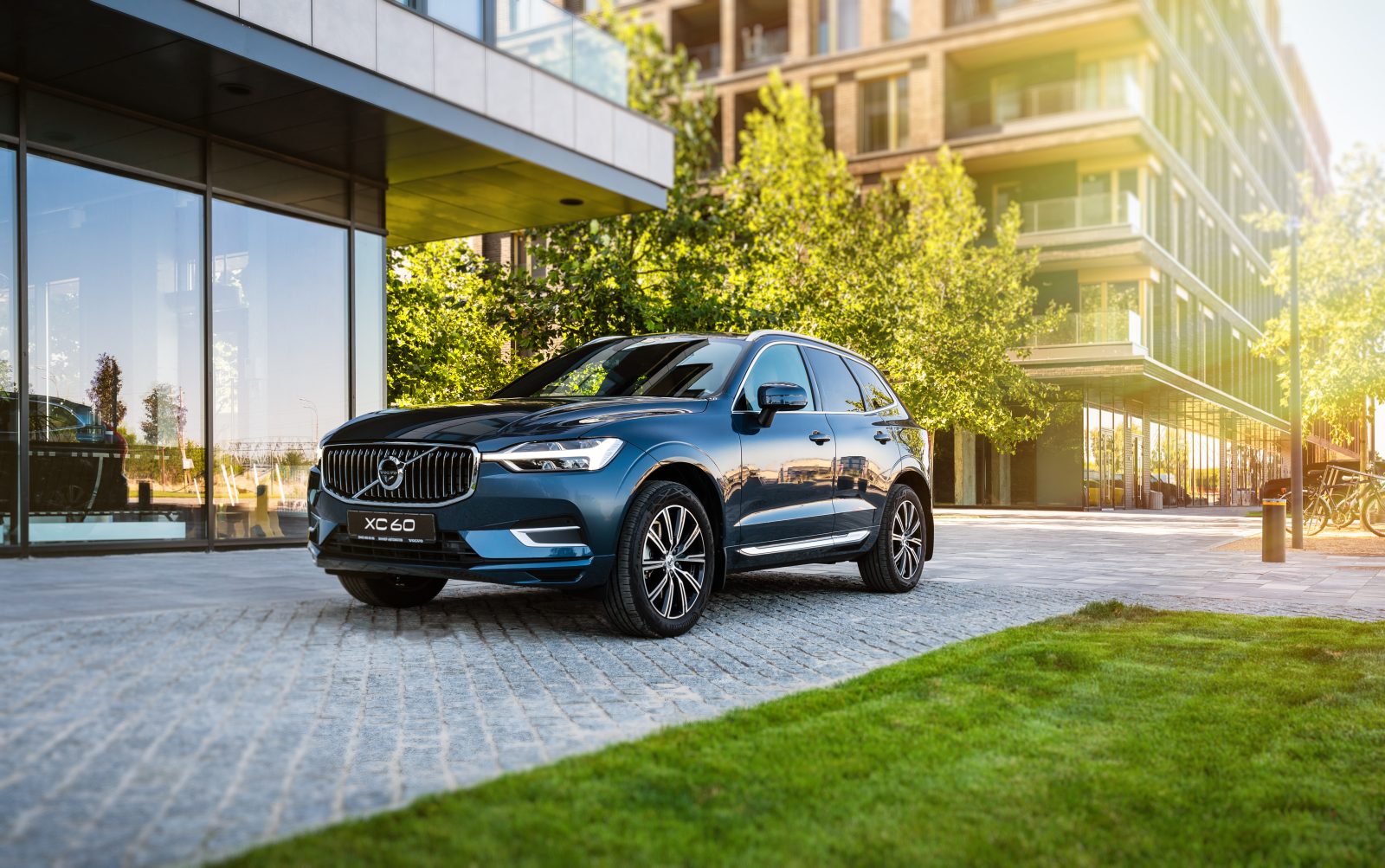 WINNER of the Safest Car: Volvo XC60
Taking the top spot and winning the award for the safest car is the Volvo XC60. Volvo have appeared on this list more than any other and it winning may not be a complete surprise but their reputation over safety is well deserved. Despite other brands claiming to make the safest car, it's still Volvo that seems to be top of the class at the NCAP school. Volvo have the most ambitious vision in the whole industry; that no one should be killed or seriously injured in a new Volvo. And it's not just words, they really do follow through.
If you've been wondering whether Volvo's are really the safest cars then the XC60 is here to erase any doubt. The Guardian labelled it 'the safest car on the planet' and there are a multitude of reasons as to why. With a 98% score for adult occupant protection, it's difficult not to be impressed. The XC60 features all the innovative technology we expect to see in a safe car with autonomous emergency braking, lane mitigation, and steer assist. You can also opt for the Pilot Assist feature which will allow the vehicle to drive within its lane on a motorway up to 80mph.
What about the Tesla Model 3?
The poster child of electric driving, Tesla knew early on it had to get the safety elements right. Tesla themselves claim that their vehicles are engineered to be the safest in the world. But how safe is the Tesla Model 3 in reality?
As you will have noticed the Model 3 did not make the top 10 of The Euro NCAP crash test results. However, it still scored 5/5 and is an exceptionally safe car. When tested by the NHTSA it achieved the lowest probability of injury of any vehicle, a badge of honour that the Model 3 wears proudly. They built this car with all its heaviest components residing in the centre increasing stability and reducing the risk of flipping.
Onboard it is packed full of features designed to keep the driver, passengers, and pedestrians safe. With eight cameras providing a complete 360 degree of visibility and an additional twelve ultrasonic sensors, the Model 3 has exceptional awareness that allows it to apply safety elements such as automatic emergency breaking, collision warnings and steering correction should the driver not be reacting in time.
Special Mention: Mercedes-EQ EQS
If budget is no problem, then this car could be the one for you. With an exceptional driving assistance package that will intervene for driving safety the Mercedes-EQ EQS is packed full of intelligent features including predictive speed monitoring, active steering assistance, traffic sign aid, lane-keeping technology, and of course emergency stop. The EQ EQS also features an attention assist system which displays a warning message prompting the driver to take a break if it detects signs of drowsiness and distraction.
This car is so safe it will feature its own drive-pilot mode. Expected to be available in 2022, the new drive pilot feature will allow the car to drive itself so the driver can catch up with emails or browse the internet. Expected to only be allowed on suitable sections of the German motorway and high-density traffic areas to begin with, it is a huge step towards the future of car automation and driverless driving.
Premium luxury comes at a price though, with this model starting at £99,995 brand new. As it's just been released there aren't any second-hand models to price up just yet, but it's safe to say this is the most expensive safest cars featured here.