If you're a keen golfer and are looking for the best cars for carrying golf clubs, our latest blog is perfect for you! This type of sport brings a lot of luggage to the table and means you'll have to consider how much room you'll need. If you're looking to get a car on finance, it's important that you look for a car that is enough to carry golf clubs, your trolley and any other golfing equipment you may need too. The belong below has been designed to help you pick the best car for golf clubs and make your tee-off that little bit easier.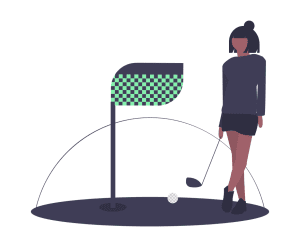 What are the best cars for golfers UK?
Skoda Octavia
Range Rover Sport
Mercedes-Benz E-Class Estate
Audi A5
BMW 1 Series
Volvo XC90
Dacia Sandero Stepway
Volkswagen Polo
1. Skoda Octavia 
The Skoda Octavia has been featured on many of our lists! From the best-used cars for under £10k to the biggest MPG cars, the Skoda Octavia really does have to all! Its fuel-efficient engines mean you can enjoy those weekend golf trips without worry and the large boot space means packing the car won't be an issue either. Both the hatchback and estate versions offer impressive boot space so you could consider both options. The Octavia also comes with an elegant body style, solid build quality and up-to-date technology which makes it a great all-rounder.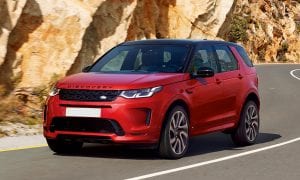 2. Range Rover Sport
When it comes to the best cars for golf clubs, they usually share a lot of their features with family cars and even the best cars for dog owners. When a large boot space is key, the Range Rover Sport can be one of the best! It's a classic golfer's choice and you'll no doubt see many of them around the course car park. It's no doubt that the Range Rover Sport is one of the more luxurious choices on our list and will easily meet your golfing needs.
3. Mercedes-Benz E-Class Estate
Along the same lines as a Range Rover Sport, the Mercedes-Benz E-Class is another great option for people who want to get a car that suits their golfing hobby but also offers a more premium badge. The wide boot means that it can handle all your equipment and the low boot lip enables easy access. Just like many Mercedes-Benz models, the interior is made from impressive, hard-wearing materials which can also make it ideal for transporting luggage.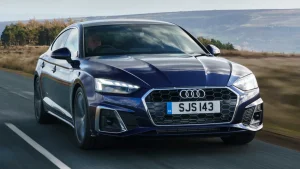 4. Audi A5
The Audi A5 is one of our favourite cars for carrying golf clubs! The sporty styling makes it feel more upmarket than it is and the boot could easily accommodate two sets of golf clubs which makes it the perfect companion for a weekend trip with friends! There are plenty of engine choices to choose from and we're sure there's an Audi A5 for every type of driver! Pair the versatility of the Audi A5 with its sleek interior and you've got a perfect golfer's car.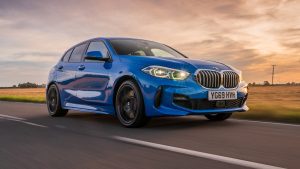 5. BMW 1 Series
If you're after something a little more compact, the BMW 1 Series could be the perfect car for you! When it comes to the best cars for golf clubs and trolleys, you don't have to buy the biggest car on the market. The BMW Series 1 is big enough to accommodate your equipment without taking up too much room on the road. You can also choose from both 3-door and 5-door variants, depending on what you need from your vehicle.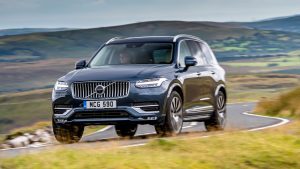 6. Volvo XC90
Did you know that the Volvo XC90 is one of the safest cars you can buy? This is why the XC90 can make a great addition to your life and has enough room for the full family. As a golfer's car, it offers a huge amount of space and a massive load capacity of 1,951 litres! This model comes with plenty of technology as standard and a high amount of equipment too. The latest versions of the XC90 offer great fuel efficiency and safety technology so you can b assured you're getting a good deal for your budget.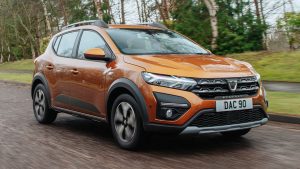 7. Dacia Sandero Stepway
You may be surprised to see the Dacia Sandero on our list of the best cars for golf clubs as it can also be one of the top cars for beginners to get! The Dacia Sandero is a great choice if you're after a golfers car on a budget. It's not the most exciting car but in terms of practicality, it certainly should not be overlooked. It's one of the cheapest brand-new cars you can buy on the market and a low APR used car finance deal would help you save even more money!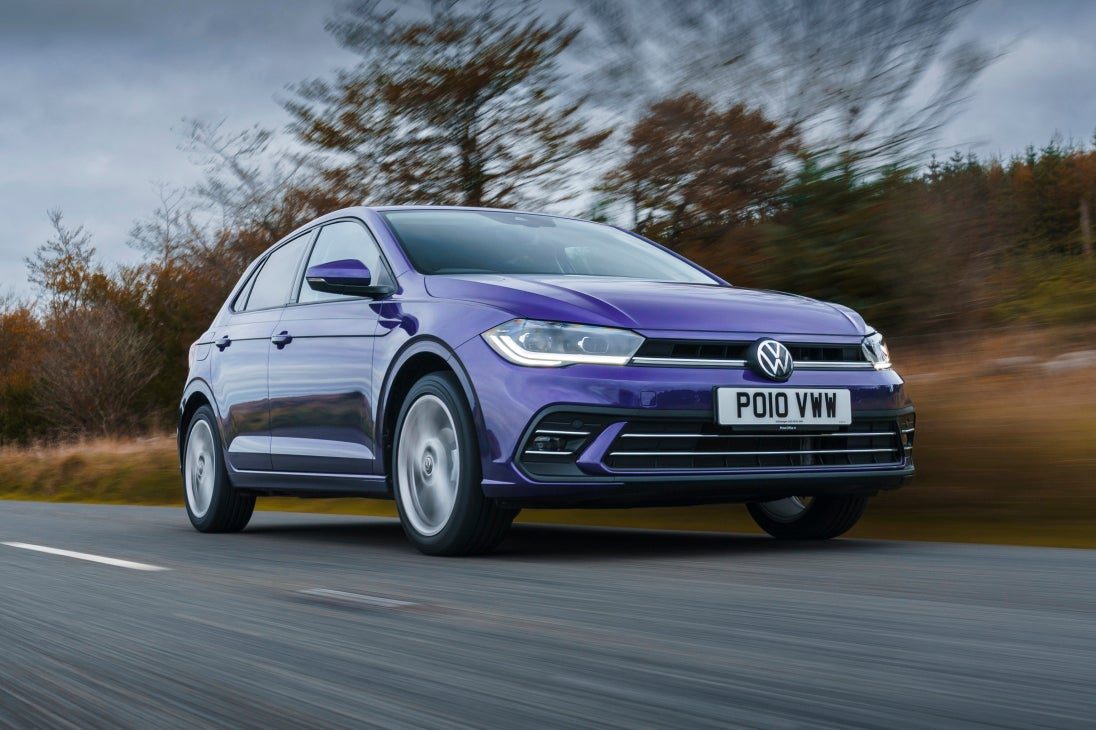 8. Volkswagen Polo
The Volkswagen Polo has long been a favourite here at UK Car Finance! It's featured on many of our lists as it's just so versatile! Now, the Polo is also considered one of the best cars for golfers UK too! The latest facelift brings a sleek and stylish look with some impressive added features. The Volkswagen Polo is great if you're just starting out in your golfing venture and don't want to commit to a car that is all about the clubs. However, the Volkwagen Polo could comfortably fit a trolley and clubs and still have room for passengers too.