Which is the best family car to buy 2022?
Families will need different requirements when looking for their next car. Things such as the size of your family, the space you need and how often you use your vehicle can all contribute to what sort of car you buy. SUVs such as the Nissan Qashqai are top-rated for growing families, hatchbacks like the Volkswagen Golf have been loved for years and more luxurious electric family cars such as the Tesla Model 3 are becoming increasingly more common on the roads.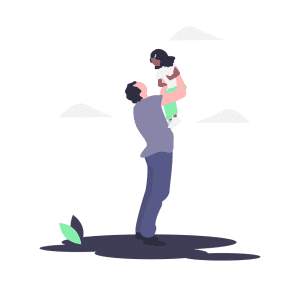 We've put together a list of the best family cars 2022 to help you find the one that's right for you. We've included a range of different types for varying budgets so you can find your next car quicker than you thought! In no particular order (as we'd hate to be biased), here are the best family cars to buy 2022…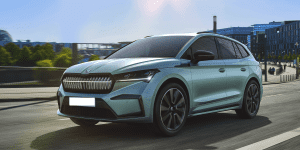 The Skoda Enyaq iV was only released in the UK in February 2022 and it really hit the ground running as Skoda's first ever electric car. In that time, it's featured on our list of the best cars for towing, won Parker's Best Car of the Year title and now is one of our best electric family cars you can buy – wow! The Skoda Enya iV is a really impressive electric car. It's a mid-size SUV that can suit a range of drivers. The Enyaq iV has an impressive electric car range of 256 miles and has a choice of two punchy 60kWh or 80kWh electric motors. To look at, the Enyaq's design is sleek and futuristic and it's the same with the interior too. There is a massive 585-litre boot and no boot lip to make loading and unloading for those family road trips a doddle.
The SEAT Leon is a great family car and it's one of the best cars you can buy for under £10k! So if you're looking for a family car on a budget, this could be the one for you. The Leon can offer impressive fuel economy, comfort and excellent build quality. The previous version of the Leon was a favourite amongst many families so the newest version hasn't changed too much. The interior has gained more legroom in the reader and higher build quality to the components and design. If hybrid cars are more your thing, the hybrid version offers 38 miles of all-electric driving. Alternatively, the petrol and diesel options are excellent and can suit a number of driving styles.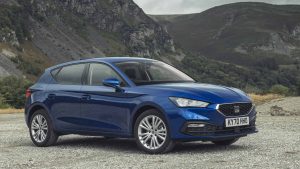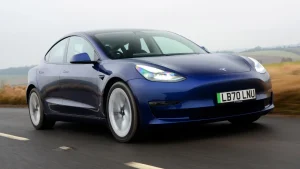 The popularity of Teslas is on the rise and the Model 3 is no exception. The Tesla Model 3 is one of our best cars for commuting and also one of the safest cars you can buy which makes it a great contender for the best family car. The Tesla Model 3 is an electric car that really packs a punch! So much so, that it was one of the best-selling cars of the year 2021 and is now also the best-selling EV ever! There's no need to worry about range anxiety as it has a range of around 374 miles on a full charge. It's hard for pretty much any car to compete with Tesla's interior design and features, to be honest. The Tesla Model 3 benefits from a sleek, large touchscreen console, autopilot mode, a dedicated surcharger network, dog mode to keep your furry friend cool and much much more!
Another Skoda to feature on our list is the mid-size estate, the Skoda Octavia. The Octavia has been a firm favourite with family car drivers for a number of years and also is one of the best MPG cars you can buy! It has plenty of room for the full family, boasts a comfortable ride and is cheap to run. The hatchback version is impressive but if you're after more boot space, it's worth upgrading to the Estate with a massive 640-litre boot space! We believe Skoda designed the Octavia with the family in mind and added extra features such as the waste bins in the doors, double-sided boot liner and folding tables on the seat backs. If you're a keen golfer too, we recommend it as one of our favourite cars for carrying golf clubs!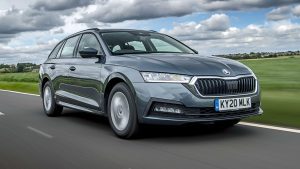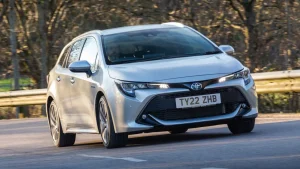 The Toyota Corolla is a great contender for the best hybrid family car – it benefits from low fuel consumption, a comfortable ride and it's super eco-friendly! Compared to some of the cars on our list, it can be a little more cramped in the back and may suit younger families better but it shouldn't be overlooked! Connectivity has recently been improved with an eight-inch touchscreen that has Apple Car Play and Android Auto as standard now. The Corolla builds on the previous Auris and has improved the ride and handling. The Corolla also benefits from Toyota's reputation for reliability so you can have that added peace of mind from your next family car purchase. 
Now in its 8th generation, the Volkswagen Golf makes the list of best family cars every year! It is well loved by UK drivers and each new generation brings something different. The latest version is available in a whole range of options; the Golf 8, Golf 8 Estate, an all-electric e-Golf, a hybrid Golf CTE or the Style eHybrid! The Golf is a spacious and well-built family car with a range of economical engines. Its enjoyable to drive and the handling is agile, making a comfortable journey for all. It has a reasonable sized boot and handy underfloor storage area for all your family needs! On the inside, the interior is built with high quality material and has a generous list of standard equipment. Overall, it's an ideal small family car with plenty of options!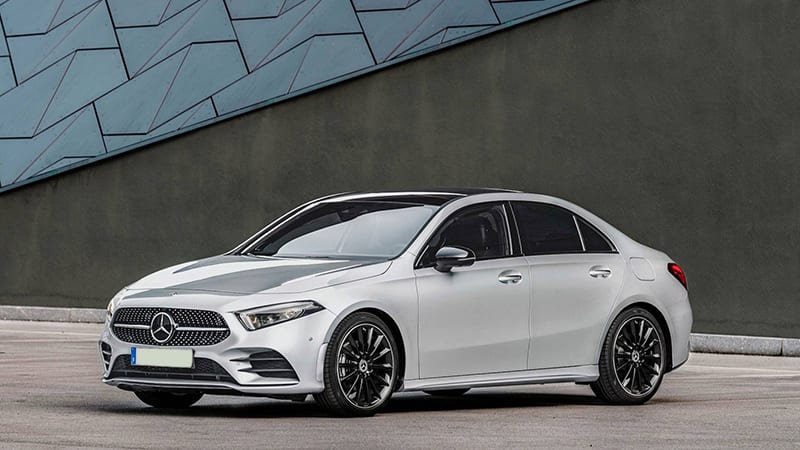 If you're looking for a family car which will make other drivers jealous of the prestigious badge, then the Mercedes A-Class could be perfect for you! It's an upmarket family hatchback which provides good space for passengers in a beautiful interior. The latest generation is more practical than ever and comes with some impressive on-board technology. The A-Class is easy to live with and can easily handle both country roads and long motorway journeys and delivers a sound driving experience overall. The A-class is the cheapest in the Mercedes range but it doesn't lag behind when it comes to style and luxurious interior.
The Qashqai really was designed with the family in mind and it has been a family favourite for a number of years. The Qashqai is a small SUV that makes a great family car. It's a comfy, spacious and practical car which won't break the bank and it's also cheap to run too! It provides a good driving experience, with low noise levels and a comfortable ride for all. There are four engines available, with the 1.5 dCi diesel being the most economical.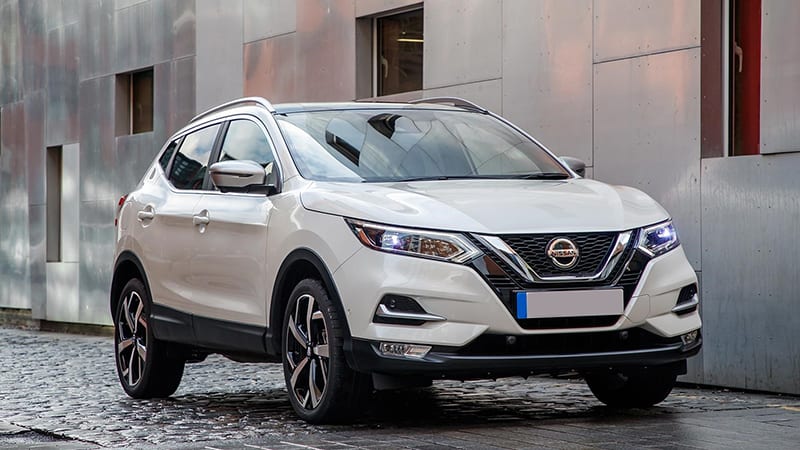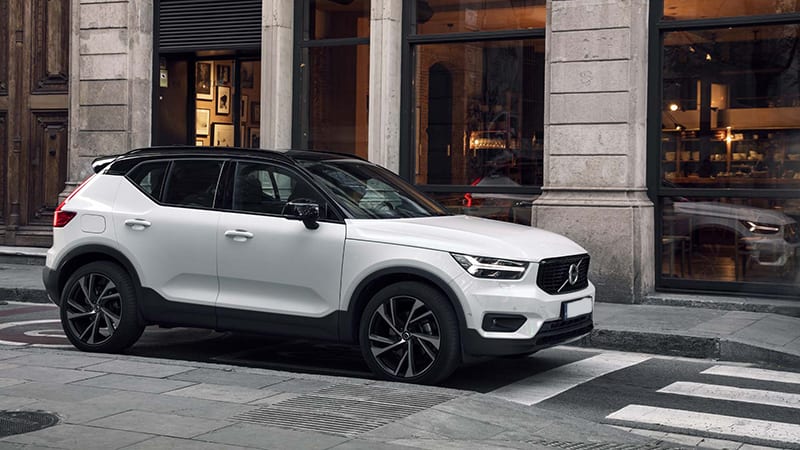 The Volvo XC40 is one of the safest cars you can buy, which is perfect for the family! In the most stringent 2018 Euro NCAP crash test, it scored a full five stars! It mixes style, space and comfort with an affordable price tag. The exterior is large and has funky styling whilst the interior is smart-looking and spacious. There is plenty of room in the front and the back which is great for tall adults or a growing family.
Citroen Grand C4 Space Tourer
No list of the best family cars would be complete without a seven seater for bigger families! The Citroen Grand C4 Space Tourer is one of the best seven seat MVP's and the interior has been designed for family life. When you fold down the back seats you've got a boot which is about the size of a Volkswagen Golf! There is an automatic version which is one of the best seven seater automatic cars on the market! Most cars that are practical aren't stylish, but the C4 SpaceTourer brings a more luxurious feel in the range-topping Flair model.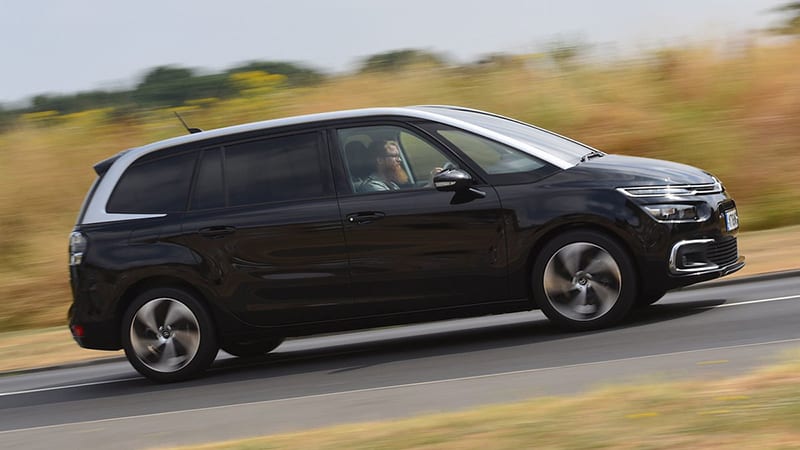 Car finance for family cars
Looking for an affordable way to fund your next family car purchase? Look no further than UK Car Finance! Make a no-obligation application with us today with no harm to your credit score!