Finding a car that can accommodate your child's car seats can be tricky, especially if you're looking for the best cars for 3 child seats. As a parent, it's your priority to make sure
your children are safe in the car
and the right car with the right car seat fitting is key when you have a young family. Our latest blog looks to explore the best cars for child seats to help make your decision a little easier. Let's take a look at the best cars for child seats 2022.
What are the best cars for child seats? 
Audi Q7
Citroen Berlingo
Tesla Model X
Peugeot 3008
Skoda Kodiaq
Hyundai Santa Fe
Mercedes GLB
Land Rover Discovery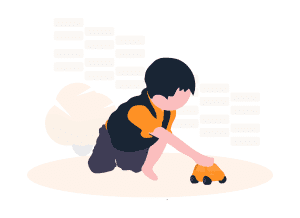 1. Audi Q7
The Audi Q7 is a great choice for anyone looking for extra space for child car seats. Not only does the Audi Q7 also feature on our list of the best cars for tall people but it also makes a great family car. The Audi Q7 has enough room for 3 child car seats to fit in and includes ISOFIX child mounting points. Not only is the Q7 spacious and practical but it's one of the most luxurious cars on our list. Everything about the Q7 feels refined and upmarket and it's bound to keep everyone on board happy.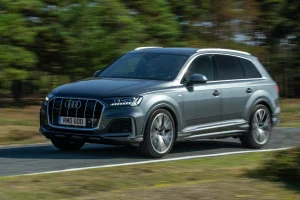 2. Citroen Berlingo
The Citroen Berlingo is one of the cheapest vans you can buy but as a practical MPV, this van can suit a range of different drivers. We especially like the Citroen Berlingo simply for how versatile it is. As it's a van-based people carrier, there's plenty of space in the middle row to fit 3 car seats easily and also a huge boot space so you don't need to compromise on luggage or passengers! We admit it's not the best-looking vehicle on the list of best cars for child seats but it has had a facelift in recent years makes it more appealing!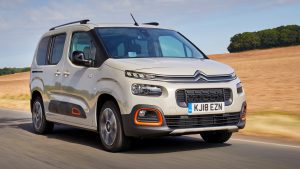 3. Tesla Model X
The Tesla Model X has one of the longest electric car ranges around, with a full charge going you around 360 miles. No list of the best cars for 3 child seats would be complete without an electric car to add to the mix and the Tesla Model X is simply one of the very best. The Model X can come in five, six or seven-seat versions and never skimps on space. It is one of the most expensive electric cars around but if you secure a low-rate car finance package you could make your dream a reality!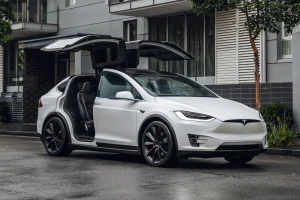 4. Peugeot 3008
The Peugeot 3008 is a small SUV which packs a punch! It's easier to drive and more stylish than its rivals and is also really versatile for family life. The Peugeot 3008, unfortunately, can't sit 3 child car seats next to each other but can accommodate two in the back and one in the front passenger seat with ISOFIX fittings. The boot size is really impressive with a whopping 520-litre boot which is ideal for long family road trips!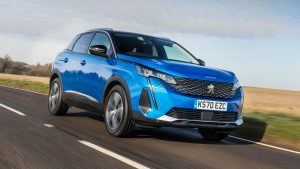 5. Skoda Kodiaq
The Skoda Kodiaq is one of our best family cars to buy and it definitely should be on your list if you're looking for a new car. Not only is it well equipped and great value for money but it also comes with Skoda's 5-year warranty for added peace of mind! You can choose from either 5 or 7 seats and plenty of room throughout. For the driver, you'll appreciate the interior which feels classy and well-designed and also sits comfortably on the road.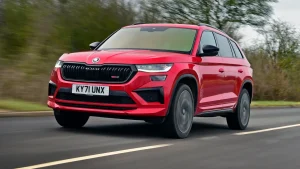 6. Hyundai Santa Fe
The Hyundai Santa Fe is a well-presented, seven-seater car. This large SUV is a great choice for any family and can accommodate 3 child seats in the second-row seats. The Hyundai Santa Fe has some great features too such as an electronic button to move the passenger seat forwards or backwards to create more room without having to get out of the car. As far as the best cars for child seats goes, the Sante Fe is certainly a strong contender.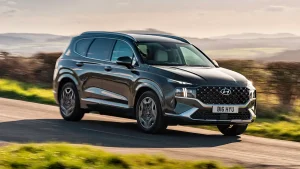 7. Mercedes GLB
If you're looking for a seven-seater with a premium badge, the Mercedes GLB could be the perfect car for you. It's actually the smallest seven-seater in the Mercedes lineup but should not be overlooked. The GLB can securely fasten 4 car seats thanks to its ISOFIX fittings. For us, the GLB really stands out due to its sleek design, spacious cabin and modern touches.
8. Land Rover Discovery
If you're looking for a car that is adventurous and spacious with a premium feel, the Land Rover Discovery is a great choice. We've recently featured the Discovery on our list of the best cars for dogs and dog owners too so you can keep the whole family happy! The Discovery isn't the cheapest car here but it is worth the money. The Land Rover Discovery is an SUV with a high-quality interior, comfortable drive and a capable off-roader.
Looking to finance a car for your family?
We can help you finance one of our best cars for child seats with affordable monthly payments and low rate APR! With no deposit needed and 100s of dealers to choose from, let us put you in the driving seat.