If you're reading this, you're probably sick of cars that aren't fit for purpose. When you're over 6ft, the best cars for tall people can be a struggle to come across. It's hard to know what key factors to look for and will need to test drive many different cars to see which is suitable for your height. However, this is no longer the case. use our list of the best cars for tall people to find the car that is right for you and get a low-rate car finance deal to go with it! Our list also includes a range of different cars for different budgets, so whatever you're looking for, we can help you! Lets take a look.
Best cars for tall drivers:
Citroen Berlingo
Land Rover Discovery
BMW i3
Volkswagen Tiguan
Skoda Octavia
Audi Q7
Hyundai i20
Volvo XC40
Mercedes-Benz GLE
Nissan Note
It's no surprise that the Citroen Berlingo made it to our list of the best cars for tall people. If headroom is your top priority, the Berling should definitely make the shortlist. The Citroen Berlingo might not be the best-looking car on our list but it is certainly up there with the best when it comes to practicality. However, the latest version of the Berlingo now comes in a fully electric version with a newer, sleek styling. The Citroen Berlingo can also provide a massive 90-litre storage area in the passenger headspace so no tall person will ever be short of headroom. If you're after an electric car that is great for tall people, the Berlingo is one of the most eco-friendly vans around.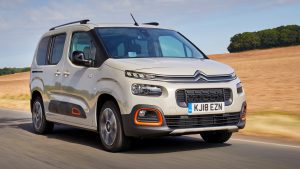 Land Rover have always been known for being a spacious family car, with plenty of room to store everything you need. It is also well known for its impressive headspace, with enough room for going off road and not hitting your head! Which is inevitably what the Land Rover brand is known for. You can also comfortably fit up to 7 people in the Land Rover Discovery. The first two rows of seats are great for adults of any height but the back row of seats is recommended for children only.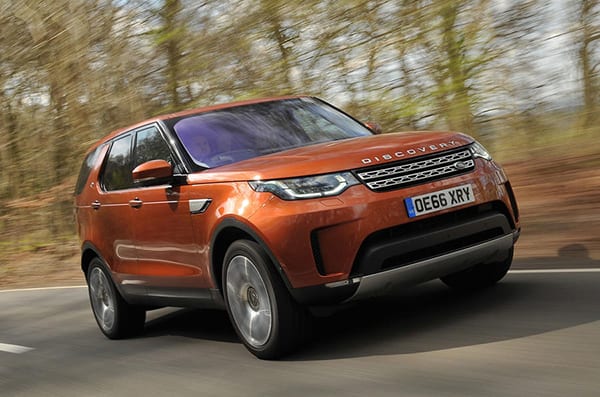 You may be surprised to see the BMW i3 on our list of the best cars for tall people due to its compact design. However, not every tall driver needs masses of interior space. And, no list would be complete without an EV for the more eco-conscious amongst us. It can be hard to find an EV that won't break the bank but the BMW i3 does exactly that. You can buy an electric car like the BMW i3 for under £10k and also have enough room for the tallest of drivers. The BMW i3 makes a great city car and has an electric range of 153 miles.
One of our more affordable and practical cars on the list is the Volkswagen Tiguan. The VW Tiguan is one of the most popular SUVs in Europe and is well loved amongst drivers. It has all the aspects that people love about the Golf but with a higher sitting position and extra headroom. It has an impressive amount of headroom in both the front and back and a good selection of petrol and diesel engine. The Tiguan has some new high-tech touches which make it rival some of the more up-market cars on the list.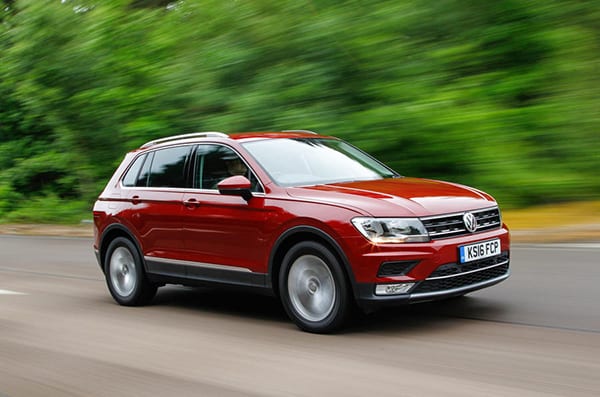 The great thing about the Skoda Octavia is that it's just so versatile! Not only is it a car you can buy for under £10k but it's also great for the daily commute. The Octavia is one of the best MPG cars of any on our list and can suit tall drivers, too! Whether you're being the wheel or a passenger, the Skoda Octavia can offer more than enough leg and headroom. The cabin itself offers lots of space and also provides a large boot for any additional luggage. Newer models come with a whole range of great features and technology as standard; such as heated door mirrors, rear parking sensors and automatic lights.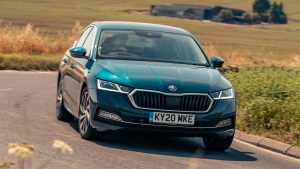 One of the most advanced seven-seater SUVs is the Audi Q7. It is definitely up there with our most spacious, with a large amount of head and leg room in the front and back. Even though the Q7 is quite large, it's very comfortable and easy to drive! You can fit in up to seven people, with 5 adults sitting comfortably in the two front seats and two children in the back seats.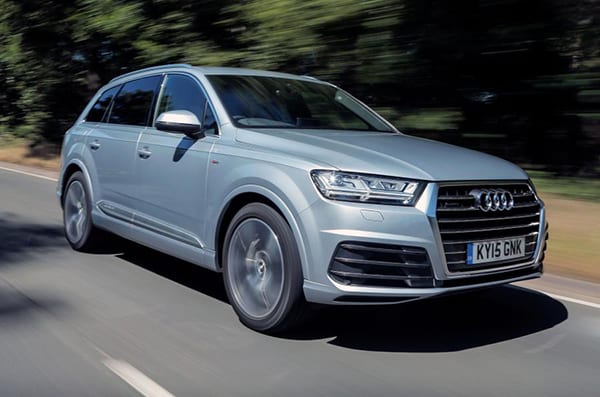 Many cars focus on the leg and head room in the front, however the Hyundai i20 was designed so that everyone is comfortably no matter where you're sitting. Typically, family cars are meant for two adults in the front and children in the back, but not in the Hyundai i20. It's a great little runabout and is really nippy on the roads. The doors open extra wide, making it easy to get in and out of!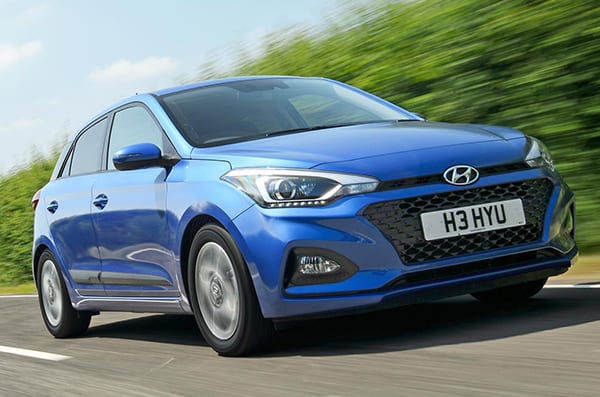 The Volvo XC40 also features on our list of the best cars for families and it's easy to see why! Family cars don't have to be compact for the little ones and more drivers than ever are looking for extra space for their next car purchase. The Volvo XC40 is a great all-rounder, with a modern interior, the latest technology and a spacious cabin. Both headroom and legroom have been put at the forefront of the design with an impressive 994mm of headroom and 917mm of legroom in the back. You'll be able to keep even the tallest of people and the whole family happy at the same time. 
Related – Best automatic cars UK.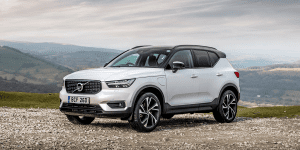 One of our most expensive cars on the list is the Mercedes-Benz GLE. If you're looking for something more up market for yourself or the tall person in your life, the GLE is perfect! In terms of size, the GLE offers ample space in the well-trimmed cabin. Plenty of legroom and headroom in the front and back for people of all ages and heights.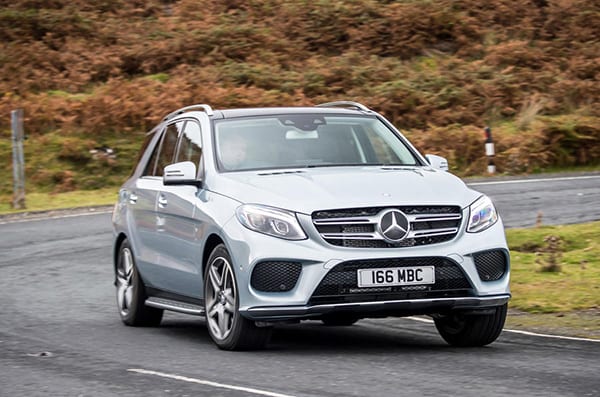 Another small but practical car that won't cost you too much is the Nissan Note. The Note has an interior that was designed with the tallest of drivers in mind. It's a small car with boxy dimensions and a high roof, making it great for extra height and ease of getting in and out. Many models also come with the option to slide the rear seats forward are back so you can increase rear legroom or make the boot space larger. You're spoilt for choice with the Nissan note as there are 5 different trim levels to choose from and the even top-level Tekna only costs around £10,000!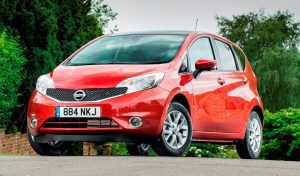 Cars for tall people
Looking to finance one of our best cars for tall people? Apply online today to get a FREE, no-obligation quote that won't harm your credit score!