For many drivers, there's nothing better than getting away for a weekend of camping fun! The fresh air, the long walks and the peace and quiet are all some of the top reasons why a few days in the countryside are so sought after. So, before you get road trip ready this summer, why not check out our list of the best cars for camping? We've included lots of vehicles with plenty of space, and good MPG to suit a range of finance budgets! 
Kia Sorento
Range Rover
Dacia Duster
Skoda Octavia
Nissan Qashqai
Volvo V90
Peugeot 5008
Suzuki Jimny
Fiat Panda Cross
Tesla Model S
The Kia Sorento is a really strong contender for the best car for camping! It's also featured on our list of the best cars for towing as it offers a massive capacity of up to 2000kg, which is perfect for carrying all that camping gear. The Kia Sorento is a reliable SUV that always comes well-equipped with plenty of space, no matter which generation you choose. What's even better about the Kia Sorento is that it comes with Kia 7-year warranty as standard which is transferable with ownership! So even buying a used Sorento could mean that you benefit from an extra-long warranty.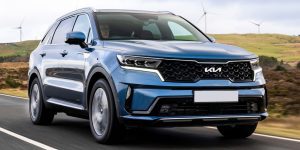 Some camping trips can result in a little bit of off-road driving so why not be prepared with a car that can keep up? The Range Rover is more than capable of handling adverse terrains whilst also keeping its cool. The adjustable air suspension helps to protect your vehicle over the most bumpy terrains and it even comes with a wading depth of 90cm! The Range Rover is one of our favourite camping cars due to its style, sophistication and versatility. 
The Dacia Duster is one of the best camping cars you can buy on a budget and you can actually buy a Duster from new for less than £16,000! Don't let the low purchase price make you have any doubts about capability though, the Duster can really hold its own. It's a tough-looking SUV that provides plenty of space, a high-ground clearing and a huge boot capacity. Grab a great deal on a second-hand Duster with no deposit to pay! Make a free no-obligation application today and find Dacia Dusters within your budget.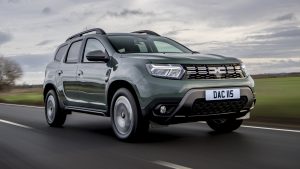 It's probably no surprise that the Skoda Octavia Estate is one of the best cars for camping gear in the UK. We've recently featured the Octavia in our list of the best cars for golf clubs and even the best family cars to buy so you get an idea of how versatile it is. The main selling point for the Octavia Estate is the boot space! It offers a massive 640 litres as standard and a ridiculous 1,700 litres when the back seats are folded. The Octavia isn't the largest car in Skoda's line-up either and still manages to provide more space than many of the cars on our list.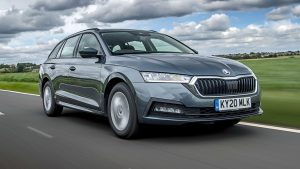 Whilst there are many rivals to the Nissan Qashqai today, it's still one of the best family SUVs you can buy. The low running costs make it a great car for frequent camping and there's a whole range of engine options to choose from. We'd be more than confident that there's a new or used Nissan Qashqai to suit your camping needs and there are plenty of personalisation options to make it your own.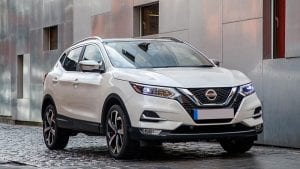 The Volvo V90 makes a great car for camping because it's one of the safest cars you can own and comes with some real cutting-edge technology. Drivers can argue that the Volvo V90 is probably the best car for camping due to handy tech features such as Run-off road mitigation which detects if your vehicle has come off the road and acts accordingly. There's enough room in the back seats for 3 children and for all your camping gear at the same time in the boot too.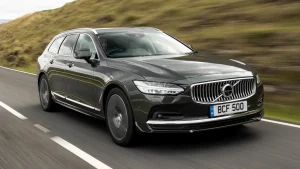 One of the biggest camping cars you can buy is the Peugeot 5008! It's a stylish 7-seater car with plenty of space throughout and is really adaptable. Even with the full family on board, there's still plenty of space for your camping equipment, or fold down the third row of seats to provide even more space. The Peugeot 5008 scores 5 stars in the Euro NCAP safety rating too for added peace of mind when ferrying around your family. 
The Suzuki Jimny is one of the smaller cars on our list but not all camping trips require as much space as possible. The Jimny could be a perfect car for camping if you're a couple or have a small family. There are also plenty of camping options for your Jimny such as the rooftop tent which turns your Jimny into a 2 man sleeping area! If you pack smart, you can fit a decent amount of camping gear in the back and it's perfectly capable when it comes to off-road driving too.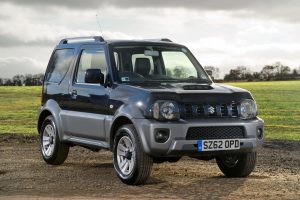 If you want to explore the countryside but you're on a bit of a budget, the Fiat Panda Cross is a great choice! On the outside, it looks like a bulky off-roader and on the inside, it reflects that too. There's plenty of space for a family camping trip and all the essential equipment you would need. Each model comes with an impressive four-wheel drive system which makes it capable on adverse terrains and different weather conditions.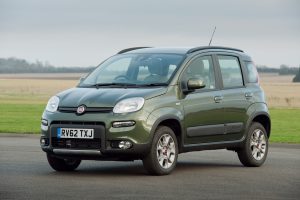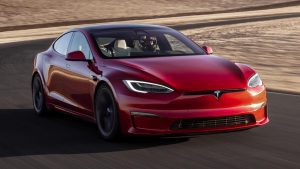 Get a free finance quote
Finance one of the best camping cars UK today and you could be driving your new car in a matter of days! With no deposit needed and affordable finance terms, it's never been a better time to get a used car on finance. Make a free, no-credit impact application with us today.