It's no surprise that more people than ever are asking what is the cheapest way to charge your EV? With the cost of living crisis and electricity costs at an all-time high, you don't want to be paying more than you need to when it comes to your electric car. There are so many reasons why you should buy an electric car and charging costs should be one of them! The charging costs of an EV has long been a selling point for many drivers as it cost substantially less to recharge your car than it would to refuel it with petrol or diesel. So, with this in mind, let's take a look at how you can save money on charging your electric car! 
There are a number of EV chargers that you can use to top up your car's battery. They usually fall into three categories; slow, fast and rapid and can vary depending on location and the type of charge point you use. It's worth remembering that electric cars have different ranges and the charge times listed below can vary by the make and model of your EV.
Slow charge point
A slow charge point is commonly used in locations such as homes and workplaces. They can usually be the cheapest way to charge your EV at home as they only use around 3kW but do take the longest. They are best suited when charging overnight or for a longer period of time.
Fast charger
A fast charger is ideal when you're out and about but have a couple of hours to spare. They typically tend to use a higher voltage than slow chargers and cost more but can also be suitable for home use. You'll also find many fast chargers on the go at places like supermarkets and shopping centres.
Rapid EV charger
Using a rapid charger is the quickest way to top up your battery but as you could probably guess, it is also the most expensive. If you're worried about range anxiety on your journey, it's sometimes unavoidable that you will need to use a rapid charge on the go. Rapid EV chargers are usually found at motorway service stations to assist drivers on long journeys.
 

Slow (3kW)

Fast (7-20kW)

Rapid (50kW)

Charge time*

*(0-80% 60kWh battery)

8 hours
2-4 hours
30 minutes
Ways to charge your electric car:
Charging your EV at home:
There are a number of ways in which you can charge your EV at home. Most electric cars come with a  portable charger that can literally be plugged into any household outlet to recharge your car. However, the most cost-effective and efficient way to charge your EV at home is to have a dedicated charge point installed. The UK government also offers a grant scheme for electric vehicle charging which enables drivers to get up to 75% off the cost of installing an at-home charger.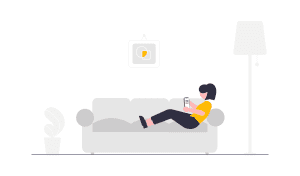 Using EV public chargers:
As of October 2022, there are now over 35,000 public chargers in over 21,000 locations across the UK! The public charging points have grown massively over the past few years and it's a handy way to charge your car on the go. Also, if you don't have the ability to charge your car at home, they are a great way to recharge your car's batteries. Many of the public charging points are free to use for customers or visitors at locations such as supermarkets or shopping centres. If you do need to pay a small fee, most public chargers use contactless payments too with no need to have an account. If you're not sure where to find a charge point, you could use an app like Pod Point which shows the nearest chargers to your location or plan your journey in advance. 
Charge your electric car at work: 
Many UK businesses or workplaces now offer the ability to charge your EV during the day. The charge points are usually free to use and use a lower output such s a slow charge to save money. This means you could charge your vehicle over a number of hours whilst you are working. The home charger grant offered by the UK government also applies to businesses and workplaces too.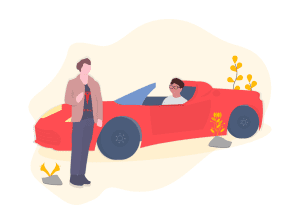 What is the cheapest way to charge an EV?
If you're looking for the cheapest way to charge an EV, it is usually by having a charger installed at your home. Charging your EV at home can be the cheapest due to the low voltage of electricity used. You could also consider charging your car overnight when the power grid is less active and electricity costs are lower! However, it's worth remembering that exact costs and savings will depend on the make and model you choose.
How to make the most out of your electric car range:
Plan your journey. Just like any car, some weather conditions can affect your vehicle more than others. Colder weather means your electric motor needs to work harder to get the car going so it's worth taking 5 minutes to warm up the car before you head off. When you're travelling in an EV, it's best to plan your journey first, check the weather and also find out where the EV charging points are along the way. 
Spread the cost with EV finance
Affordable monthly payments with low interest on the electric car of your choice!
Travel light and drive smoothly. We know how easy it can be to take your EV for granted but you should try to take care when on the roads. By driving more smoothly and slowly, you are prolonging the life of your EV battery. Sticking to the speed limits, braking gently and anticipating the road ahead can all contribute to the well-being of your battery. It's also worth remembering that carrying additional right onboard can make your electric motor work harder. You should only travel with the essentials you need in your vehicle to put less strain on the battery.
Choose the largest battery possible. It may sound obvious but opting for the largest battery possible for your needs will help to reduce the number of times you need to recharge. Granted, you will need to top your battery up on a larger scale but it can be more cost-effective than choosing the wrong battery.
Keep your battery between 20-80%. Your EV battery has an advanced power management system but you can also help to prolong its lifespan and range by keeping it topped up between 20-80%. It's more damaging to the battery's health if you are letting it go flat and recharging it back to 100%.