All Cars
You can browse real cars in stock based on your monthly budget. Unlike with other websites, when you use UK Car Finance you can actually find out what your monthly repayments would be on every car! This gives you a really great guide of what you can and can't afford before you take the time to apply.
How does it work?
You have to use our car loan calculator so our website can work its magic in the backend. We recommend you use our car finance checker to find out what your credit is really like and then we can provide you with not only the monthly repayments on our website but also your chances of being approved and on what rate. Once you've entered your details into the calculator you can now start browsing the cars within your budget!
Don't see anything you like?
Not to worry, the above list is just to showcase the type of cars currently in stock in the North East of England. When you choose to finance a car with us you can buy your car from any reputable car dealership within the UK. Your personal car finance expert will also help source a car for you. Apply today for car finance and we can help you get the car you really want!
Apply online now with our quick and easy application form
Once you've been accepted, choose your car
Sign the paperwork, collect the car, and drive away!
Frequently Asked Questions
How do I get a car on finance?
To get a car on finance all you have to do is fill out our application form. From there we have to give you a quick 5-10 minute phone call to confirm your details and understand what you want from your finance, (no deposit, specific car etc.). Your personal car finance expert will then match you up with the most suitable lenders and find you a fantastic car loan. You then choose which car finance offer suits you the most, sign the paperwork and you can go off car shopping!
Does my credit score impact on my chances of being approved for car finance?
Your credit score is part of the criteria car finance lenders use to decide whether or not to offer you a car loan. Your recent credit history is more important than long term history therefore, you should apply for credit when your credit score is on the rise to ensure you have the best chance of being approved. Find out how to improve your credit score over on our blog.
What is the criteria for getting car finance?
Must be 18 or older
Must have lived in the UK for 3 years of more
Can not currently be bankrupt
Must be able to prove your affordability
If you can say yes to the above we can help get you car finance.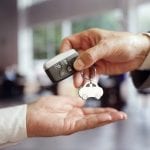 Looking for a new car but don't want to break the bank? With our list of the best used cars under...
read more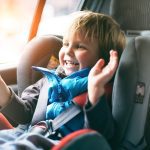 When you're a parent, all you want is for your kids to be happy and safe but how do you ensure...
read more