Sports cars can help to make even the most boring drive into a fun one! Buying a sports car means you benefit from a higher level of dynamic performance, they're fast, nimble and exciting to drive. Whether you're a sports car enthusiast or you're yet to make the leap, we hope our list of the best sports cars to buy will help you choose the one that's right for you. We've included the top sports cars of all shapes and sizes and also ones to suit different budgets. Our low-interest finance deals also make sports car finance a doddle, if you're looking to spread the cost! 
Best sports cars to buy right now: 
Mazda MX-5
Alpine A110
Audi R8
BMW M4 Competition
Jaguar F-Type
Ford Mustang
Toyota GR86
Porsche 718 Boster
Mercedes AMG GT
Porsche 911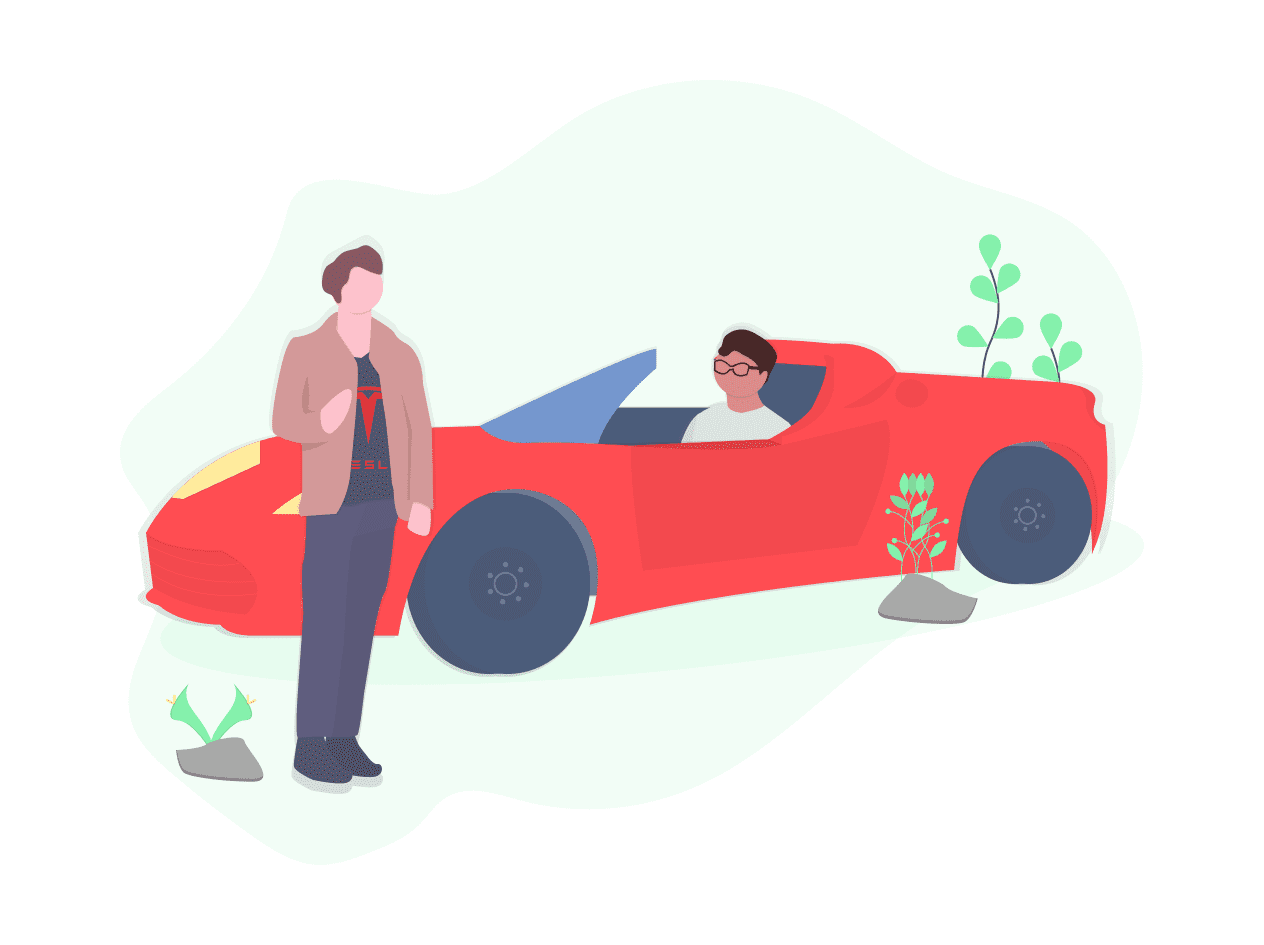 We'll start off with the best cheap sports car on the market, the Mazda MX-5! It's probably the most affordable sports car on finance you could get and it won't set you back much when it comes to running costs too. Pair that with it being pretty good-looking and fun to drive, it's no wonder the Mazda MX-5 is the best-selling sports car in the UK! Sports cars are known for being small and compact but the Mazda MX-5 does lack slightly when it comes to interior space when compared to some of the other cars on our list. However, it's still a well-equipped, exciting convertible to own! 
One of the best sports cars to buy this year is the Alpine A110! Some drivers may not be very clued up about the Alpine brand but this model was launched by Renault in 2018 and it's a strong rival to the Porche Cayman. The Alpine A110 has a light all-aluminium body which helps to make it agile and nimble on the road. Its 1.8-litre turbocharged engine is not to be messed with and its ability to grip the road is really impressive. The only downside of the Alpine A110 is that it's most suited to fun weekend trips rather than a car for everyday use.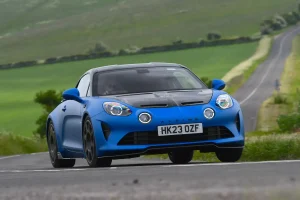 The Audi R8 has long been a fan favourite amongst sports car enthusiasts. It's one of those models that in many cases is hard to find flaws. We think it's one of the best-looking sports cars on the market and it's suitable for everyday use too! It handles well in built-up areas and is surely a head-turner and then once out on the open road, this is where it really excels. Once in the Audi R8, the interior is superb and it has all of Audi's luxury features included too. The only downside for us is the lack of back seats and a small boot space.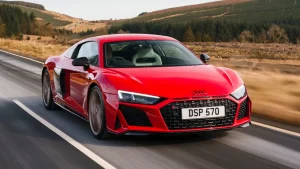 Some may argue that the BMW M4 Competition isn't technically a sports car but rather a sports coupe. However, BMW describe the M4 Competition as a sports car that is set to send pulses racing so it's good enough for us! The BMW M4 should be overlooked as one of the best sports cars to buy. It was launched in 2021 so it's pretty new to the market but so far sales have been positive. The styling is easy on the eye and very attractive and it's an easy car to live with too.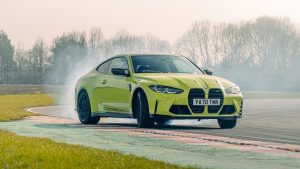 The Jaguar F-Type has long been one of the UK's favourite sports cars to buy. It is one of the most expensive on our list but in our opinion, it's worth every single penny! However, the F-Type will be phased out by the end of this year so if you want to buy from new, you'll have to hurry! Aside from that, used car buyers can benefit from its striking good looks and luxurious feel. There are plenty of choices too, with a 4 or 8-cylinder engine to pick from and a rear or four-wheel rive option, there's sure to be an F-Type model to suit you.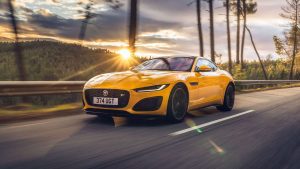 Sports cars are well known for being small and compact but the Ford Mustang is one of the best 4-seater sports cars you can buy today! It offers plenty of space inside and the exterior isn't too shabby either. The Ford Mustang is somewhat of a throwback when it comes to sports cars as the first model was released in 1964! However, its popularity is still strong today and its capabilities have grown year on year. If you're looking for an electric sports car it's worth checking out the Ford Mustang Mach-E GT too! Check out our electric car finance page for more. 
The Toyota GR86 is another affordable sports car to buy this year. The GR86 can offer a great amount of power without being too much to handle. You got a lot for your money with the GR86 and the latest version builds on its popular predecessor. The new version has a better grip on the road whilst handling in the same controlled way. The Toyota GR86 has the feel of a real old-school sports car when on the road but the fantastic good looks bring it up to date.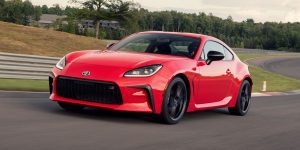 For many sports car drivers, Porsche is the manufacturer who sets the example. The Porsche 718 Boxter is one of the best sports cars you can buy on the market today. Thanks to its muscular appearance, powerful engines and superb dynamics it's no longer a downgrade from the Porsche 911 and has really come into its own. What we really like about the Porsche 718 Boxster is how it can combine a thrilling ride with everyday comfort. And not surprisingly it also comes with a whole load of cool features and technology inside. 
The Mercedes AMG GT is one of the best examples of a sports car that offers an immersive driving experience with futuristic looks. One of the biggest selling points of the AMG GT is the amount of choice for buyers. There's a coupe, a Roadster and a 4-door coupe to choose from. Don't be fooled by the size of the AMG, it's a nimble thing that can handle itself well on the road.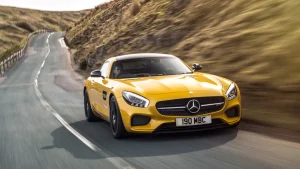 Some may say we have left the best til last with the Porsche 911. For many, it's truly the epitome of the best sports car you can buy. The Porsche 911 has been around since 1963 and has been revised just 8 times! The latest version brings this sports car into supercar territory and it's really impressive. It's longer and wider than previous models which brings more interior space and comfort. As expected, the interior is plush and luxurious and oozes style. It also features on our list of the best automatic cars to buy. 
Finance a sports car
Get a free, no-obligation quote for a used sports car on finance and you could be driving your new car in a matter of days!