When spooky season approaches, we love to share a scary story! And what could be better than the most haunted roads in the UK? From tales of the ghost bride on Blue Bell Hill to the Hellhound of Blairgowrie, we're bringing you terrifying ghost sightings on UK roads. Would you dare drive on the UK's most haunted roads? 
A229, Blue Bell Hill, near Maidstone, South England 
In 1965, Suzanne Browne and her two friends were killed in a car crash on Blue Bell Hill. Suzanne, 22 was on the way back from her hen do, which also happened to be the eve of her wedding when her car lost control and she collided with another car. Blue Bell Hill, near Maidstone, has since become one of the most haunted roads in the UK as many witnesses have claimed to have seen their ghosts on the road. Some have claimed to have given the ghost bride a lift and she disappeared after getting out of the car and others have claimed to have knocked over a woman in a wedding dress who ran in front of the car but police found no trace of an accident.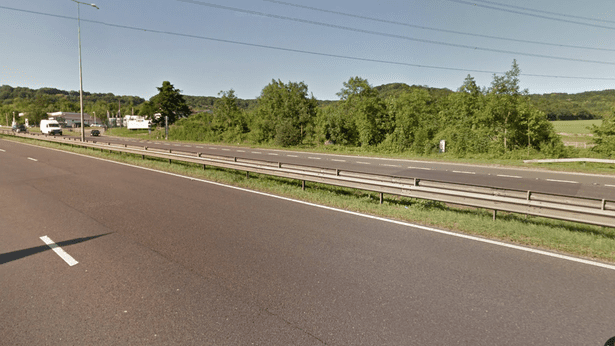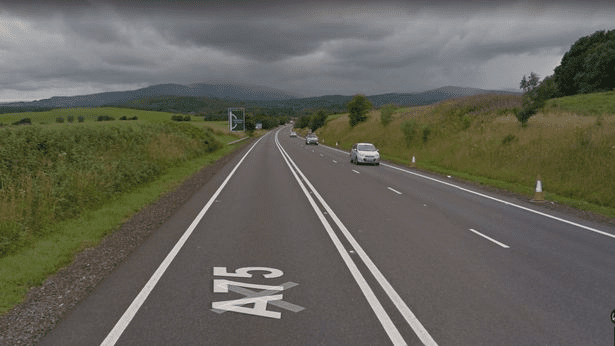 A75 Kinmount straight, Dumfriesshire, Scotland 
There have been many sightings of paranormal activity on the A75 and since it has been named 'The Ghost Road'. Some sightings include eyeless phantoms, screaming hags and a range of unearthly creatures! A truck driver in 1957 had reportedly seen a couple walk in front of his truck and thinking he had hit them, and went to investigate but there was nothing there! In 1997, Donna Maxwell had also claimed she had seen a man jump out in front of her car, she had to break hard and shut her eyes but when she opened them, there was no one to be seen!
A616, Stocksbridge Bypass, Yorkshire.
One of the strangest stories on our list, the A616 is apparently haunted by a monk who was buried on unsacred land! Many drivers had reported seeing a hooded figure standing at the side of the road. Also, when the bypass was first being built in 1987, builders had reported hearing strange sounds, seeing the hooded monk figure and even reported seeing a group of children dancing round in a circle but when they investigated, they had disappeared.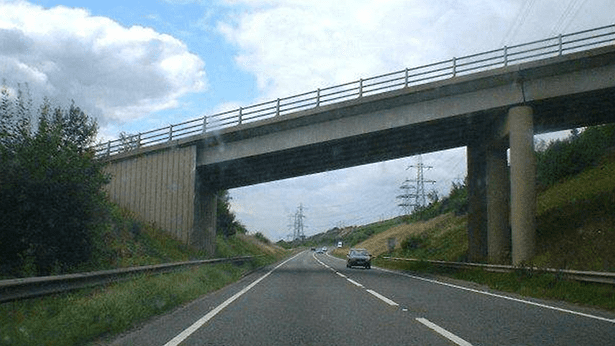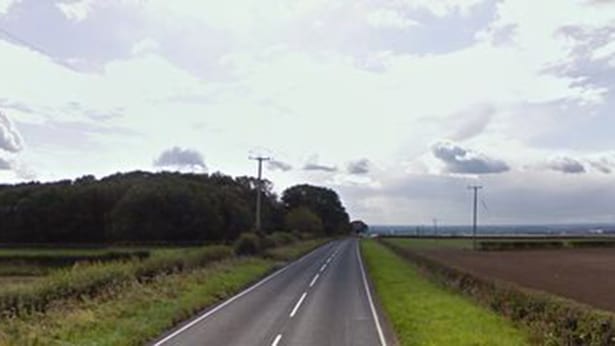 B1249, Driffield and Staxton, Yorkshire
Up until the 15th century, wolves lived in the farmland in the East riding area of Yorkshire up until they were hunted till they were extinct. Which doesn't seem that spooky right? However, in the 60's, a lorry driver had reported seeing a red-eyed hairy creature which tried to smash his windscreen. Most recently, in 2016, Jemma Waller had claimed to also see something which she described as 'like a big dog, bigger than my car but with a human face'.
A6, Stockport, South East 
The famous female hitchhiker who asks motorcyclists for a lift has apparently haunted the A6 at Stockport for years. The main sightings are of a woman who thumbs a lift and then vanishes into thin air. One biker had apparently dropped the woman off at a house in Hazel Grove and she disappeared after. He then knocked on the door, where a couple informed him that their daughter had died in a crash on wellington road years earlier.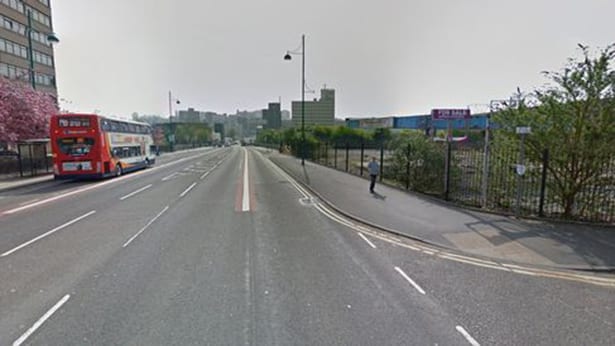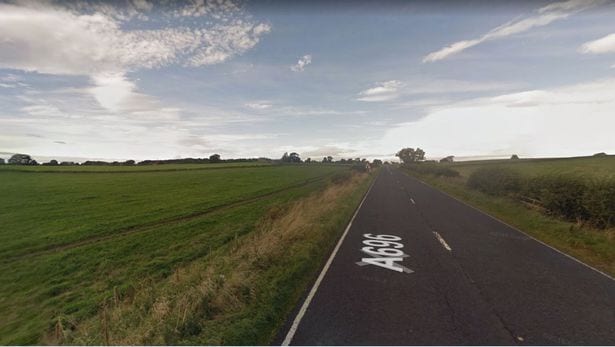 A696, Northumberland, North East 
Radio presenters Rob Davies and Chris Felton claimed to have seen a phantom hitchhiker at the side of the road near Belsay. The man was apparently dressed in a RAF uniform and had his thumb out to get a lift from passers-by. After driving past him, the pair had decided to run around and investigate but when they go to where he was, he had vanished. Apparently, the ghostly figure was located next to the same spot where an air force jet had crashed during the second world war!
B3212, Dunsford and Yelverton, South England 
In one of the most remote locations in the UK, there is a tale of a mysterious pair of hairy hands which grabs your steering wheel and tries to run you off the road. In 1962, Florence Warwick has stopped to look at her map while in the car and looked up to see a pair of huge hairy hands against her windscreen! Another driver had claimed to see a pair of paws which appeared over his own hands on the steering wheel.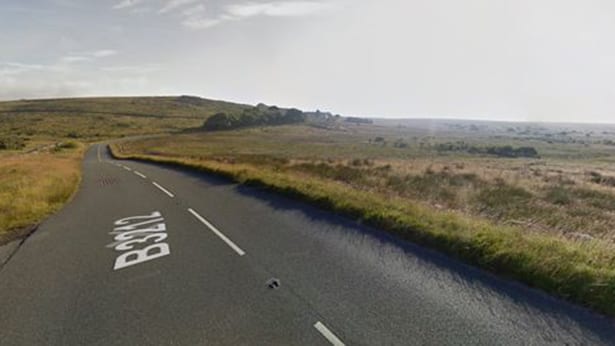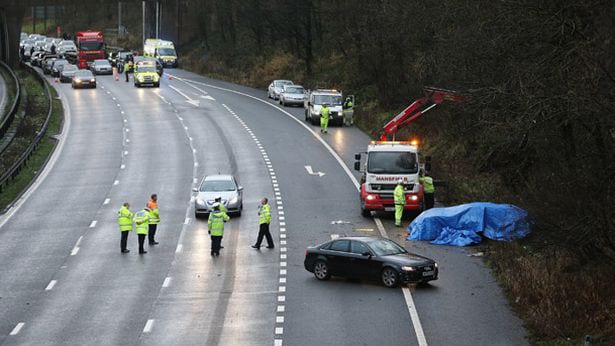 M6 Crewe and Knutsford, East England 
Many of the accidents which happen on the M6 between Crewe and Knutsford have apparently been due to paranormal sightings. Many drivers have claimed they were distracted by ghostly apparitions! One witness said they had saw a translucent figure in the road then they blinked and it was gone.
A636 Wiltshire, South East England 
There are a few different stories of hauntings along the A636 road. One story tells of a young girl in a white nightgown who ran out in front of the road and died now haunts the road. The nearby tower at Brown's Folly was also apparently home to a Victorian girl who escaped and ran out into the road and died. Another story of the sighted girl is of a gypsy girl who was trapped in the tower to starve to death and now travels the roads as a free spirit.