If your daily commute often includes city driving or short journeys, you usually won't need a car that's good for long commutes as you'll probably end up paying more than you need to! So, when you're shopping for the best city cars, there can be specific models that will fit perfectly with your budget and requirements. Whether you're looking for a nippy electric car or a trusty small hatchback, our range of cars for city driving has got you covered! 
Best city cars to buy UK:
Fiat 500
Hyundai i10
Volkswagen UP
Honda e
DS 3
Ford Fiesta
Peugeot 208
Vauxhall Corsa
Audi A1
Toyota Aygo X
Calculate your car loan before you apply!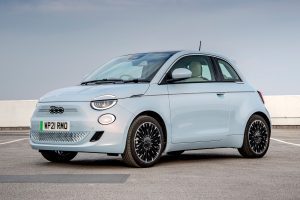 We'll start our list with the ultimate city car! The Fiat 500 was made for driving about the streets and it's also practical and reliable. There's plenty of choice on the used car market but if you're looking to buy a new Fiat 500, it is now electric only. However, the Eleetric-only version really packs a punch and features all the retro styling of the classic Fiat 500 but with a slight stylish upgrade. The Fiat 500e is one of our best electric cars too as the larger battery pack can offer an impressive 200 miles between recharging.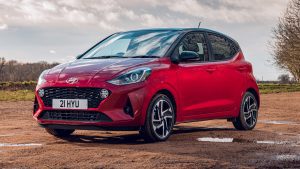 The Hyundai i10 also features on our list of the best cars for beginner drivers because it's great value for money, cheap to run and offers a spacious interior. It's only available in 5 door version which can't be said for many of the best city cars. We especially like how Hyundai have really maximised the space within the car and focused on usability over style. That being said, it doesn't mean the Hyundai i10 isn't a good-looking car either and the latest version brings a sleek new facelift. 
The Volkswagen UP! is a great car for city driving and has been for the past 10 years! Volkswagen has done well to keep it alive though with some fresh and timely updates over time. The UP! is probably the best small city car you can buy on the market right now as it's really fun to drive, come in a range of trims and it's really reasonably priced too! If you're looking for an eco-friendly car, it also comes in an electric version which offers around 159 miles of emission-free driving!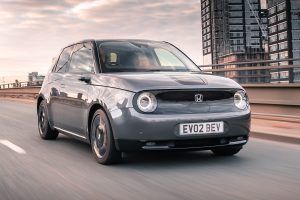 The Honda e isn't the most attractive car when buying a city car but it certainly is one of the most impressive in terms of futuristic styling and interior technology. The Honda e is a small electric car that is capable of 137 and can even accelerate from 0 to 60mph in just 8.3 seconds! The price tag is a bit steep for a small city car but it pays for itself when it comes to the technology. Honda has gotten rid of the traditional wing mirrors and replaced them with a side camera mirror system that provides live images to 2 screens inside of the vehicle – wow!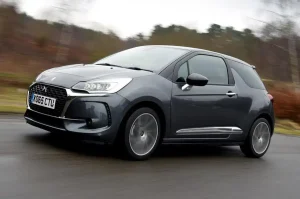 The DS 3 is probably one of the largest city cars you can buy today. It's nippy and compact and is really handy for driving around town! The DS 3 is a stylish crossover SUV which means it's larger in size but tends to be lighter than its SUV rival. The DS 3 can be a great option for drivers who need a city car but don't necessarily want to compromise on size. There are plenty of models to choose from with all petrol, diesel and electric models available to buy both new and used.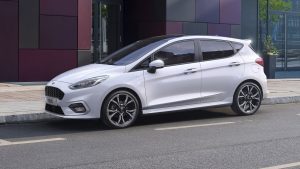 The Ford Fiesta features on a lot of our lists and it's not favouritism, it's simply that it's so versatile. Whilst being one of the best-selling hatchbacks you can buy, you may also be surprised to know that the Ford Fiesta offers great MPG too! Usually, this isn't a requirement for small city cars as they are used for short journeys but it doesn't hurt to squeeze more fuel out of the tank where you can! If you're after something a bit more sporty too, the Ford Fiest ST is really worth checking out!  
The Peugeot 208 is one of the best cars for city driving as it's about the same size as the Ford Fiesta but you get a lot more for your money. The latest version of the Peugeot 208 also looks really striking and not as dated as previous models have. On the road, it's super sharp to drive and has a more 'go kart' type feel than some of the other city cars on our list. The engine ranges are all economical too and there's even an impressive fully-electric version that really packs a punch.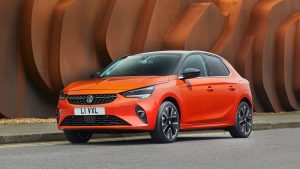 The Vauxhall Corsa is a great car for the city and it's even one of the best used cars that you can buy for under £10k so it's really affordable too! The Corsa makes it easy to nip around city streets easily and you're sure to never be short of seeing one on the roads! The Corsa had a facelift in 2019 which was well-needed but also really impressive. It brought the supermini from a dated version to a stylish and more sophisticated model and added plenty of technology as standard.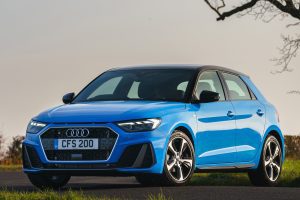 If you're buying a city car and want something with a little more sophistication, the Audi A1 is a great choice! It's the smallest model in the premium manufacturers' line up so it makes a great little urban runabout. It's one of the more expensive city cars to buy but if your budget can stretch to it, we'd definitely say it's worth it. If you're buying from new, there are only petrol options available and no diesel versions but plenty of choice for both on the second-hand car market too!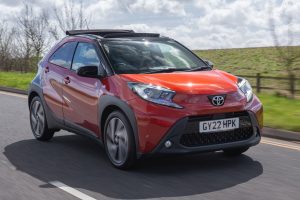 The familiar Toyota Aygo was discontinued in early 2022 and instead replaced with a larger crossover version, the Aygo X. The Aygo X is bigger than the original but still one of the best small city cars to buy! It offers low running costs and is powered by a spritely 1.0-litre engine. The new model also brings an updated style with a tougher-looking exterior and a higher sitting position for better visibility of the road.